PwC's Flying Start Financial Bursary 2022/23
About the award
Level: Undergraduate
Course: BSc Accountancy
Country: Home
Value: £10,000 across 4 years, plus paid placements with PwC - £4,000 in year 1, £2,000 in year 2, £2,000 in year 3, £2,000 in year 4
No. of awards: Limited
Deadline: Once you receive an offer
More information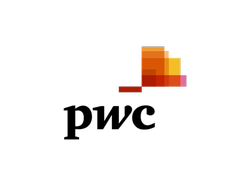 The Flying Start financial bursary is aimed at supporting students with the day-to-day costs of university life. At PwC, the development and wellbeing of their people is paramount and they are delighted to be able to award such a substantial bursary to support our students to be the best they can be. If you meet the eligibility, and you join the BSc Accountancy (Flying Start) programme in autumn 2022, a £10,000 bursary will be awarded to you, split across the four years of the degree.
Once you have applied for the BSc Accountancy (Flying Start) programme, PwC will contact you to gather information to assess your eligility for the Bursary.

The criteria for the bursary is set out below, which you can review to determine your own eligibility. You must have:
'Home Funding' status, which means you're living in the UK or Republic of Ireland, and EU nationals with settled status in the UK
Applied to study on the BSc Accountancy undergraduate degree programme (and subsequently successfully start on the programme in September 2022)
Have a household income of under £35,000 per annum as assessed by Student Finance (this will be assessed once you are accepted onto the degree programme and apply to Student Finance)
Demonstrate a commitment to a career in Audit at PwC during the assessment process
Attended a non-fee paying school (unless you received a bursary or scholarship to attend in which case, PwC will review on a case-by-case basis)
If you are selected for this award it will be paid in addition to the Queen Mary Bursary and the Student Finance support package you are eligible for.
If you have any questions that are not answered above then please contact us