About the award
Level: Masters
Course: Any full-time 1-yr Master's course.
Country: Afghanistan, Albania, Algeria, Angola, Anguilla, Antigua and Barbuda, Argentina, Armenia, Aruba, Australia, Azerbaijan, Bahamas, Bangladesh, Barbados, Belarus, Belize, Benin, Bhutan, Bolivia, Bosnia and Herzegovina, Botswana, Brazil, British Virgin Islands, Brunei, Burkina Faso, Burundi, Cambodia, Cameroon, Canada, Cape Verde, Cayman Islands, Central African Republic, Chad, Chile, China, Colombia, Comoros, Congo, Dem. Rep. of, Congo, Rep. of, Costa Rica, Cote D'ivoire (Ivory Coast), Cuba, Djibouti, Dominica, Dominican Republic, East Timor, Ecuador, Egypt, El Salvador, Equatorial Guinea, Eritrea, Eswatini, Ethiopia, Fiji, Gabon, Gambia, Georgia, Ghana, Grenada, Guadeloupe, Guatemala, Guinea, Guinea-Bissau, Guyana, Haiti, Honduras, Iceland, India, Indonesia, Iran, Iraq, Israel, Jamaica, Japan, Jordan, Kazakhstan, Kenya, Kiribati, Kosovo, Kyrgyzstan, Laos, Lebanon, Lesotho, Liberia, Libya, Macedonia, Madagascar, Malawi, Malaysia, Maldives, Mali, Marshall Islands, Mauritania, Mauritius, Mexico, Micronesia, Moldova, Mongolia, Montenegro, Montserrat, Morocco, Mozambique, Myanmar, Namibia, Nauru, Nepal, New Zealand, Nicaragua, Niger, Nigeria, North Korea, Norway, Oman, Pakistan, Palau, Palestine, State of, Panama, Papua New Guinea, Paraguay, Peru, Philippines, Portugal, Russia, Rwanda, Samoa, Saudi Arabia, Senegal, Serbia, Seychelles, Sierra Leone, Singapore, Solomon Islands, Somalia, South Africa, South Korea, South Sudan, Sri Lanka, St Lucia, St. Kitts and Nevis, Sudan, Suriname, Syria, Taiwan, Tajikistan, Tanzania, Thailand, The Falkland Islands, Togo, Tonga, Trinidad and Tobago, Tunisia, Turkey, Turkmenistan, Turks and Caicos Islands, Tuvalu, Uganda, Ukraine, United Arab Emirates, Uruguay, US Virgin Islands, Uzbekistan, Vanuatu, Venezuela, Vietnam, Yemen, Zambia, Zimbabwe
Value: Full tuition fees, living costs and flights.
No. of awards: Unlimited number at Queen Mary (around 2000 across the UK)
Deadline: Applications for 2022 entry are now closed
More information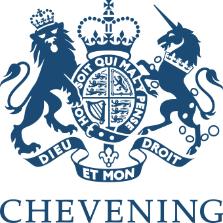 Queen Mary works closely with the Chevening - the UK government's international scheme aimed at developing global leaders - to provide a large number of full scholarships for study on our one-year Masters courses.
Every year we host a large cohort of the 2500 Chevening Scholars who come to study at universities all over the UK. Generally we welcome around 60 scholars each year but there is no cap on this number.
Our Chevening Scholars play an active role in our lively and diverse student community and are invited to attend our annual International Scholars Reception, as well as a variety of other scholarship events throughout the year. Chevening are publishing lots of useful tips and videos to help you with your application on their Facebook page https://www.facebook.com/cheveningfco/
The Awards
Chevening Scholarships are available for students from almost all nationalities except those from the EU or USA.
All Chevening awards cover full overseas tuition fees, as well as providing a stipend for living costs, air-fares, and a variety of other expenses.
Chevening Scholars also benefit from a year-long programme of events helping you experience the best of British culture and to make the most of your time in the UK.
How to Apply
Applications for all scholarships must be made directly to the Chevening: full details on how to apply are available on the Chevening's webpages. Application for September 2022 entry are open now: https://www.chevening.org/apply/
All 12 month full-time Masters courses are eligible for this award. Those starting in January or lasting longer than 12 months are not eligible. Online course are not eligible.
Candidates should also apply for their chosen Masters programme at Queen Mary through our online portal in the normal way.
Candidates are encouraged to apply to Queen Mary before February to ensure that their application can be processed in a time to meet the Chevening's deadline for the confirmation of their unconditional university offer in July 2022.
Meet our scholars
Dayne De La Caridad Perdomo Pérez, Cuba. 2021/2022 Chevening Scholar
Dayne is an Industrial Engineer from Cuba who is currently enrolled on our Management MSc programme. Dayne has a special interest in Consultancy studios related to the construction field.
"Getting a Chevening scholarship has represented a huge achievement in both my professional and personal life. Thanks to this programme, I am living the dream of studying for my master at Queen Mary. I have been able to make friends from all over the world and we are taught by brilliant minds full of experience in the field we are studying and following the best methodology methods, so we can achieve our goals.
All this as well as studying in the cosmopolitan London city and having several other beautiful towns to discover the British culture are the perfect compliments that make the Chevening adventure one of the most incredible experiences that any professional could live! Hence, my advice for those who are thinking about applying is this: "Believe in yourself and work hard, you can get this, just like I did."
Rana Kamel Elnady, Egypt. 2021/2022 Chevening Scholar
Rana is an Egyptian pharmacist who is currently enrolled on our Cancer and Therapeutics MSc programme. Rana is particularly interested in the field of oncology pharmacy and enhancing the quality of life for cancer patients.
"To be honest I'm not certain which is more prestigious: Being a Chevening scholar or pursuing a Cancer and Therapeutic MSc at Barts Cancer Institute QMUL. Both were my dreams for around three years of effort, tenacity, and patience. This master's degree is the only one that covers all the elements of cancer science from the experimental to the practical.
The cultural variety at QMUL gave me the chance to meet students from all over the world, who were quite helpful in transitioning to and interacting more in the new community. Exploring London's sights, discovering the city's history and hidden gems added another dimension to my international experience. My advice to aspiring Cheveners and academics is to never give up on their dreams, regardless of how big they are."
I Ketut Dharma Putra Yoga, Indonesia. 2021/2022 Chevening Scholar
Yoga is an Indonesian lawyer currently enrolled on our LLM in International Shipping Law programme.
"Chevening has provided me with a life-changing experience by allowing me to study in the UK and meet other excellent scholars from a variety of nations. My advice to future Chevening applicants is to first understand what Chevening is looking for: strong leadership and influencing abilities, networking abilities, and well-defined studies and career goals. Applicants should be able to demonstrate their ability to meet these criteria throughout their application process—in their essays and during the interview session. Therefore, to be a successful applicant, you must have a strong passion for what you do, a clear vision, and a knowledge of the problem confronting the specific practise area on which you are focusing and the contribution you can make to resolving the problem. If you possess all of these qualities, I am confident that you will be a future Chevening scholar."
Andjela Mirkovic, Kosovo. 2021/22 Chevening Scholar
Andjela is currently enrolled on our MSc in International Public Policy programme.
We asked Andjela "What one piece of advice would you give Chevening applicants?"
"If I could give just one piece of advice to all future Chevening applicants, is that anything is possible as long as you strongly believe in it. Dreams do come true, you just have to be persistent and believe in yourself. This is the key. Use your diversity by embracing your uniqueness and developing skills that will strengthen your professional and academic career, and make you a future leader, influencer, and change-maker. Chevening is looking for the kind of people who have the passion, ideas, and influence to provide the solutions needed for creating a better future, so if you are one of these people, I strongly encourage you to apply as you are the right applicant for it."
Carlos Frans Alves, East Timor (Timor-Leste). 2020/21 Chevening Scholar
Carlos completed his LLM FT Energy and Natural Resources Law in our School of Law.
"Queen Mary provided me with an opportunity to study in a prestigious Law school in London with world-class teaching which consists of intellectually stimulating lectures and seminars. My programme is delivered by energy industry experts and a great legal practitioner. It provides me with the opportunity to build a network in the energy sector.
The scholarship has enabled me to meet and learn from other Chevening scholars and I hope one day to become a future leader in the energy sector in Timor-Leste."
Mariê Michielin, Brazil, 2020/21 Chevening Scholar
Mariê Michielin is a qualified lawyer in Brazil who completed our LLM Human Rights programme in September 2021. Her research focused on the right to education, with a particular interest in girls' education and its social impacts. Marie chose to study at Queen Mary because of the University's reputation in Human Rights. She has been enjoying her academic year and the range of modules offered by the University.
"It was good to have safe study spaces available all over London during a pandemic year. The academic support provided by QMUL enriches student experiences offering well-tailored advice and guidance. The global environment at University enhances critical education quality, offering different points of view for the most different global challenges - this enables multicultural networking." For the following Chevening applicants, she advises them to explore their passion and connect it to pursuing a masters and future career goals. It will be only the beginning of the journey!
Get in touch
For more information about the Chevening awards at Queen Mary please contact scholarships@qmul.ac.uk
To contact the alumni ambassador for your country please check out the international office pages.