About the award
Level: Masters
Course: Any full-time 1-yr Master's course.
Country: Afghanistan, Albania, Algeria, Angola, Anguilla, Antigua and Barbuda, Argentina, Armenia, Aruba, Australia, Azerbaijan, Bahamas, Bangladesh, Barbados, Belarus, Belize, Benin, Bhutan, Bolivia, Bosnia and Herzegovina, Botswana, Brazil, British Virgin Islands, Brunei, Burkina Faso, Burundi, Cambodia, Cameroon, Canada, Cape Verde, Cayman Islands, Central African Republic, Chad, Chile, China, Colombia, Comoros, Congo, Dem. Rep. of, Congo, Rep. of, Costa Rica, Cote D'ivoire (Ivory Coast), Cuba, Djibouti, Dominica, Dominican Republic, East Timor, Ecuador, Egypt, El Salvador, Equatorial Guinea, Eritrea, Eswatini, Ethiopia, Fiji, Gabon, Gambia, Georgia, Ghana, Grenada, Guadeloupe, Guatemala, Guinea, Guinea-Bissau, Guyana, Haiti, Honduras, Iceland, India, Indonesia, Iran, Iraq, Israel, Jamaica, Japan, Jordan, Kazakhstan, Kenya, Kiribati, Kosovo, Kyrgyzstan, Laos, Lebanon, Lesotho, Liberia, Libya, Macedonia, Madagascar, Malawi, Malaysia, Maldives, Mali, Marshall Islands, Mauritania, Mauritius, Mexico, Micronesia, Moldova, Mongolia, Montenegro, Montserrat, Morocco, Mozambique, Myanmar, Namibia, Nauru, Nepal, New Zealand, Nicaragua, Niger, Nigeria, North Korea, Norway, Oman, Pakistan, Palau, Palestine, State of, Panama, Papua New Guinea, Paraguay, Peru, Philippines, Portugal, Russia, Rwanda, Samoa, Saudi Arabia, Senegal, Serbia, Seychelles, Sierra Leone, Singapore, Solomon Islands, Somalia, South Africa, South Korea, South Sudan, Sri Lanka, St Lucia, St. Kitts and Nevis, Sudan, Suriname, Syria, Taiwan, Tajikistan, Tanzania, Thailand, The Falkland Islands, Togo, Tonga, Trinidad and Tobago, Tunisia, Turkey, Turkmenistan, Turks and Caicos Islands, Tuvalu, Uganda, Ukraine, United Arab Emirates, Uruguay, US Virgin Islands, Uzbekistan, Vanuatu, Venezuela, Vietnam, Yemen, Zambia, Zimbabwe
Value: Full tuition fees, living costs and flights.
No. of awards: Unlimited number at Queen Mary (around 2000 across the UK)
Deadline: 2 November 2021, 12:00 (GMT)
More information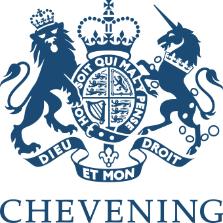 Queen Mary works closely with the Chevening - the UK government's international scheme aimed at developing global leaders - to provide a large number of full scholarships for study on our one-year Masters courses.
Every year we host a large cohort of the 2500 Chevening Scholars who come to study at universities all over the UK. Generally we welcome around 80 scholars each year but there is no cap on this number.
Our Chevening Scholars play an active role in our lively and diverse student community and are invited to attend our annual International Scholars Reception, as well as a variety of other scholarship events throughout the year. Chevening are publishing lots of useful tips and videos to help you with your application on their Facebook page https://www.facebook.com/cheveningfco/
The Awards
Chevening Scholarships are available for students from almost all nationalities except those from the EU or USA.
All Chevening awards cover full overseas tuition fees, as well as providing a stipend for living costs, air-fares, and a variety of other expenses.
Chevening Scholars also benefit from a year-long programme of events helping you experience the best of British culture and to make the most of your time in the UK.
How to Apply
Applications for all scholarships must be made directly to the Chevening: full details on how to apply are available on the Chevening's webpages. Application for September 2022 entry are open now: https://www.chevening.org/apply/
All 12 month full-time Masters courses are eligible for this award. Those starting in January or lasting longer than 12 months are not eligible. Online course are not eligible.
Candidates should also apply for their chosen Masters programme at Queen Mary through our online portal in the normal way.
Candidates are encouraged to apply to Queen Mary before February to ensure that their application can be processed in a time to meet the Chevening's deadline for the confirmation of their unconditional university offer in July 2021.
Meet our scholars
Carlos Frans Alves, East Timor (Timor-Leste)
Carlos is studying for a LLM FT Energy and Natural Resources Law in our School of Law.
"Queen Mary provides me with an opportunity to study in a prestigious Law school in London with world-class teaching which consists of intellectually stimulating lectures and seminars. My programme is delivered by energy industry experts and a great legal practitioner. It provides me with the opportunity to build a network in the energy sector.
The scholarship has enabled me to meet and learn from other Chevening scholars and I hope one day to become a future leader in the energy sector in Timor-Leste."
Deema Yousef AlWeshahi, Jordan
Before coming to Queen Mary to study International Business, Deema studied for a degree in Biomedical Engineering and an MBA and then worked in the healthcare field. She chose to bring her Chevening Scholarship to Queen Mary due to its great reputation among London's universities, the international environment, the program structure and the feedback from other students.
She is making the most from the wide range of free courses in critical thinking and academic devlopement, enjoying the dedicated postgraduate study spaces and getting involved with activities run by the Students' Union.
Karen Leung, Hong Kong
Karen is studying for a LLM in Competition Law with her Chevening scholarship. She notes that the teaching is extremely practical as well as being inspirational and insightful. The central London location of the commercial law department is a bonus for Karen who enjoys the vibrancy and creativity of the West End.
She recommends that applicants reach out to alumni and existing students and spend time to go through the full list of modules and options before applying.
Zhandos Sybanbayev, Kazakhstan
Zhandos is using his Chevening Scholarship to study for a MSc in Management. He loves studying in London because of the opportunity to be at the centre of events, both academic and entertainment. One evening you could be watching a world-leading economist give a lecture, and the next you'll be at a sold-out music concert!
He advises new students to try and get involved in student life outside of your academic commitments in order to get the most out of your time in the UK.
Liya Saffura, Malaysia
Liya is a lawyer, specialising in corporate governance and is studying on our general LLM Laws with her Chevening scholarship. She enjoys the flexibility that the course offers, allowing her to venture into different disciplines such as ethics in finance and laws on climate change.
Liya appreciates the diverse background of both the staff and the students at Queen Mary which offers great opportunities to learn about different cultures. She also credits the extensive collection of academic materials which make research for assignments and essays hassle-free.
In her free time, Liya takes advantage of the vast array of art galleries and classical music concerts available in central London.
Daniel Gasaatura, Rwanda
Daniel is a Chevening scholar studying on the MSc Finance and Law at Queen Mary. His favourite aspect of the course is the chance to integrate financial and accounting knowledge into his existing legal background. He knows this will make him an especially valuable asset upon returning to Rwanda.
The variety and flexibility of course modules is another big positive for Daniel. It allows him to pick exactly those which are relevant to his country's economy, making the qualification directly applicable after graduation. However, he warns applicants to take time to properly read about all the options as the huge variety can be confusing if you try to rush.
Daniel loves living in London; he said "Nothing beats the experience of living in one of the biggest cities in the world. QMUL has a great learning environment, and has very helpful staff, which I found very useful during my first few days here."
Mohanad Mohamed Rasheed Elkholy, Egypt
MohaNad is taking a break from his role as a public prosecutor in Cairo to take the LLM Public International Law. He loves the flexibility of the course with none of the 54 modules being compulsory. This has given him the freedom to explore completely new areas of law whilst still focusing on his specialism.
His favourite things about Queen Mary are the large campus, the 24h access to the library and the Graduate Centre reading rooms, and the access to all the other University of London libraries, including the IALS (the biggest law library in London). MohaNad has also been enjoying all the free activities that London has to offer, including the royal parks and the world-famous museums.
José Emilio Bencosme Zayas, Dominican Republic
José is studying on the MA in Theatre and Performance Studies at Queen Mary. He appreciates the creative and multidisciplinary environment in his department and feels motivated to develop new ideas. With this Chevening scholarship he aims to take his passion for theatre and performance to the next level with new scholarly and creative practice experience. When not studying, José loves to visit the meditation and prayer spaces at Queen Mary where students and staff come together to reflect, regardless of their religion or background. The 24h library is also a great bonus when deadlines are looming!
José is enjoying the non-stop cultural activities that London has to offer. He says "There's always something interesting to do throughout the whole city. Theatres, galleries, museums, concerts, open air activities… you name it, you'll find it."
His advice to applicants is to connect with staff and alumni to make sure the course is the right fit for you. His special tip is to check out the recent research publications of the main tutors- this way you can get up to date with their specific area of expertise.
Esther Osemudiamen Okogbenin, Nigeria
Esther is a consultant psychiatrist from Nigeria, studying on the MSc Mental Health: Psychological Therapies in the Wolfson Institute. Before coming to the UK, Esther's job at Irrua Specialist Teaching Hospital, involved treating patients with psychological disorders and training student psychiatrists.
Her training in psychological therapies at Queen Mary has turned her into a psychologically-minded psychiatrist and has enhanced her skills to improve the psychological interventions she offers to her clients. She plans to use this knowledge for building capacity in psychological therapies at both undergraduate and postgraduate levels. In the next couple of years Esther will be focusing on research on psychological interventions and plans to do a PhD with the ambition of becoming a professor of psychiatry.
Anurag Vijay, India
Anurag chose to study the LLM in Comparative and International Dispute Resolution as he wanted to combine the international relevance of the programme with the demands and needs of the Indian legal system. He was attracted to Queen Mary due to the vast range of modules that was offered by the School of International Arbitration within the School of Law.
He enjoyed most modules, but it was Critical Thinking and Writing in Law which was of immense help and interest. The module helped to organize as well as enhance the knowledge that he already had. He says that the English Through Literature module was a good break from daily doses of lectures on law.
Since returning to India, Anurag has been working at his own legal practice (Blackpearl Chambers) and has been handling cases of arbitration and public laws, as a counsel since graduating.
"In the future, I aim to be elevated to the bench, as a Judge of High Court, or sit as an arbitrator. I also intend to do a PhD in Law at Queen Mary. I want to understand the interpretation and implementation of certain laws, in its handling and disposal by the Bench. I intend to conceptualise this into concrete research in my PhD.
Also, at present, I am in the process of forming a trust, which will promote sports and youth affairs among tribal youths in Jharkhand (India). The aim is to organise coaching camps, competitive meets and hunt for sports talent. The trust will act as a channel between respective sports boards and sportspersons."
Banu Ali, Iraq
Banu studied MSc Management, following her BSc In Information Technology, and chose Queen Mary due to its rankings, Russell Group status and career support services. Winning the Chevening Award was a dream come true and despite the big change of moving to London, Banu loved the diversity of the city which she thinks made it easier to settle in.
We asked Banu, what are your best memories about coming to Queen Mary?
She said "I remember Welcome Week in 2019. It was my first time on campus and I immediately fell in love with it. I also saw the staff, the students and my classmates, and at that moment, I felt very excited, and I knew it was going to be an unforgettable journey.
The second notable memory is when Queen Mary organized a reception for Chevening and Commonwealth scholars in December 2019. It was my first time meeting the Commonwealth Scholars and some Queen Mary staff members. The staff members were there to support us and encourage us and this gave me the special feeling that we were all part of the same Queen Mary family."
Guiyuan Yang, China
Guiyuan studied the Msc Cancer and Clinical Oncology which is taught by Barts Cancer Institute. He felt frustrated with all the failures of conventional treatment modalities against PDAC and hoped that this programme would allow him to get to know and understand something new, which was definitely the case!
His advice to future Chevening Scholars is to manage your time and studies effectively to ensure that you can experience every last inch of London as it is fascinating. His favourite spot on campus was the canal side where you can relax and watch the birds in between lectures and his loved going to all the London museums in his free time.
Phebian Odufuwa, Nigeria
Phebian studied the MSc Plant and Fungal Taxonomy, Diversity and Conservation which is a joint programme between Queen Mary and The Royal Botanic Gardens Kew. She understands the importance of this field in the context of today's climate crisis; "If we are really wanting to change the world, then the next generation of scientists must receive adequate training in this field."
We asked Phebian what is was like studying in London? She writes "My stay in London was unforgettable. Studying and living in a different country gave me the exposure I needed in both my academic and professional life. Studying in the UK gives you a well-rounded experience. Living in the UK is also an experience to cherish as the UK is such a beautiful country.
I would advise prospective Chevening Scholars to budget wisely, and to take time out of their busy schedule to travel out of London and visit other parts of the UK."
She is now perusing a PhD and plans to be a full-time academic in her native Nigeria.
Shoaib Khan, India
Shoaib chose to study the LLM Commercial and Corporate Law due to the interesting modules offered and the diversity of international students on this course. He most enjoyed the way the teaching style allowed lots of interaction. His favourite spot on campus was the Library cafe. It was the best place to have coffee, meet friends and also a good meeting point to discuss new ideas.
"I am the kind of person who likes to network and interact with people from different backgrounds. If one decides to study in London, it's probably the most powerful city when it comes to networking and international student engagement, so prospective Chevening Scholars should definitely make the most of this."
Now, back in his native Kashmir, Shoaib is teaching at one of the Public Universities in Kashmir. He continues to mentor students with their career paths and help them apply for international scholarships.
Get in touch
For more infomation about the Chevening awards at Queen Mary please contact scholarships@qmul.ac.uk
To contact the alumni ambassador for your country please check out the international office pages.