The School of Biological and Behavioural Sciences at Queen Mary University of London is one of the UK's elite research centres, according to the 2014 Research Excellence Framework (REF), the UK-wide assessment of university research.
82% of our School's biology research outputs are rated as either world-leading (4-star) or internationally excellent (3-star).
We are home to an active and multi-disciplinary research programme. Our research staff are engaged in a wide range of projects across the broad sweep of biological and psychological sciences. Much of this work is made possible by our in-house analytical services and core facilities. Research activity is also supported by a range of collaborative research centres. Our research activity is split into four departments.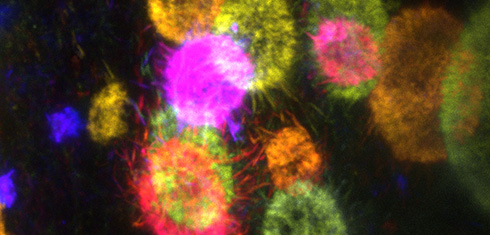 Learn more about research in Biochemistry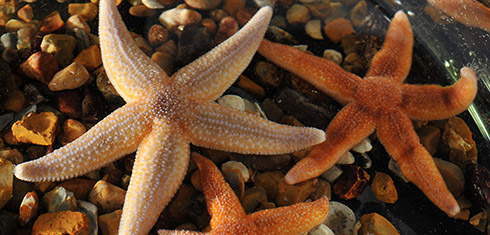 Learn more about research in Biology
Learn more about research in Psychology
Featured research from SBBS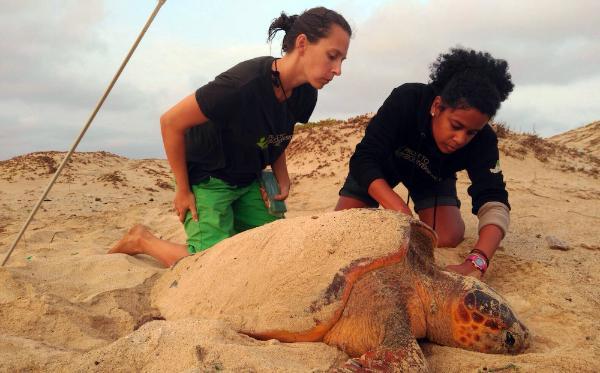 School of Biological and Behavioural Sciences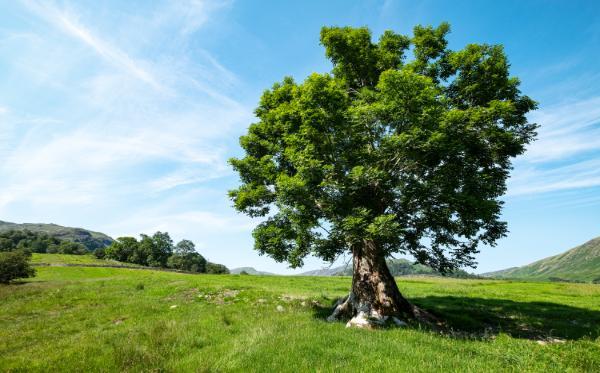 School of Biological and Behavioural Sciences
Research Themes
Within our three departments there are groups of researchers focused on more specific themes, each group has an internationally renowned research output.
Learn more about our research themes
Funding
Our funding comes from a variety of research councils and institutions including the Natural Environment Research Council (NERC), Biotechnology and Biological Sciences Research Council (BBSRC), Engineering and Physical Sciences Council (EPSRC), European Research Council (ERC), The Royal Society, The Leverhulme Trust and Medical Research Council.
Search for our research and researchers
Use the table below to search for researchers by name, department, research group, or interest. View academic profiles for details of publications, research interests and areas of research supervision.
Name
Position
hide Department
Department
hide Research group
Research group
Interests
Barros, Dr Mario Dos Reis
Lecturer
Biology
Biology
Evolutionary Genetics and Genomics
Evolutionary Genetics and Genomics
Computational biology, Evolution, Molecular evolution, Phylogenetics, Population genetics
Bessant, Prof. Conrad
Professor of Bioinformatics
Biochemistry
Biochemistry
Structural Biology
Structural Biology
Bioinformatics, Proteomics, Metabolomics, Software Development, Data Integration
Beyer, Dr Frederike
Lecturer in Psychology
Psychology
Psychology
Perception and Decision Making
Perception and Decision Making

Cognitive neuroscience, Social cognition, Sense of agency, Emotional reactivity

Brennan, Prof Caroline
Professor of Molecular Genetics, Director of Research
Psychology
Psychology
Comparative Psychology

Comparative Psychology

Genetics and Psychiatric Disease, Biology and Motivated Behaviours, Cognition, Attention
Buggs, Dr Richard
Professor of Evolutionary Genomics
Biology
Biology
Evolutionary Genetics and Genomics
Evolutionary Genetics and Genomics
Tree, Genomics, Ash Dieback, Evolution, Ecology, Genetics
Chittka, Prof Lars
Professor of Sensory and Behavioural Ecology
Psychology
Psychology
Perception and Decision Making
Perception and Decision Making
Sensory Systems, Comparative Cognition, Insect Learning and Memory, Animal Navigation
Clyne, Dr Rosemary
Senior Lecturer in Biomedical Sciences
Biology
(no group)
Biomedical Science, Cell Division, Cell Cycle, Genetics, Enzymes
de Mendoza, Dr Alex
Senior Lecturer In Bioinformatics

Biology

Biology

(no group)

Genomics, Eukaryotic species, DNA methylation, Transcription, bioinformatics, molecular biology, epigenetics, comparative genomics
Darbari, Dr Vidya
Lecturer in Structural Biology
Biochemistry
Biochemistry
Structural Biology
Structural Biology
X-ray, Crystallography, Electron microscopy, Protein-protein interaction, Ribonucleoprotein complex, Gene regulation
De Falco, Dr Giulia
Senior Lecturer in Biomedical Sciences (Microbiology)
Biology
Biology
(no group)
Viruses, microRNAs, Cancer, Gene Expression
Dennis, Dr Jayne
Reader in Biomedical Education, Director of Education for Biomedical Sciences
Biology
Biology
(no group)
Genomics, Cancer, Precision Medicine, Biomedical Science, Gene Expression
Di Bernardi Luft, Dr Caroline
Lecturer in Psychology
Psychology
Psychology
Perception and Decision Making
Perception and Decision Making
Advanced EEG/fMRI methods - Learning - Creativity - Psychophysiology - Transcranial current brain simulation
Draviam-Sastry, Prof Viji
Professor of Quantitative Cell and Molecular Biology, Director of Industrial Innovation
Biochemistry
Biochemistry
Chromosome Biology and Cytoskeletal Networks
Chromosome Biology and Cytoskeletal Networks
Video Microscopy - Cell division - Cancer Biology - Aneuploidy - Human cell biology
Duffy, Dr Christopher
Lecturer in Cellular and Molecular Biology
Biochemistry
Biochemistry
Photosynthesis, Bioenergetics and Microbial Physiology
Photosynthesis, Bioenergetics and Microbial Physiology
Light-harvesting, Photosynthesis, Computational Biology, Molecular physics, Xanthophylls
Eizaguirre, Dr Christophe
Professor of Evolutionary and Conservation Genetics, Head of Biology Department
Biology
Biology
Evolutionary Genetics and Genomics
Evolutionary Genetics and Genomics
Aquatic Ecology, Climate Change, Conservation Genetics, Evolutionary Ecology, Fish, Marine Turtles
Elphick, Prof Maurice
Professor of Physiology and Neuroscience
Biology
Biology
Invertebrate Neurobiology and Development
Invertebrate Neurobiology and Development
Physiology, Neuroscience, Evolution, Neuropeptide, Echinoderm, Cannabinoid
Engl, Dr Christoph
Lecturer in Microbiology
Biochemistry
Biochemistry
Photosynthesis, Bioenergetics and Microbial Physiology
Photosynthesis, Bioenergetics and Microbial Physiology
Molecular cell biology, Bacterial adaptation, Ribosome function, Bacterial plant-growth promotion, Single-cell & single-molecule imaging
Emery, Dr Nathan
Senior Lecturer
Psychology
Psychology
Comparative Psychology
Comparative Psychology
Animal Cognition, Creativity, Innovative Problem-Solving, Gaze Following
Senior Lecturer in Molecular Microbial Ecology
Biology
Biology
Molecular Microbial Ecology
Molecular Microbial Ecology
Microbial ecology - Biogeochemistry - Ecosystem function - Microbial diversity
Faulkes, Dr Chris
Reader in Evolutionary Ecology
Biology
Biology
Evolutionary Genetics and Genomics
Evolutionary Genetics and Genomics
African Mole-rats, Naked Mole-rat, Social Evolution, Comparative Sociogenomics, Rodent Phylogeography, Social suppression of reproduction
Foka, Dr Sevasti
Lecturer in Psychology
Psychology
Psychology
Resilience, Health and Well-being
Resilience, Health and Well-being
Work and Organizational Psychology, Mindfulness, Positive Psychology, Wellbeing
Frantz, Dr Laurent
Lecturer in Molecular Genetics/Infomatics
Biology
Biology
Evolutionary Genetics and Genomics
Evolutionary Genetics and Genomics
Evolution, Genetics, Speciation, Domestication
Hanke, Dr Guy
Senior Lecturer in Plant Cell and Molecular Biology
Biochemistry
Biochemistry
Photosynthesis, Bioenergetics and Microbial Physiology
Photosynthesis, Bioenergetics and Microbial Physiology
Photosynthesis, Electron transport, Protein-protein interaction, Cell biology,
Synthetic biology
Henry, Dr Lee
Senior Lecturer
Biology
Biology
Animal and Network Ecology
Animal and Network Ecology
Bacterial symbiosis, Insect ecology and evolution, Evolutionary genetics, Molecular evolution, Adaptation, Microbial ecology
Hone, Dr David
Senior Lecturer and Deputy Director of Education
Biology
Biology
Animal and Network Ecology
Animal and Network Ecology
Fossils, Paleontology, Ecology, Behaviour, Sexual Selection, Dinosaurs, Pterosaurs, Archosaurs, Predator-Prey Interactions, Body Size
Hurd, Dr Paul
Reader in Epigenetics
Biochemistry
Biochemistry
Chromosome Biology and Cytoskeletal Networks
Chromosome Biology and Cytoskeletal Networks
Epigenetics, Genetics, Genomics, Phenotype, Environment
Janes, Dr Bob
Senior Lecturer
Biochemistry
Biochemistry
Structural Biology
Structural Biology
Structure-function, Polypeptide Toxins, Bioinformatics, 2struc, PCDDB, SRCD Spectroscopy, Circular Dichroism
J Iwan, Dr Jones
Head of the River Communities Group
Biology
Biology
Animal and Network Ecology
Animal and Network Ecology
Freshwater Ecology, Community Structure, Food Webs, Invertabrates, Algae, Plants
Jones, Dr Janelle
Lecturer
Psychology
Psychology
Resilience, Health and Well-being
Resilience, Health and Well-being
Identity, Social Connections, Resilience, Health and Wellbeing, Stigma
Knell, Dr Rob
Professor of Evolutionary Ecology
Biology
Biology
Animal and Network Ecology
Animal and Network Ecology
Ecology, Evolution, Infectious Disease, Parasite, Immunity, Sexual Selection
Kratina, Dr Pavel
Lecturer in Aquatic Ecology
Biology
Biology
Animal and Network Ecology
Animal and Network Ecology
Aquatic Ecology, Food Webs, Climate Change, Ecosystem Function, Conservation, Evolutionary Ecology
Leitch, Prof. Andrew
Professor of Plant Genetics, Director of Postgraduate Taught Programmes
Biology
Biology
Evolutionary Genetics and Genomics
Evolutionary Genetics and Genomics
Polyploidy, Cytogenetics, Plant Genomics, Stoichiogenomics, Nicotiana, Ecology, Evolution
Reader in Biomedical Sciences
Biology
Biology
(no group)
Genetics, Biochemistry, Biomedical Science
Main, Dr Ewan
Lecturer
Biochemistry
Biochemistry
Structural Biology
Structural Biology
Biochemistry, Molecular Biophysics, Repeat Proteins, Protein Folding
Mareschal, Dr Isabelle
Professor in Visual Cognition and Head of Psychology Department
Psychology
Psychology
Perception and Decision Making
Perception and Decision Making
Gaze, Human Perception, Attention, Social Neuroscience
Lecturer in Organismal Biology
Biology
Biology
Invertebrate Neurobiology and Development
Invertebrate Neurobiology and Development
Evolution, Developmental biology, Marine biology, Invertebrates
Michael, Dr Tony
Professor in Reproductive Biology
Biology
Biology
(no group)
Reproduction, Steroid Biochemistry, Endocrine, Cortisol
Mullineaux, Prof Conrad
Professor of Microbiology, Head of Biochemistry
Biochemistry
Biochemistry
Photosynthesis, Bioenergetics and Microbial Physiology
Photosynthesis, Bioenergetics and Microbial Physiology
Photosynthesis, Electron Transport, Cyanobacteria, Fluorescence Imaging, Membrane Dynamics, Bacterial Cell Biology
Professor of Evolutionary Genetics
Biology
Biology
Evolutionary Genetics and Genomics
Evolutionary Genetics and Genomics
Genetics, Evolution, Virology, Genomics
Palacios, Dr Isabel
Lecturer in Cell Biology
Biochemistry
Biochemistry
Chromosome Biology and Cytoskeletal Networks
Chromosome Biology and Cytoskeletal Networks
Paredes, Dr Ursula

Lecturer in Neurobiology and Genetics

Biology
Biology
(no group)
Pettit, Dr Sophie
Lecturer in Psychology
Psychology
Psychology
Resilience, Health and Well-being
Resilience, Health and Well-being
Mental health, Psychiatric care, Psychological therapy, Age factors
Pickersgill, Prof Richard
Professor of Structural Biology, Head of School
Biochemistry
Biochemistry
Structural Biology
Structural Biology
Structural Biology, Protein Crystallography, Synthetic Biology, Enzymes, Cobalamin, Biosynthesis, Bacterial Microcompartments
Pluess, Dr Michael
Professor of Developmental Psychology, Head of Psychology
Psychology
Psychology
Resilience, Health and Well-being
Resilience, Health and Well-being
Environmental Sensitivity, Positive Development, Resilience, Health and Wellbeing, Behaviour Genetics
Rossberg, Dr Axel
Reader in Theoretical Ecology
Biology
Biology
Animal and Network Ecology
Animal and Network Ecology
Aquatic - ecology - Biodiversity - Community structure - Food webs - Conservation - Spatial patterns - Mathematical models
Rossiter, Prof Stephen
Professor in Molecular Ecology and Evolution
Biology
Biology
Evolutionary Genetics and Genomics
Evolutionary Genetics and Genomics
Evolution, Ecology, Genomics, Genetics, Mammals, Bats
Ruban, Prof. Alexander
Professor in Biophysics
Biochemistry
Biochemistry
Photosynthesis, Bioenergetics and Microbial Physiology
Photosynthesis, Bioenergetics and Microbial Physiology
Photosynthesis, Light Harvesting, Light Adaptation Memory, Structural Dynamics, Genetics
Lecturer in Aquatic Ecology
Biology
Biology
Animal and Network Ecology
Animal and Network Ecology
Stieglitz, Dr Ben
Lecturer in Biochemistry
Biochemistry
Biochemistry
Structural Biology
Structural Biology
Ubiquitin - Host-pathogen interaction - Anti-microbial resistance - Structural biology - Enzymology
Stollewerk, Dr Angelika
Reader in Evolutionary Developmental Biology
Biology
Biology
Invertebrate Neurobiology and Development
Invertebrate Neurobiology and Development
Neurobiology, Evolution, Arthropods, Neurogenesis, Neural Precursor Identity
Subramanian, Dr Lakxmi
Lecturer in Biochemistry/Physiology
Biochemistry
Biochemistry
Chromosome Biology and Cytoskeletal Networks
Chromosome Biology and Cytoskeletal Networks
Centromeres, Chromatin, Chromosome Segregation, Kinetochores, Yeast Genetics
Szulgit, Dr Greg
Senior Lecturer in Physiology and Biomedical Science
Biology
Biology
(no group)
Collagen, Mutable collagenous tissues, Echinoderms, Pedagogy, Keloids
Thorpe, Dr Peter
Senior Lecturer in Biochemistry
Biochemistry
Biochemistry
Chromosome Biology and Cytoskeletal Networks
Chromosome Biology and Cytoskeletal Networks
Yeast genetics, Genomics, Chromosome segregation, Kinetochores
Trimmer, Prof Mark
Professor of Biogeochemistry
Biology
Biology
Molecular Microbial Ecology
Molecular Microbial Ecology
Aquatic Ecology, Climate Change, Stable Isotopes, Ecosystem Function, Marine, Biochemistry
Versace, Dr Elisabetta
Senior Lecturer in Psychology
Psychology
Psychology
Comparative Psychology
Comparative Psychology
Animal Cognition, Comparative Psychology, Artificial Grammar Learning, Lateralisation
Viles, Dr John
Reader in Biochemistry
Biochemistry
Biochemistry
Structural Biology
Structural Biology
Protein Misfolding, Neurodegeneration, Alzheimers, Prions, Spectroscopy, Biochemistry
Vlemincx, Dr Elke
Lecturer in Psychology
Psychology
Psychology
Resilience, Health and Well-being
Resilience, Health and Well-being
Psychophysiology, Respiration, Interoception, Positive emotions, Relaxation, Stress regulation, Emotion regulation, Cognitive flexibility
Wilkinson, Dr Shane
Senior Lecturer
Biochemistry
Biochemistry
Chromosome Biology and Cytoskeletal Networks
Chromosome Biology and Cytoskeletal Networks
Trypanosoma, Leishmania, Drug Development, Bioreductive Prodrugs, Drug Resistance
Wurm, Dr Yannick
Senior Lecturer in Bioinformatics
Biology
Biology
Evolutionary Genetics and Genomics
Evolutionary Genetics and Genomics
Ants, Genomics, Evolution, Sociality, Behaviour