London City Institute of Technology
The London City Institute of Technology is a collaboration between Queen Mary University of London, Newham College and a wide range of employers. It will specialise in delivering higher technical education and apprenticeships with a focus on STEM subjects, such as engineering, digital and construction.
With £28m in funding from the Department for Education and the Greater London Authority, the Institute will play a vital role in delivering the technical skills that employers need to survive, and to create secure, high-quality roles.
London City Institute of Technology will also work to provide upskilling and reskilling opportunities for adults, helping to fill local skills gaps and building the foundations for future prosperity in our area.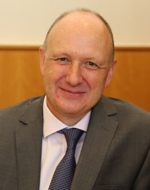 We are delighted to be partnering with Newham College to launch the London City Institute of Technology. Queen Mary's mission is to open the doors of opportunity to anyone with the potential to succeed, and we are committed to working with businesses and our local communities to help ensure we are supporting our students to take up the high-quality, high-skilled jobs needed today and in the future. In 2015, we were proud to be the first Russell Group University to offer Degree Apprenticeships. Today's announcement is another step on this journey as we bring together the best of world-leading research and university-level education for the benefit of our students, and the skills needs of businesses in London and across the globe.

— Professor Colin Bailey CBE, President and Principal
Paul Stephen, Principal and CEO, Newham College, said: "Newham College is delighted to be working in partnership with Queen Mary University and our many corporate partners to offer a new and engaging model of higher level, employer endorsed training pathways. These pathways will bridge the current skills gap within current and emerging in-demand technologies and will in turn provide higher levels of well qualified applicants within the transport, infrastructure, engineering, digital and energy sectors."
Sambit Banerjee, Managing Director for Rolling Stock, Siemens Mobility, said: "We are so proud to be supporting this great educational initiative which will certainly help tackle the future skills shortage in the engineering industry.
"This outstanding programme is a brilliant opportunity to provide young engineers with relevant hands-on experience during their learning process to ready them for successful careers in the transport sector. This employer-led approach to learning is truly exciting and we can't wait to see the outstanding results of this programme!"
Julie Tankard, CFO at Port of London Authority, said: "We are proud to be an anchor employer for the London City Institute of Technology. The development of applied skills is critical for the future of the sector and we look forward to working together to meet the technical engineering challenges of clean transport and logistics."
Mapping education and training to skill needs, the London City Institute of Technology will deliver:
T-Levels
4-5 technical qualifications
Transport engineering apprenticeships and higher apprenticeships –
6-7 degree apprenticeships
Degree programmes with a year in industry

Opening doors
"No other option would let me work at the BBC and study at a top Russell Group University at the same time. The programme is amazing and provides such a wealth of knowledge and experience. Getting a degree and already having years of experience at such a respected company has opened so many more doors for me compared to the standard degree route." -
Nicholas Piagentini Sheward, BSc Digital and Technology Solutions 2021
The best of both worlds
"The Degree Apprenticeship has undoubtedly given me the tools and skills required to excel in the industry. There was a seamless integration between what I studied and the work I did as part of my role, allowing me to apply the theory I learnt at university, practically.
"The University guided me academically and provided a great support system that aligned with my firm's (Goldman Sachs) expectations of me, allowing me to thrive in my work setting. Although an unconventional route, the degree apprenticeship is a professional extension of University and I got to experience the best of both worlds!" - Sephora Poorana Varatharasan, BSc Digital and Technology Solutions 2021