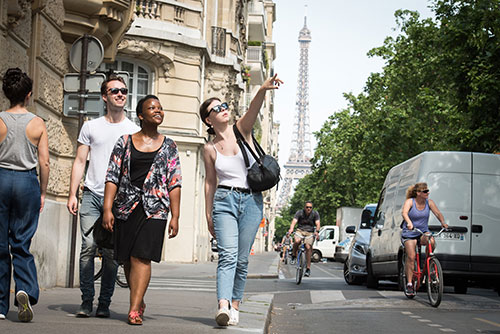 Our partnership with the University of London Institute in Paris (ULIP) enables you to study at a world-renowned British university in the centre of the French capital and graduate with a prestigious degree from Queen Mary University of London. All programmes are taught completely at ULIP.
Teaching on our undergraduate degrees is a mixture of French and English depending on which programme you choose. International Politics modules are taught in English but French Studies modules involve learning in French.
Our master's degrees are taught entirely in English, enabling our graduate students to study in France without French language skills and our non-English speaking students to develop their English language skills. The only exception to this is the Double LLM with Sorbonne – teaching by Sorbonne is in French.
Programmes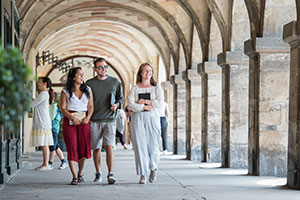 Postgraduate
LLM in Paris
MA International Relations (Paris)
Sorbonne Law School and Queen Mary University of London Double LLM
Why Study in Paris?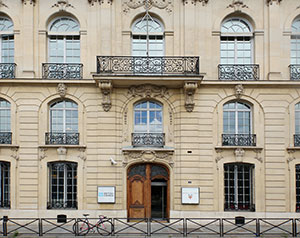 By choosing one of our programmes delivered at the University of London Institute in Paris you can live and study in one of the greatest capital cities in the world that has won the top place in the QS Best Student Cities global ranking for four years running.
ULIP's central location on the Left Bank's Esplanade des Invalides in the city's 7th arrondissement offers a prestigious and quintessentially Parisian setting for your studies, within easy reach of the political and educational centres of the French world.
After studying and living abroad you will have a different outlook on culture, language, and communication. You will have experienced a different way of learning and developed independence, self-reliance and a global perspective. All attractive qualities to potential employers.
Cultural exchange is an important aspect of student life at ULIP. Our students in Paris come from across the globe, providing an opportunity for linguistic and cultural exchanges both within ULIP and beyond.
Career development training and support is provided by both the University of London Careers Group - the largest university careers service in Europe - and QMUL Careers and Enterprise.
Living in Paris
Although ULIP does not have its own university accommodation, our welcoming Student Services team is here to advise and guide you along your path to finding accommodation.
There are numerous options on offer, ranging from living with resident landlords, private studio flats, halls of residence or shared flats. Not only do we have partnerships with private halls of residence and connections with specialised student accommodation agencies in Paris, but we can also act as guarantor for students enrolled on ULIP programmes to help them secure accommodation with private landlords. All students can also apply to receive housing benefit (CAF) from the French government.