Dr Axel Rossberg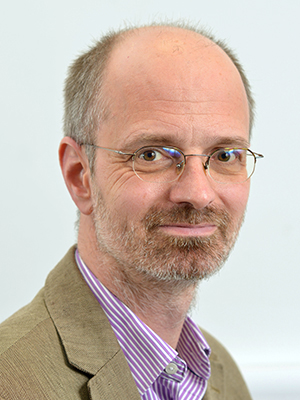 Reader in Theoretical Ecology
Email: a.rossberg@qmul.ac.ukTelephone: +44 (0)20 7882 5688Room Number: Room 6.01, Fogg Building
Research
Research Interests:
As a theoretical ecologist, I am interested in structure and dynamics of food-webs, biodiversity, the relationships between them, and what all this means for the protection and sustainable use of living nature. In a monograph on Food Webs and Biodiversity: Foundations, Models, Data I sketched a theory integrating the main underlying ecological mechanisms. It is well-supported for aquatic systems. The proposed cause-effect network reveals dependencies between food-web structure, competition, species richness, invasions, body size, ecological niches, abundances, stability, and predictability. My current research interests relate to:
remaining weaker elements of the theory, such as mechanisms determining dietary diversity, competition among primary producers, or the dynamics of size spectra,
underlying mathematical questions, e.g. the eigenvalues of competition matrices,
extension of the theory to a spatially explicit formulation and
its applications in advice to policy and management.
Policy applications also made me interested in sustainable use of marine ecosystems and its assessment through ecological indicators.
Research department
Supervision
PhD Supervision
Postdoctoral supervision
Public Engagement
Expert advisor to Intergovernmental Platform on Biodiversity and Ecosystem Services (IPBES)
Lead Author of IPBES Regional assessment of biodiversity and ecosystem services for Europe and Central Asia