Our Community
At Queen Mary, we are committed to the idea of the university as a community which is mutually supportive and works to further knowledge creation and dissemination. We are committed to engagement with our London location and working to benefit wider society.
Our Community was developed in collaboration with Queen Mary University of London Students' Union, with input from both students and staff from across the College.
What we expect from each other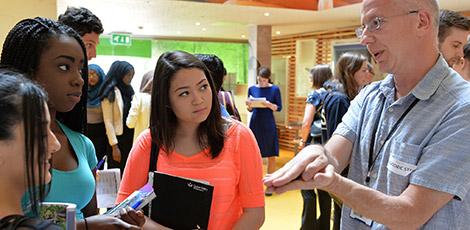 Teaching and learning informed by research
Ethical approaches in support of our values and mission
Respect for one another and our diversity of views and backgrounds
Responsible behaviour and integrity
Promotion of tolerance
Active participation in our learning community
Shared responsibility for our learning experience and development
Fair and constructive feedback
Commitment to provide adequate resources to support our endeavours
Effective and open communication
Awareness of the need to maintain a safe environment



What students can expect from staff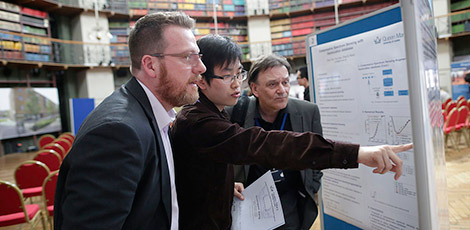 High quality teaching informed by research
Constructive and effective use of contact time
Opportunities to develop additional skills for life after QMUL
Commitment to following procedures
Commitment to supporting the development and success of students
Commitment to fairness and equality of treatment
The continuing success of Queen Mary depends on the contributions of all members of our community. This charter expresses the values of the Queen Mary educational experience and the expectations we share.
What staff can expect from students
Attendance and active engagement in learning and research
Commitment to own learning experience
Commitment to following procedures
Engagement in developmental opportunities for life after QMUL



What students can expect from students
Responsibility for own actions
Acceptance of shared responsibility in collaborative working
What staff can expect from staff
Respect for the contribution and expertise of all colleagues
Cooperation and collaborative working
This charter embeds Queen Mary's mission to maintain its high educational standards and deliver consistently high quality work to all students.