Get a career head-start with an exciting Professional Placement Year.
We recognise that university is a huge investment, and, we ensure Queen Mary students are well-placed to make the transition from their studies into their chosen career.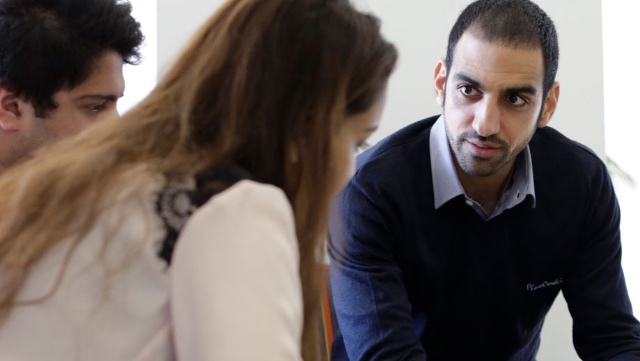 You'll have access to a range of resources such as undertaking a Professional Placement Year. These are available as part of the following programmes:
BSc Mathematics

BSc Mathematics and Statistics

BSc Mathematics with Actuarial Science

BSc Mathematics with Finance and Accounting

BSc Mathematics, Statistics and Financial Economics

MSci

Financial Mathematics
A Professional Placement Year is a fantastic way of developing business skills through real-world, hands-on experience in an organisation linked to your degree – and you'll be paid for your time too; it can help to secure graduate employment and can support academic achievement through providing further depth and context to your studies; and if you're still unsure about which direction to take after university, it can really help you make a decision.
As a Maths student, you'll be expected to apply to an organisation relevant to your studies. This encompasses finance, business, technology and other related firms. Throughout the process we will work with you to make sure the placement is suitable for you.
The role you undertake depends on the placement itself, but it will be very similar to a graduate entry-level position, for which you need analytical, data, IT and communications skills. Maths students have gone on to enjoy roles such as business analyst, data analyst, finance assistant, investment analyst, statistical analyst, trainee accountant and trainee actuary.
Second Year Mathematics, Statistics and Financial Economics student Sameara Ali, is currently undertaking a professional placement at Ernst & Young and shares her experience and thoughts on the benefits.
"Working at EY for a year has been enlightening because I've been able to get involved in a range of projects and opportunities, which would have not been possible if I had joined as a graduate student. I sit in the main tax technical team but have been able to take part in a lot of tax advisory projects which have been an interesting twist to the otherwise mostly technical work. We all sat two ICAS exams when we first joined so we were able to start at EY with a level of knowledge that could be applied to various projects during the year. I've also been involved in projects outside EY which have allowed me to attend career fairs, networking sessions, and conferences. 
"I think it's really important to do some sort of placement during your studies to make sure you know what field you would like to get into and ensure it's the right fit for you. Sometimes, researching things online is not enough and you need real-life experience to truly understand an industry. A summer placement is useful to get a general idea of what you will be doing as a graduate and a placement year is an invaluable opportunity to allow yourself to flexibly gain experience."