Societies and socials: The Freshers/Welcome Fair prelude
by Saramarie Harvey, BA English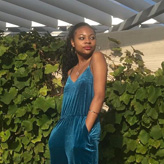 Keep an open mind and approach societies that you immediately notice match your interests, and approach those which compel you to ask what they're all about. Ask yourself if being in a particular society would be an exciting or relaxing change from being nose-deep in your studies.

— Saramarie Harvey
If you were to google the best ways to meet and make friends at university, you would find that societies are almost always the default answer. The inception of your Freshers experience begins with the Welcome Fair, an opportunity to meet society members, ruminate on which societies to join, and get freebies and information on things to do on campus and around London. Societies are an integral part of being involved in campus activities and catching a break from the upcoming reading.
To prepare you for your journey through the Student Union during Freshers Week, here is some advice on navigating the Welcome Fair, complete with some of my own experiences with societies over the past year.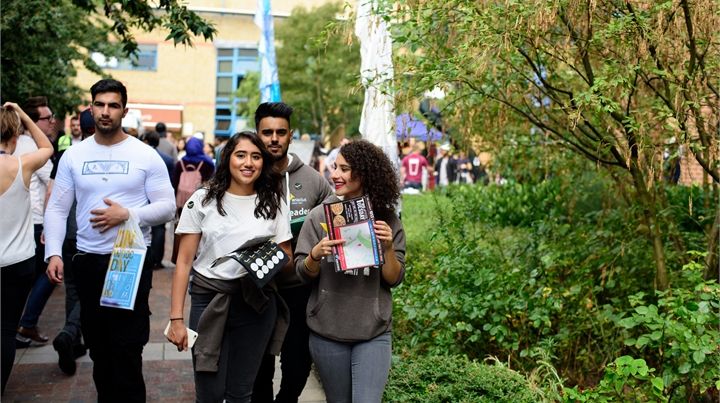 The Welcome Fair is based on speaking to people who love the same things as you. Talk to the society members and find out what they do and what they stand for. At the beginning of the year, I took part in QMTC (the Theatre Company's) 24 Hour Festival. With a couple of prompts, a pair of handcuffs and a reception desk bell, we had twenty-four hours to devise a sketch as a group to perform to an audience in the drama studio. It was an insight into what QMTC would be like across the year – and this year was an exciting time to be part of the Theatre Company. When I heard about the upcoming BAME (Black and Minority Ethnic) pitch night, I learned that QMTC was finally beginning to stand for inclusivity. The pitch night was the start of the Theatre Company encouraging diversity in their society, allowing misrepresented voices to come forward with narratives of their own to take the stage. If you talk to a student media outlet or arts and performance-based society at the Welcome Fair, what kind of articles or shows do they create? If a society is into activism, what are their political views? Do their opinions align with yours, or do they vary amongst individuals?
So, what events are the societies planning to do? Meet and greets are usually the first event societies host and attending those can help you determine whether you could see yourself rolling up to future meetups. I attended Pan-African Society's meet and greet shortly after last year's Welcome Fair. I loved connecting with other members of the diaspora in a space that was created for us, by us, to educate ourselves on black culture where A-level textbooks had failed to. I enjoyed it so much that I continued to attend their events during the year.
Keep an open mind and approach societies that you immediately notice match your interests, and approach those which compel you to ask what they're all about. Ask yourself if being in a particular society would be an exciting or relaxing change from being nose-deep in your studies, and whether you would be willing to pay the membership fee. Fees vary between societies, but most usually cost around £2 or £3. Student life demands that you keep spending to a minimum, though, and you only have so much time to divide between societies. Go to all the stalls that intrigue you, then take some time to narrow your choices down to a few – you can always purchase memberships later, either online or at the Student Union reception.
At the start of the second semester, I was part of the What I Wear is What I Mean fashion show, curated by the Fashion Society. I completed an assignment draft hours before and dedicated the rest of my day to the fashion show. It felt empowering to spend the evening wearing a vintage-inspired, satin fit and modelling down the chaplaincy catwalk. It was a breathtakingly unique experience which resonated with me, and I was happy I took time away from my studies to do something different. Whichever societies you get involved with, you should love spending time making memories with that community of people.
Between anime and salsa, photography and LGBT+, you will find a space in the Welcome Fair that you feel welcome in. You can always make your own society if you feel inspired to create another community for others to join, too, and there's never an obligation to get involved in every single event. Take time out for yourself as well! To get an idea of the variety of societies across campus ahead of the Welcome Fair, you can check out https://www.qmsu.org/societies/.