Mile End Institute | The IPPR Commission on Economic Justice: Economic Paradigm Shifts and the Moving Political Centre
21 January 2019
Time: 6:30 - 8:00pm
Venue: Arts Two Lecture Theatre, Queen Mary University of London, Mile End Road, E1 4NS
Mile End Institute | The IPPR Commission on Economic Justice: Economic Paradigm Shifts and the Moving Political Centre
Discussants:
Vicky Pryce - former Chief Economic Adviser to the UK Government
Dan Corry -former Head of Policy in Number Ten Downing Street and CEO, New Philanthropy Capital
Jessica Studdert- Deputy Director at New Local Government Network
When
Prosperity and Justice
, the final report of the IPPR Commission on Economic Justice, was published in September, it was welcomed right across the political spectrum, from Shadow Chancellor John McDonnell (who called it 'a new Beveridge report') to the Daily Mail. The product of a two year enquiry by commissioners including the Archbishop of Canterbury Justin Welby, General Secretary of the TUC Frances O'Grady, economist Mariana Mazzucato and Managing Partner of McKinsey Dominic Barton, the report analyses the failings of the UK economy and makes far-reaching recommendations for its reform. Why did the report receive such widespread support, and what does this tell us about politics today? In this seminar Michael Jacobs, Director of the Commission, will explain the report's origins, its findings and its proposals. He will place the report in the wider context of 'paradigm shifts' in economic theory and policy, arguing that it represents a response to almost 40 years of dominant economic thought, and the social and political consequences which have followed. Relating the report to recent political developments ranging from Brexit to Donald Trump, the 'gilets jaunes' to nativist parties in Europe, he will ask: where does the centre of politics now lie?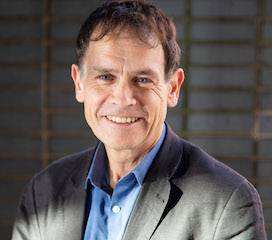 Professor Michael Jacobs is Professorial Research Fellow at the Sheffield Political Economy Research Institute (SPERI) at the University of Sheffield. An economist, he has spent time in both academia and politics. He has been co-editor of
The Political Quarterly,
head of the Fabian Society, a member of the Council of Economic Advisers at the Treasury (2004-7) and a special adviser to the Prime Minister (2007-10). His books include
The Green Economy: Environment, Sustainable Development and the Politics of the Future
(Pluto Press 1991),
Paying for Progress: A New Politics of Tax for Public Spending
(Fabian Society 2000) and
Rethinking Capitalism: Economics and Policy for Sustainable and Inclusive Growth
(edited with Mariana Mazzucato, Wiley Blackwell 2016). He was Director of the IPPR Commission on Economic Justice from 2016-18, and principal author of its final report
Prosperity and Justice: A Plan for the New Economy
(Polity 2018).
Entry is free (though booking is essential) and you are welcome to join us for a drinks reception afterwards.