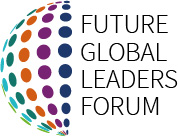 Step up grants from the Future Global Leaders Forum Fund enabled students to implement projects that enhance campus or academic life.
After an open call inviting students to step up and propose the changes they wanted, groups of students applied as a team* through one application. The maximum amount for an award was £500.
*Although not a requirement for funding, projects involving multi-national teams were prioritised.
Funding Categories:
Promoting integration and diverse campus communities
Encouraging cultural awareness or acceptance
Improving international student experience
Making a more welcoming space for all
Before submitting applications, students were asked to read the guidance note below.
Stream 1 guidance note [PDF 87KB]