Our collaborations
These stories offer an insight into some of the world-leading research taking place at Queen Mary and the real difference it makes to people's lives.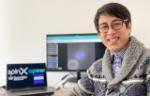 Advancing automated analysis of microscopy videos with Zeiss
5 May 2021

Queen Mary has been awarded a Knowledge Transfer Partnership with Carl Zeiss, which will allow the company to enhance and expand their state-of-the-art deep learning tools on the APEER cloud-based digital image processing platform.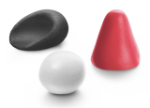 Moulding the future with Sugru
15 January 2021

Queen Mary recently partnered with FormFormForm, an east London-based SME working to develop next-generation mouldable glues.
Projecting the effects of climate change on Ethiopian crops
17 November 2020

In partnership with The Royal Botanic Gardens (Kew) and the University of Greenwich, Queen Mary Professors Richard Nichols and Richard Buggs have launched a new project to understand how local crops in rural Ethiopia might adapt to the growing effects of climate change.