Alumni Angles: A conversation with BBC newsreader, Jane Hill
When: Thursday, February 25, 2021, 6:00 PM - 7:30 PM
Where: Online,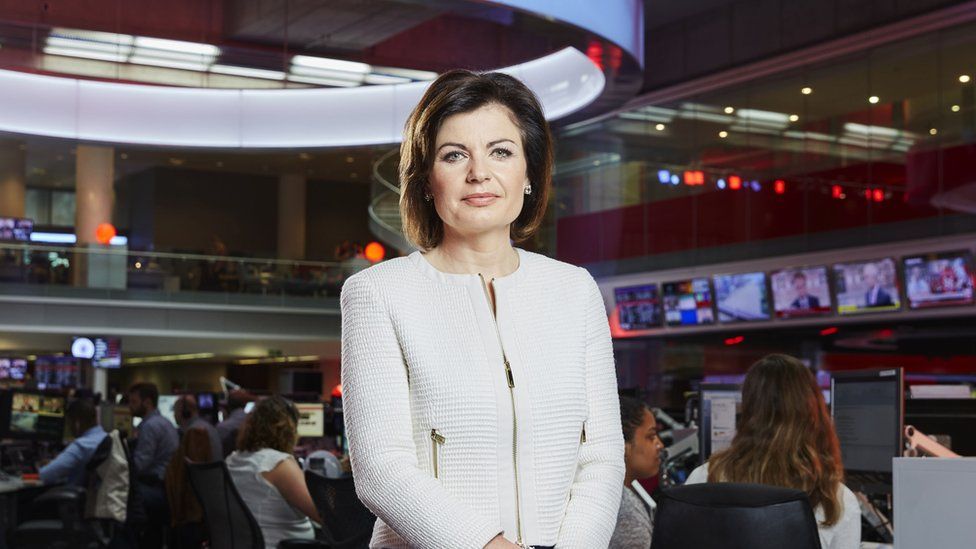 Join us on Thursday 25 February from 6 - 7:30pm for an online conversation between BBC newsreader and Queen Mary alumna, Jane Hill (Politics BA, 1991), Professor Rainbow Murray, Professor of Politics, and Tiana Dinard-Samuel, Queen Mary Students' Union's Vice President Communities.

Jane will reflect on her 25+ year career in broadcast journalism, life at the BBC and the importance of inclusion and role modelling. This event launches our new Alumni Angles engagement series and is being held in celebration of LGBTQ+ History Month.
Meet our guest
Jane Hill presents the BBC News at One on BBC1. She graduated from Queen Mary University of London with a BA in Politics in 1991 and is proud to be an Honorary Fellow. Jane has worked in broadcast journalism for over 25 years during which time she has covered many high profile stories including the terrorist attack at London Bridge; the Grenfell Tower fire; US Presidential elections; Hurricane Katrina in New Orleans, and the disappearance of Madeleine McCann in Portugal. Outside the newsroom, Jane has worked for more than 10 years in the field of equality, diversity and inclusion and is the supporter of several charities including Diversity Role Models, the Albert Kennedy Trust, Parkinson's UK, Cancer Research UK and Breast Cancer Now.

Meet our hosts
Professor Rainbow Murray is Professor of Politics in the School of Politics and International Relations at Queen Mary University of London. She is an expert on gender politics, representation and political institutions, with a particular interest in French and British politics. Her current projects include merit and quality in political representation, political renewal in the French parliament, the representation of minority men in politics and the role of campaign finance in political gender gaps. Professor Murray has provided expert consultancy to bodies such as the European Union, British Council and the Organisation for Security and Cooperation in Europe and commentary to domestic and international media. She was the first Senior Diversity Lead at Queen Mary and is Lead for Equality, Diversity and Inclusion in the Faculty of Humanities and Social Sciences and an LGBTQ+ Role Model.

Tiana Dinard-Samuel is a recent graduate of Queen Mary University of London, having completed a BA in Hispanic Studies and Film Studies, with a year abroad in Buenos Aires, in summer 2020. She has been Vice President Communities for Queen Mary Students' Union since August and focuses on the welfare of Queen Mary's student communities and groups such as BAME, LGBTQ+, women and international. Tiana is committed to creating a campus community where everyone is respected and well represented and she leads on the Students' Union's liberation campaigns, such as LGBTQ+ History Month in February and Black History Month in October to celebrate and inform about our different communities. Read an Alumni Profile with Tiana.

Event information
This event will be held online via Zoom - the webinar link will be emailed to you in advance of the event. If you would like to submit a question for Jane Hill, please note this when registering.