British Council Destination UK - Supporting international learners through coronavirus
When: Friday, June 5, 2020, 2:00 PM - 3:00 PM
Where: Virtual event, hosted online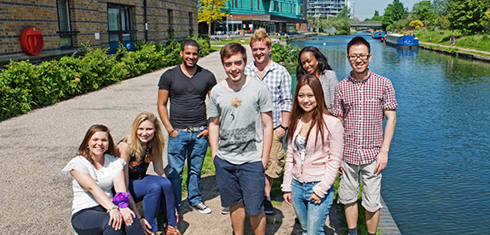 In timescales which we would not have thought possible prior to Covid-19, universities around the world have done remarkable things to prepare for new ways of teaching and learning, and new systems of research and innovation - without compromising quality. In the UK, universities have focused on ensuring that international students' physical and mental health remain the top priority, whilst continuing to deliver access to high quality teaching and learning. Alongside this, the UK government has announced a series of measures to keep the number of transmissions in the UK as low as possible.
At national, institutional, and individual level the UK is pulling together to ensure it remains a first-choice study destination.
Professor Colin Grant, Vice Principal (International) at Queen Mary University of London joins Universities Minister Michelle Donelan on the panel of this British Council event where the Minister will share with global stakeholders the UK's response to the crisis.
Outlining the measures that the UK has taken to support both current and prospective international students studying at the UK's world class institutions. Reiterating the message that the UK has never closed its boarders to international students and continues to welcome them.
Will this be enough to incentivise international students to choose the UK in September 2020 and beyond? How is the UK perceived by our international partner countries and what approaches are they taking to respond to the pandemic? The distinguished international panel representing Nigeria, Germany and Mexico will respond by exploring the short, mid and long-term impact that Covid 19 will have on higher education systems, institutions and students around the world.
The other speakers are:
Christian Müller - Deputy Secretary General at DAAD
Dr Suleiman Ramon-Yusuf

- Deputy Executive Secretary (Academics) of the National Universities Commission, Nigeria
Jaime Escobedo Valdez - Academic Exchange Director at AMEXCID