Dr Carlo Inverardi-Ferri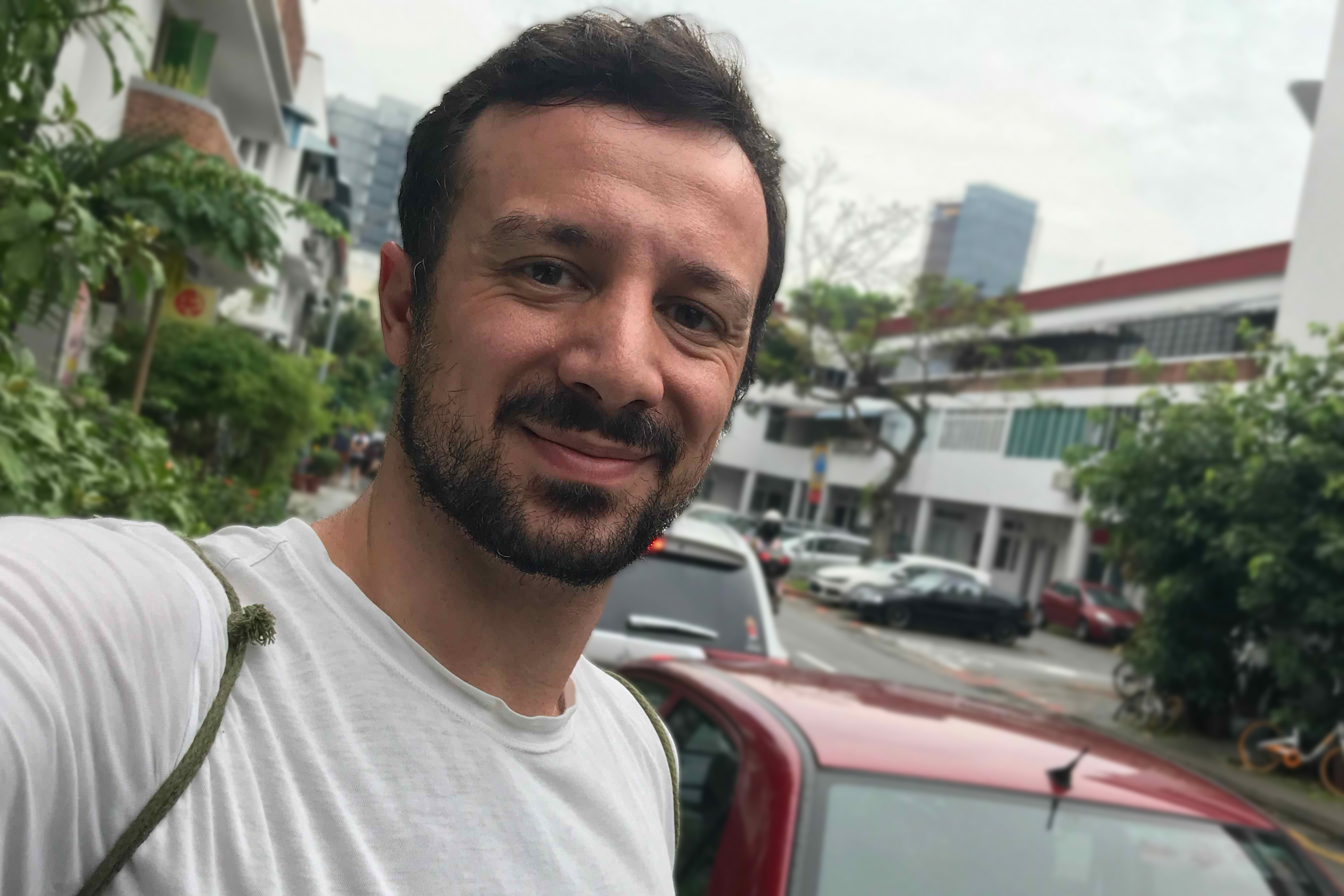 British Academy Postdoctoral Fellow
Email: c.inverardi-ferri@qmul.ac.ukTelephone: +44 (0)20 7882 2745Room Number: Bancroft Building, Room 2.11
Profile
Carlo is a human geographer whose work is situated at the intersection of political ecology and economic geography. His research focuses on understanding the role that globalised systems of production play in the world economy and the accompanying social and ecological issues. This agenda is carried out through research in several theoretical and empirical areas. In recent years Carlo has participated in projects focusing on socio-ecological transformations in East Asia, in particular China. This research also informs his teaching.
Carlo joined the School of Geography in January 2020. He has a Doctorate in Geography and the Environment from the University of Oxford; an MPhil in Social Sciences and a BA in Chinese Studies from Inalco in Paris; and a BA in Digital Humanities from the University of Pisa. Before joining Queen Mary, Carlo worked as a Lecturer at the University of Fribourg and as a Postdoctoral Fellow at the National University of Singapore. He also held visiting fellowships at Peking University, National Taiwan University, and Efeo. In past years his work has been funded by several research schemes, most recently by a British Academy Postdoctoral Fellowship.
Carlo is Early Career Editor of Territory, Politics, Governance.
Key research themes
Ecology and global production

Geographies of waste
His research has been carried out both independently and in collaboration with other scholars and social and environmental activists. His work has appeared in Progress in Human Geography, Transactions of the Institute of British Geographers, Mobilities, Area Development and Policy and the International Encyclopaedia of Human Geography, among other publications.
Key publications
Teaching
Carlo has taught broadly in several areas of human geography, including economic and urban geography, political ecology and environmental geography. His teaching philosophy is motivated by the curiosity in exploring new territories, intellectually and empirically. It is the excitement of engaging with a complex reading, discovering an unknown city or getting in contact with a new informant. Carlo believes that studying and carrying out geographical research is not only a tool but also a privilege that metamorphoses academic work into a life-changing experience, challenging personal assumptions and pushing forward our understanding of the world. In his teaching, he tries to transfer this conviction to students and engage them with academic reading, fieldwork activities, concrete examples from the real world, and a variety of materials such as textbooks, podcasts, newspaper articles, movies, and others. Beyond academia, Carlo has collaborated with educational NGOs to provide local communities with learning opportunities (e.g. the Knowledge Project - Oxford).
Through teaching and supervision Carlo contributes to:
GEG5129 Economic Geographies
GEG6000 Independent Geographical Study
GEG7120 Geographical Thought and Practice
GEG7131 Global Working Lives
Some student comments from past years:
"Carlo is amazing! He is engaging, interactive, and enormously committed. The lectures are interesting, profound." (2019 – Unifr)
"The course is well organised and structured. The lecturer is committed and communicates the content of the course in a very understandable way. Students' opinions are welcome and serve as a basis for discussion." (2019 – Unifr)
"It is an interactive seminar that has many interesting topics that students can explore further if needed/desired. This allows students to study the material rather than chewing it under exam pressure." (2019 – Unifr)
Research
Research Interests:
Carlo's research interests focus on the political ecology of globalised systems of production. His work brings theories of global production into conversation with critical strands of political ecology. In past years his work has contributed to geographical debates on primitive accumulation, urban nomadism, and labour agency. His current research themes include:
Ecology and global production
How do we understand the role of the human body and the place of diseases in the global economy? This research theme engages scholarship on global production networks and extends theoretical perspectives that conceptualise these systems of production in light of their ecological risks and distributional effects. This research attempts to generate new empirical knowledge and contribute to theoretical debates of globalised systems of production, bringing this scholarship into conversation with critical strands of health geography, medical anthropology and political ecology. While economic research usually conceives health hazards and occupational diseases as negative externalities arising from production processes, critical approaches understand the exploitation of the human body as a critical strategy for the accumulation of value under capitalism. Starting from this tension, this research suggests that more attention should be addressed to the life struggles of people participating in GPNs to give an account of the mechanisms that contribute to the creation of economic value in the global economy today.
Geographies of waste
Carlo's enduring interest in the geographies of waste builds upon his doctoral research Invisible Spaces. His sixteen months ethnographic fieldwork among communities of migrant workers in Beijing brought to light value struggles around waste recycling, highlighting the conflicting social interests and uneven power relations at play in this geography. Through the stories of marginal places, the people who inhabited them, and their recurrent evictions, Invisible Spaces gave an account of contemporary processes of primitive accumulation. In so doing, it critically engaged with the work of several political ecologists - in combination with new insights into the politics of recycling and informality - to explore the socio-natural implications of waste. It demonstrated that contrary to commonplace notions of discarded materials as a redundant part of consumption, waste has to be conceptualised as a socio-natural object, in relation to circuits of production (and destruction), to the meanings that consumers attach to commodities, and to the everyday practices that people perform in different socio-natural landscapes.
Publications
Journal articles
Inverardi-Ferri, C. (2021), Towards a cultural political economy of the illicit in Progress in Human Geography. doi:10.1177/03091325211013378.
Inverardi-Ferri C. (2018), The enclosure of 'waste land': Rethinking informality and dispossession in Transactions of the Institute of British Geographers. doi:10.1111/tran.12217.
Inverardi-Ferri C. (2018), Urban nomadism: Everyday mobilities of waste recyclers in Beijing in Mobilities. doi: 10.1080/17450101.2018.1504665.
Inverardi-Ferri Carlo (2017), Variegated geographies of electronic waste: policy mobility, heterogeneity and neoliberalism in Area Development and Policy. doi:10.1080/23792949.2017.1307091.
Tao D., Tong X., Ferri C. (2014), 從"廢品村"看城鄉結合部的灰色空間生產 (The Production of Grey Space of "Waste Villages" at the Rural-Urban Fringe) in Urban Planning International, vol.142 – n.5, p.8-14.
Book chapters
Inverardi-Ferri, C. (2020), Field Systems and Enclosure in A. Kobayashi (Ed.), International Encyclopedia of Human Geography (Second Edition), 91-96. Oxford: Elsevier.
Inverardi-Ferri C. (2018), Sitting Amid a Pile of Jewels: Youth Unemployment and Waste Recycling in China in Tamar M., Sujata M., and McCallum J. (Eds), The Crisis of Global Youth Unemployment. London: Routledge.
Ferri C. (2012), Tianjin in Bost F., Carroué L., Colin S., Girault C., Humain-Lamoure A., Sanmartin O. et Teurtrie D., Images Économiques du Monde 2013. Paris: Armand Colin, p.377-379.
Ferri C. (2010), Introduzione in Nencini D., Visconti F., Menegatti F., Capozzi R. (Eds), L'Architettura Italiana per la Città Cinese, Rome: Gangemi Editore, p.16-17.
Shorter articles
Inverardi-Ferri C. (2017), Commons and the right to the city in contemporary China in Made in China vol. 2, p.38-41
Inverardi-Ferri C. (2016), Rifiuti comuni, recinzione delle terre e dominazione ecologica: Accumulazione da spoliazione e riciclo informale a Pechino in Memorie Geografiche, vol.14, p.333-338.
Media and outreach
Ferri C. (2012), Il Dilemma della Nuova Cina in AffarInternazionali.
Ferri C. (2012), Un Principe Rosso alla Guida della Cina in AffarInternazionali.
Supervision
Carlo welcomes informal enquiries from students wishing to study topics that fall within his research interests in the areas of political ecology and economic geography.
Public Engagement
In recent years Carlo has worked with environmental activists to waste recycling initiatives (e.g. Hongfuyuan pilot project). He participated in conferences and seminars organised by the Zero Waste movement and other environmental actors (e.g. Nature University NGO – Beijing) contributing to public policy debates (e.g. CHEARI EPR annual conference). Also, he has collaborated with educational NGOs to develop and deliver teaching materials to local communities (e.g. the Knowledge Project - Oxford).