Jack Hanlon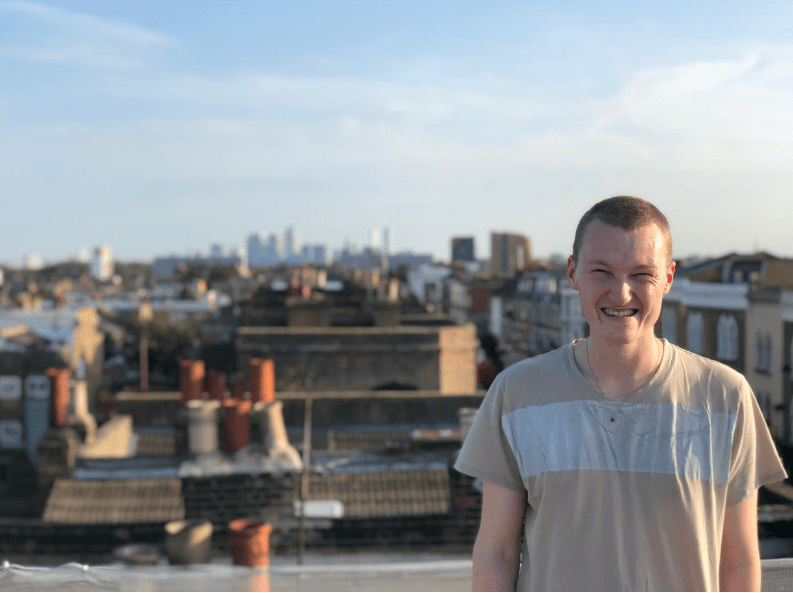 PhD student
Email: j.t.hanlon@qmul.ac.ukWebsite: https://www.jackhanlonphotography.com/
Profile
I am an interdisciplinary researcher interested in urban space and urban memory. Whilst my academic background is in cultural and intellectual history my current research takes a broader methodological approach, encompassing oral history, photographic practice and collaboration with museums.
Research interests: London; memory studies; museum studies; masculinity; food; discourses of migration and diversity; amnesia and forgetting in the contemporary city; photography.
PhD: Meat, masculinity and memory; Smithfield market in the late twentieth century
LAHP/AHRC funded Collaborative Doctoral Award (CDA) Studentship with the Museum of London
Drawing upon archival research, representational analysis and oral history interviews, my project will explore the recent history of Smithfield market. In collaboration with the Museum of London the project will engage wider audiences in the history of Smithfield and ensure that a complex and compelling rendering of its history becomes a sustained part of the new Museum of London, which is to be housed in the currently derelict wing of the market itself.
Through the second half of the twentieth century most of London's historic and wholesale markets were relocated to the urban fringe. This resulted from urban processes of financialisaton and gentrification as well as from broader changes to way we shop, eat and cook. Yet Smithfield – located right on the border of The City's Square Mile – continued to function and is only now on the brink of closure and relocation. One of the most pertinent questions for my project is a seemingly simple one: How has Smithfield held out for so long? What kinds of economic, cultural, political, culinary or social capital have allowed Britain's largest wholesale meat market to continue functioning in a post-industrial urban context defined predominantly by finance capital and the 'creative industries'?
I'm interested in how Smithfield's particularly evocative and visceral nexus of animal flesh, masculinity and latent historical memory might hold the key to understanding its peculiar recent history. As the popularity of its Christmas auction attests, the market has come to trade as much in 'Lost London' nostalgia as it has in meat. It is a place of labour and trade but it is also a site of 'urban memory' (Crinson, 2005). The centrality of masculinity – both to the Smithfield marketplace and to these pervasive cultural memories of London's past – invite a range of questions relating to food, gender and urban space. What can the juncture between the market's nocturnal 'meaty masculinities' and the 'office masculinities' of Farringdon's day-time inhabitants reveal about the changing face of patriarchy? How can the history of Smithfield shed light on enduring cultural associations between meat and masculinity?
Educational Background
BA History, University College London
MA, Modern History, King's College London
Research
Publications
2021 (Forthcoming) - Reading, A., Bjork, J., Hanlon, J., & Jackman, N. 'Remixing Migration: (Dis) Connecting Memory Places through Extended Reality (XR) in Migration Museums', Memory Studies.