Francois van Loggerenberg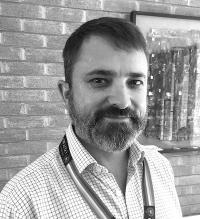 Francois van Loggerenberg has a PhD from London School of Hygiene and Tropical Medicine, having trained as an experimental psychologist in South Africa. He is a chartered Psychologist with nearly 20 years' experience working in Global Health, initially on the behavioural aspects of HIV infection, and more recently on mental health. He has an interest in efficient and effective ways of addressing the mental health treatment gap, especially in the primary care setting or in HIV infection, or for adolescents and young people.
He is a Global Health Research Fellow at the Unit for Social and Community Psychiatry and the Project Manager for the NIHR Global Health Research Group on Developing Psycho-Social Interventions.