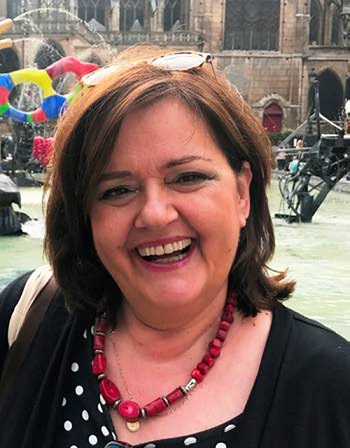 almadzuburkulenovic@yahoo.com
Alma heads the Department of Psychiatry and Medical Psychology of University of Sarajevo Faculty of Medicine and is the Director of Neurology and Psychiatry in the Clinical Center of Sarajevo University. She is an Assistant Professor in the Department of Psychiatry and Medical Psychology of the University of Sarajevo Faculty of Medicine, and in the Masters Program of the International University of Sarajevo.
Alma has extensive experience working on reforming mental health services in Croatia and Bosnia and Herzegovina in collaboration with the University of Illinois in Chicago and the Mental Health Project of the Federal Ministry of Health in Bosnia and Herzegovina. She is a key representative of the Department of Psychiatry in the Chamber of Physicians of the Canton Sarajevo and holds the position of General Secretary at the Association of Psychiatrists and Association for Biological Psychiatry in the Federation of Bosnia and Herzegovina.
Alma has over twenty four years of experience as an attending psychiatrist and in research. She has presented professional and scientific papers at multiple forums nationally and internationally, authored and co-authored textbooks, books and published numerous articles in peer reviewed journals.
Alma held the position of Regional editor of the Croatian Medical Journal for Bosnia & Herzegovina until 2015. She has been Involved as a researcher in two European Framework FP6 projects and is the Prinicipal investigator in three other prominent internationally funded research projects (DAAD, GHR and FP7, Horizon 2020).