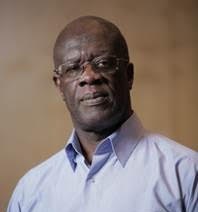 sewankam@infocom.co.ug
Nelson K. Sewankambo is a professor of Internal Medicine at Makerere University, a physician and clinical epidemiologist, a former Dean at Makerere University Medical School, Uganda, and a past Principal Makerere University College of Health Sciences. He is President of Uganda National Academy of Sciences, a Fellow of The World Academy of Sciences (TWAS) and of The African Academy of Sciences (AAS), and external Affiliate of the US National Academy of Medicine.
In the last 21 years he has focused on the advancement of medical education and research capacity development. He is committed to the development of sustainable equitable partnerships.
He leads NURTURE: Research training and mentoring program for career development of junior and mid-level faculty at MakCHS and Principle Investigator (PI) for Training Health Researchers into Vocational Education in East Africa consortium of 7 African institutions and two UK universities. He is founding Principal Investigator in Uganda of the internationally renowned Rakai Health Sciences Program (RHSP). He continues to be an active RHSP researcher/investigator in HIV/AIDS and has contributed to the large volume of scientific publications in peer reviewed journals.
He steered the development of an East African effort that led to an internationally acclaimed institutional brokerage mechanism for linking research to policy and action, 'The REACH Policy Initiative' under the East African Community. He continues to spearhead initiatives for research on knowledge translation to advance the use of evidence based policies and practice in sub-Saharan Africa.
He is currently a PI on the NIHR Global Health Research Group on Developing Psycho-Social Interventions.