Dr Francesca Pesola, MSc PhD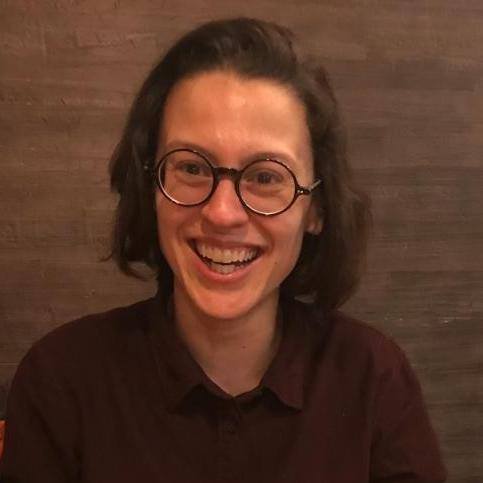 Research Fellow in Statistics
Centre: Centre for Public Health & Policy
Email: f.pesola@qmul.ac.uk
Profile
I am a statistician at the Centre for Public Health and Policy, where I work on several projects on smoking cessation and weight management.
I am a Chartered Statistician with over 10 years of experience working in both academia and the Civil Service and I have published over 40 papers including in top medical journals, such as the New England Journal of Medicine and the Lancet. I also presented my research findings at national and international conferences.
Being active in several medical research areas has enabled me to gain a thorough understanding of a range of statistical and methodological concepts. Over the years, I have acquired extensive experience of designing and analysing data from both individual and cluster randomised controlled trials. I also have extensive experience of analysing large datasets from cancer registries, GP records, national surveys, and data from longitudinal cohort studies.
Alongside my primary role, I am a Deputy Statistics & Methodology Editor for Addiction and Scientific Advisor for the Medito Foundation.
Research
Research Interests:
Medical statistics
Tobacco harm reduction
Weight management
Cancer screening
Time series analysis
Publications
Please click through to see a complete list of Francesca's publications.
Featured publications
Pesola F, Rebolj M, Leeson S, Dunk L, Pickford L, Gjini A, Sasieni P. Introducing human papillomavirus (HPV) primary testing in the age of HPV vaccination: projected impact on colposcopy services in Wales. Bjog. 2021;128(7):1226-35. doi:10.1002/ijc.33900
Offman, J, Pesola, F, Fitzgerald, RC, Hamilton, W, & Sasieni, P. Impact of Barrett oesophagus diagnoses and endoscopies on oesophageal cancer survival in the UK: A cohort study. Cancer Medicine (2021). doi:10.1002/cam4.4484
Hajek P, Przulj D, Pesola F, McRobbie H, Peerbux S, Phillips-Waller A, et al. A randomised controlled trial of the 5:2 diet. PLoS One. 2021;16(11):e0258853. doi:10.1371/journal.pone.0258853
Pesola F, Eloranta S, Martling A, Saraste D, Smedby KE. Family history of colorectal cancer and survival: a Swedish population-based study. J Intern Med. 2020;287(6):723-33. doi:10.1111/joim.13036
Hajek P, Phillips-Waller A, Przulj D, Pesola F, Myers Smith K, Bisal N, et al. A Randomized Trial of E-Cigarettes versus Nicotine-Replacement Therapy. N Engl J Med. 2019;380(7):629-37. doi:10.1056/NEJMoa1808779