Queen Mary is one of the UK's leading global universities, highly rated for our teaching, research and innovation.
With one of the largest residential campuses in London, our students can also enjoy the friendliness, security and support of a close-knit community while getting the most out of living in the capital.
Set alongside the historic Regent's Canal, our self-contained, residential campus is one of the largest in the capital
Our graduates go on to start successful international businesses and bring about social change, and we help them to get there.
Find out more about tuition fees, student loans and how Queen Mary can give you financial guidance and support.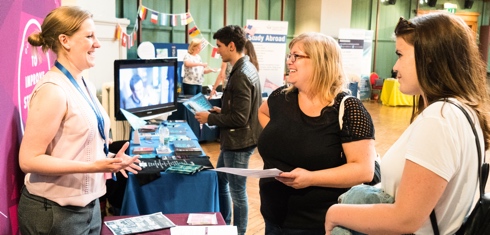 Our Open Days help you to find out what life at Queen Mary is really like and where our degrees can take you in the future.
Want to know what it's really like to study at Queen Mary? Chat to our students online to find out more about life at QMUL.
The work of our students and staff moves the world forward, impacting lives and societies locally, nationally and globally.
Our students get to experience life in one of the most vibrant, diverse and exhilarating cities in the world.
Access Agreement
Our Access Agreement sets out our commitment to widening participation, and includes the measures we have put in place around outreach work and support for students from widening participation backgrounds. Access agreements are approved by the Director of Fair Access. Copies of the current and previous QMUL Access Agreements can be found on the Widening Participation webpage or the Office for Fair Access webpage.