The QMUL Film Practice Research Fellowship Scheme supports early and mid-career filmmakers by making available valuable production resources and studio spaces, along with peer support, mentoring and guidance. The scheme is run by invitation and includes practitioners working in documentary, artists' moving image, fiction production, screenwriting and other areas involving moving image. The Dept is particularly keen to work with research practices in line with the aims and ambitions of the Centre for Film & Ethics. Research fellows typically work with the Film Dept and its community of students for 1-3 years, and in return for access to resources are encouraged to hold work-in-progress talks and events, and to provide professional development for students assisting on projects.
In the pilot year of the scheme (2017), the first research fellow to join the Department was Canadian filmmaker and ACME artist-in-residence Daniel Cockburn, who has been developing a new body of film essays and expanded cinema lecture performances. Starting January 2019 we have three new film practice fellows joining: Filmmakers Nse Asuquo, Sebastian Buerkner and Hazel Falck.
----------------------------------------------------------------------------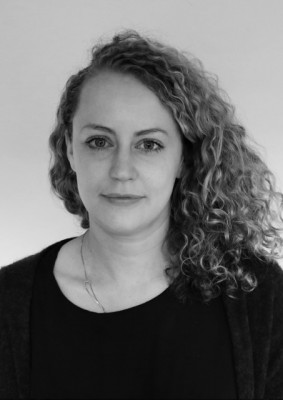 Hazel Falck joins the scheme with her first self-directed independent documentary project. Hazel has worked previously as a Producer in the UK, US and east Africa, specialising in filmmaking and storytelling in connection to programmatic work, social impact and educational projects.
Wax + Gold researches migration between the Amhara region of Ethiopia and the Gulf states, focusing on women's thought processes around leaving and their experiences returning to Ethiopia. A documentary film gathers the contexts and questions of women considering migrating, sharing and combining them with answers, advice and lived experience of returnees. The film is being developed in collaboration with six locally-founded community organisations in the region who specialise in working on this issue, and should help open space for discussion, questioning, and reflection. The project aims to explore how a film can stay non-partisan and true whilst also having a dedicated purpose that genuinely, positively contributes to or impacts the issue it is documenting.
Before shooting, Hazel worked as an Impact Producer for Doc Society, which greatly informed her work with partners and refining of purpose in developing this project. Before that she spent two years coordinating Doc Society's education programme, Doc Academy, which focuses on using documentary film as a stimulus for debate and critical thinking among students in secondary schools across the UK and US.
-----------------------------------------------------------------------------
Sebastian Buerkner currently investigates experimental capturing techniques for stereoscopic film. Novel visual thresholds can be achieved when supplying each eye with mismatching footage that is simultaneously different and similar.Instead of using the spatial separation between the two cameras he creates 3D disparity or parallax through disrupting of the continuity of time and narration. Sebastian Buerkners work is shown widely internationally in exhibitions and festivals. His first stereoscopic film "The Chimera of M." won several awards including the Tiger Award for at the International Film Festival Rotterdam, and was also was shortlisted for the European Film Awards. Solo shows include Kunsthaus Nuremberg, Germany; Tramway, Glasgow; Sketch, London; The Showroom Gallery, London; Whitechapel Project Space; London and LUX at Lounge Gallery, London; Art on the Underground, Screen at Canary Wharf, London.
-----------------------------------------------------------------------------
Daniel Cockburn's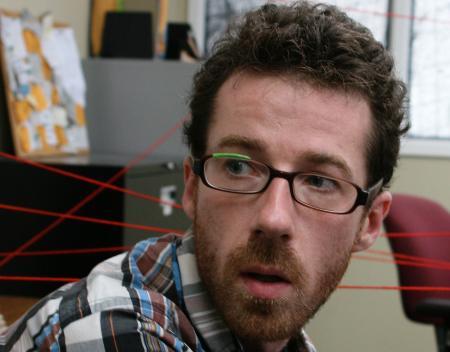 short films have been the subject of an internationally touring retrospective, his feature film script The Engineers received the TIFF Telefilm Canada Pitch This! prize, and his feature You Are Here (2010) played Locarno, Toronto, Rotterdam, and 40+ other festivals. Called "a major discovery" by the director of the Locarno Film Festival, You Are Here won the Jay Scott Award from the Toronto Film Critics Association and the top prize at the European Media Art Festival, for "trend-setting media art". It has been compared to the work of Charlie Kaufman, Jorge Luis Borges, and Philip K. Dick. Cockburn has taken part in numerous residencies, including the DAAD Artists-in-Berlin filmmaker residency, and has been Guest Professor at HBK Hochschule für Bildende Künste in Braunschweig, Germany. In 2015 he was a resident artist at IMPAKT (Utrecht) as part of the European Media Artists in Residence Exchange (EMARE), and he has presented his live performances All The Mistakes I've Made, parts 1 and 2 internationally. He is currently based in London.