Tashi Petter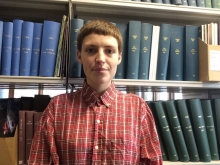 Research - PhD
Email: t.petter@qmul.ac.uk
Profile
My research explores the pioneering yet largely forgotten animator Lotte Reiniger with a focus on her interwar silhouette films, her engagement with folk modernism and her experience as an artist in exile. In 1935, the itinerant animator left Berlin and settled temporarily in London as an émigré filmmaker, exhibiting artist and lecturer until her deportation as an 'enemy alien' in 1939. Rediscovering these early years in England - a largely neglected aspect of her career and corpus - my thesis recognises Reiniger's celebrated status in British interwar film culture, evidenced by her commissioned work for John Grierson's GPO film unit and connections to the London Film Society. Investigating Reiniger's use of folklore and fairy tale in her commissioned and non-commercial shorts, I interpret her hand-made silhouette animations as a form of folk modernism, a term which accounts for the inherent contradictions associated with Reiniger's filmmaking - a fusion of traditional handicraft and the infant medium of reproducible film. As well as my thesis, my research will be disseminated in two forthcoming chapters, due for publication in late 2018.
A graduate of English Literature from the University of Bristol, my MA thesis at UCL then focused on Reiniger's 'film-ballet' animations, drawing on extensive archival research. Committed to public forms of scholarship, I enjoy curating screenings of Reiniger's lesser-known films using 16/35mm prints where possible and reconstructing film programmes from the 1930s. My wider interests include interwar film culture, women's history and twentieth-century women artists. I also work freelance as a curatorial research assistant at the UCL Art Museum.
I co-convene the QMUL postgraduate film forum, PostProduction.
For more information about my research please see my Academia.edu page.
Research