Centre for Film and Ethics Salon
Published: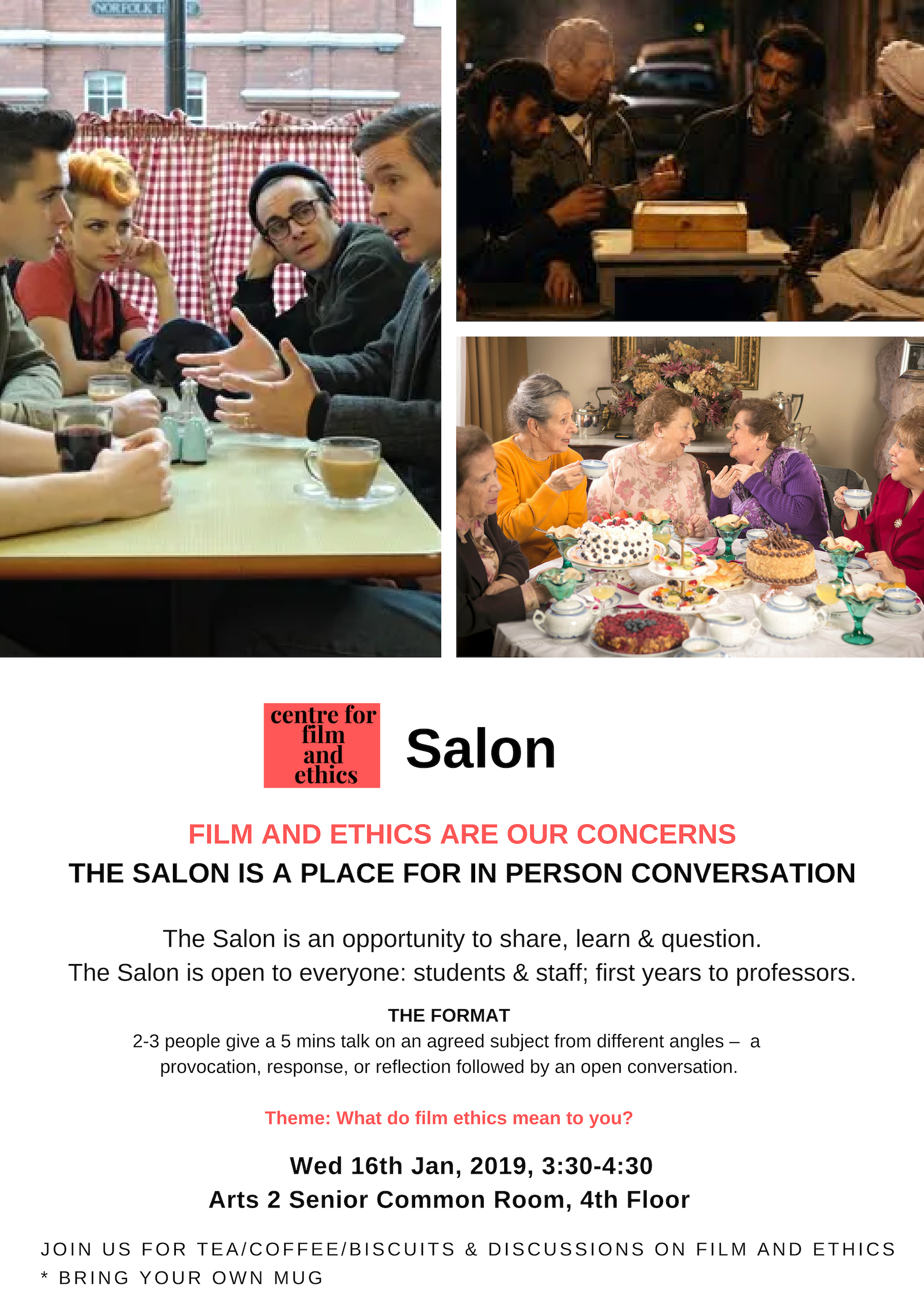 Centre for Film & Ethics Salon
FILM AND ETHICS ARE OUR CONCERNS

THE SALON IS A PLACE FOR IN PERSON CONVERSATION
The Salon is an opportunity to share, learn & question.
The Salon is open to everyone: students & staff; first years to professors.
THE FORMAT
2-3 people give a 5 mins talk on an agreed subject from different angles – a provocation, response, or reflection followed by an open conversation.

Theme: What do film ethics mean to you?

Wed 16th Jan, 2019, 3:30-4:30 - Arts 2 Senior Common Room, 4th Floor
Join us for tea/coffee/biscuits & discussions on film and ethics
* BRING YOUR OWN MUG