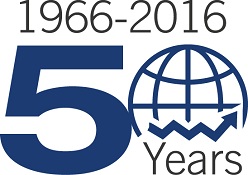 As part of our 50th Anniversary year we are delighted to announce our Economics Festival 2016!
The Economics Festival is a celebration of the subject designed for teachers and year 12 school groups. The one day event will include dedicated sessions for teachers and students, including short lectures, interactive activities, competitions and games. It is the ideal opportunity for teachers to rediscover their passion for the subject, while students experience first-hand what it's like to study economics and finance at university.
Date: 21 June 2016
Time: 9:30 – 15:00
Location: Arts 2 Building, Queen Mary University of London, Mile End Rd, E1 4NS
View full schedule for our Economics Festival 2016 [PDF 369KB].
Student Competition – Brexit: Should we stay or should we go?
The aim of the competition is to provide students with an opportunity to apply their knowledge and understanding of economics to a real world issue and to present their findings in an analytical, professional and informative way in front of an audience. The competition is open to year 12 students who are participating in the Economics Festival working in small groups.
Download competition [PDF 581KB].
*Please note, due to popular demand student spaces are limited to 10 per school.