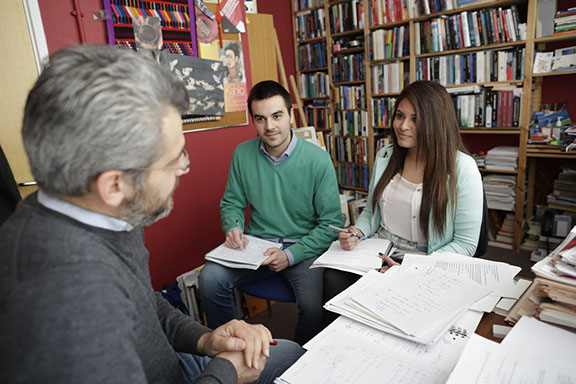 Please email Senior Tutor, Yioryos Makedonis, your questions to y.makedonis@qmul.ac.uk
We will then publish all answers here...
Question: Hi! I am a student who would be attending my Semester A from India how will my teaching for Semester A take place?
Answer: Welcome to School of Economics and Finance, Semester A will include pre-recorded Lectures and Live (and recorded) Tutorials.
Question: Are optional modules and elective module same?
Answer: Elective modules are the module you need to choose for your programme and they hold credit value for your academic degree, whereas Optional modules are a set of practical elements to enhance your skills and knowledge and holds no credit value towards your degree but they assist you to improve your employability prospects.
Question: Is it compulsory to attend the pre-sessional course?
Answer: The Pre-sessional course is optional and is a refresher course to ensure smooth transition and fill in the learning gaps if any before you start your main programme. We shall be providing you with a self-assessing quiz , which would help you decide whether or not you should attend the course.
Question: Can you tell me more about access to the Bloomberg Terminals on offer?
Answer: Since the beginning of March School of Economics & Finance provided to all its MSc students removed access to the Bloomberg terminals. Via a personal login account, and a pre-boked slot, students were able, during this dedicated/prebooked time, to also access the Bloomberg Market Concept - a library of e-learning courses that provides an introduction to the financial markets.
Bloomberg terminals
https://www.bloomberg.com/professional/solution/bloomberg-terminal/
Bloomberg Market Concept (BMC) web portal: