Workshop on the

Reliquiae Baxterianae

Project
Wednesday 10 September 2014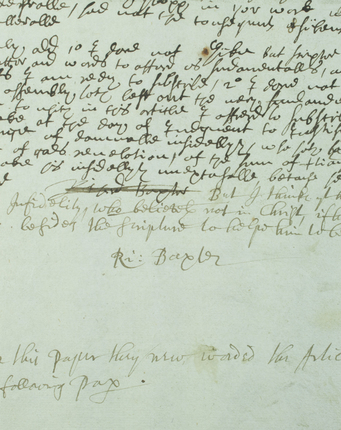 Following the presentation on the project to edit Richard Baxter's Reliquiae Baxterianae given at the 2008 workshop on Baxter organised by Dr Alison Searle and the 2011 lecture on 'Richard Baxter, John Owen and the Reliquiae Baxterianae' delivered by Dr Tim Cooper to mark the public launch of this AHRC-funded project, at this workshop the editors will outline the shape of the edition's current draft and their developing understanding of the process of the text's composition and its publication in 1696. A draft of the full edition has now been completed. They will seek the advice and suggestions of participants on unresolved and outstanding questions, and will invite comments and queries on editorial and other issues that have arisen in the course of the work.
Programme:
10.00: Welcome
Neil Keeble
10.05: The chronology of the composition of the Reliquiae
Neil Keeble, Professor Emeritus of English, University of Stirling, and Reliquiae editor
10.30: The material evidence: paper and ink
Jane Giscombe, Conservator, Dr Williams's Library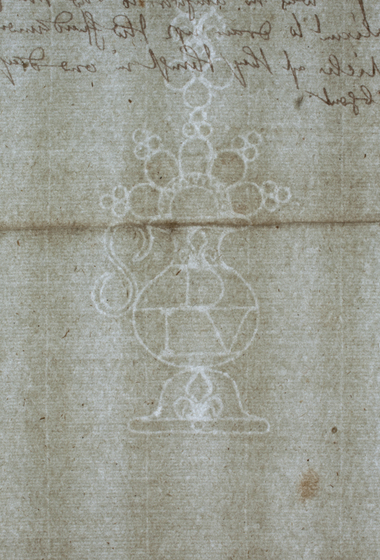 11.15: coffee
11.30: Representing the manuscript record: editorial issues
Tom Charlton, AHRC Post-doctoral Research Fellow and Reliquiae editor
1.00: lunch
1.30: The Reliquiae as historical record
John Coffey, Professor of History, University of Leicester, and Reliquiae editor
2.30: The Reliquiae's themes and preoccupations
Tim Cooper, Senior Lecturer in Church History, University of Otago, and Reliquiae editor
3.30: The Baxter Correspondence project
Johanna Harris, Lecturer in Renaissance Literature, University of Exeter, with Alison Searle general editor of the correspondence
4.00: close and tea.
Image 1: Baxter's autograph, courtesy of the Trustees of Dr Williams's Library
Image 2: Baxter's watermark, courtesy of the Trustees of Dr Williams's Library