Adriana Disman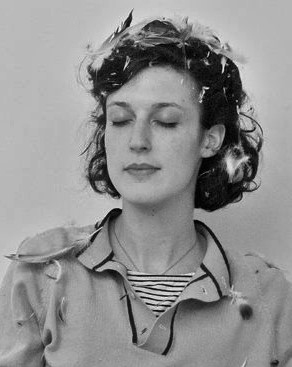 Self-wounding in performance art
Email: a.a.disman@qmul.ac.ukWebsite: http://www.adrianadisman.com
Profile
I am a performance art maker, thinker, and writer.
Since 2010, my solo performance art works have been presented in numerous festivals and galleries across Canada, the United States, Europe, and India.
My academic research takes interest in the social and political networks surrounding performance art. I've previously researched the ethics of documentation in participatory performance art (Canadian Theatre Review), the role of the curator in self-wounding performance art (Theatre Research in Canada), the works of claude wittmann (Caught in The Act Again, Anthology), and of Deirdre Logue (Beyond Her Usual Limits, Monograph). For the latter text, I was awarded the OAAG Art Writing Award 2018. I've also written creative performance related texts for Something Other, ICE HOLE Live Art Journal, and No More Potlucks.
All of my work is invested in seeking ways other than (ongoing) colonial projects and neoliberal capitalism. I write theory in order to make apparent asymmetrical power relations (often focusing on constructs of race, gender, sexuality, and neurodivergence) and in order to make thinkable new worlds.
Research
Supervision
Dominic Johnson, Martin O'Brien