People's Palace Projects
People's Palace Projects (PPP) is an independent arts charity founded in 1996 that advances the practice and understanding of art for social justice.
The School of English and Drama continues to enjoy supporting the work of PPP in its ongoing mission to explore how people transform their world through creativity and the arts. PPP works on UK and international projects, and maintains a specific focus on strengthening cultural links between the UK and Brazil.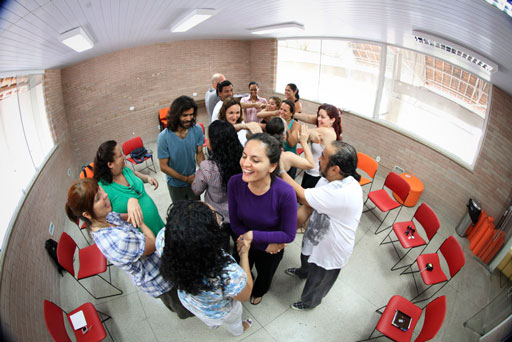 The founder and artistic director of People's Palace Projects is Professor of Drama and Performance, Paul Heritage.
For more information about PPP, see the People's Palace Projects site or follow @PPPQMUL on Twitter