London Bound: Being Human Festival Hubs announced
As Queen Mary University of London is announced as one of only six Being Human hubs across the country, Katherine McAlpine, Public Engagement Officer, shares some of the highlights of the London Bound programme for Being Human Festival.
9 July 2018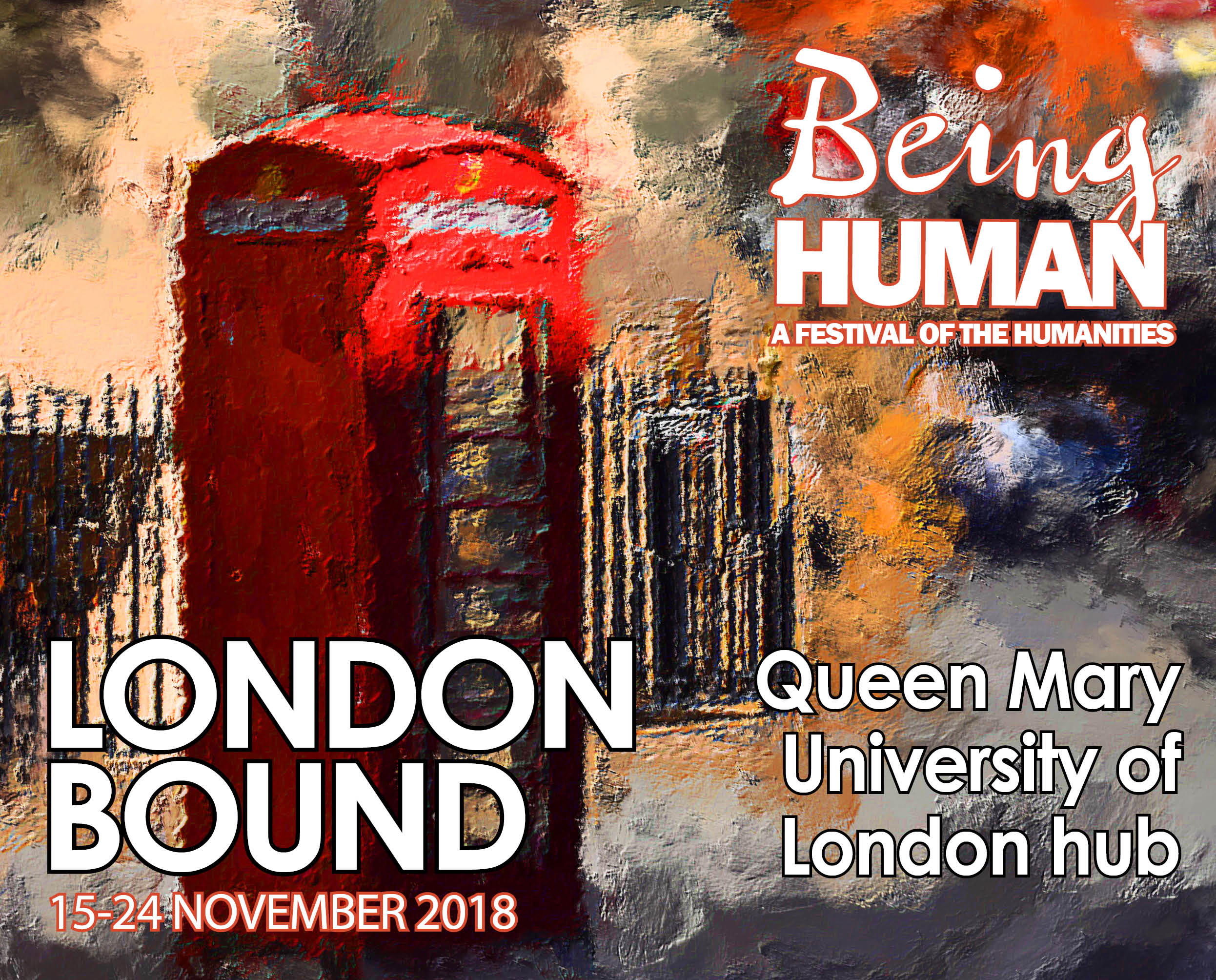 November is the odd one out of Autumn months. September has that autumnal back-to-school feeling of promise, October has all the fun of dressing up for Halloween, and December, of course, has Christmas. So thank goodness then for Being Human Festival, slap bang in the middle of the month to give us something to look forward to in that awkward month in-between Halloween and Christmas party season.
The annual Festival of Humanities is a national forum for public engagement with humanities research. The festival highlights the ways in which the humanities can inspire and enrich our everyday lives, help us to understand ourselves, our relationships with others, and the challenges we face in a changing world. The Centre for Public Engagement are proud to have supported activities for the Festival for the past two years (Check out Anna Kemp and Nadia Valman's activities from Being Human 2017). But this year is special, as we've been named as one of only six Festival Hubs around the country, and the only one in London outside the School of Advanced Study, University of London, which leads the Festival in partnership with the Arts & Humanities Research Council and the British Academy.
Whether they started their lives here or ended up here, over 8 million people call London 'Home'. For our 'London Bound' programme, Queen Mary researchers are taking over a series of London venues to explore the beginning and endings of this place that is home to so many varied perspectives. Through audio-visual workshops, tea tasting, walking tours and creative workshops, Queen Mary University of London researchers will explore the many facets of London's identity, and the people who make up this great city.
Activities will cover current Queen Mary research topics as diverse as London itself, from the role of housing cooperatives in the past and future of social housing in the UK, to research on motherhood and academia. Families can uncover (almost literally!) the early human occupation of London through a mock excavations, and for teenagers raised with more than one culture, country or language, there is a creative writing workshop exploring how they might explore, voice and construct their cultural identity. Local residents and London history lovers will love walking tours exploring Ghosts of the East End and Tea's London journey, as well as the self-guided medical history trail taking into account Royal London Hospital, Mile End Hospital and everything in between, so there really is something for everyone.
Being Human Festival takes place 15 to 24 November. Sign up to the CPE Mailing List to stay up to date with news.