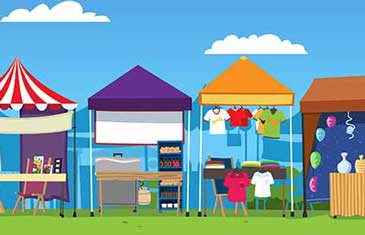 Vision
Building on the history of our founding as The People's Palace and current excellent practice in engaging a wide and diverse range of people with Queen Mary University of London research, buildings and staff, Queen Mary will establish itself as a leader in the field of HE Public Engagement.
As part of this, the Centre for Public Engagement aims to fully embed Public Engagement across the full range of Queen Mary University of London's activities, ensuring a transformative change in the ways in which we work with, listen to, and consult with our communities.
Strategy
From working with policy makers to patient participation, from performance art to engaging with local business, the breadth of engagement activity at Queen Mary means that a working strategy to guide how we support and grow public engagement is important to staff and students across the institution.
For updates on the new public engagement strategy you can subscribe to the Centre for Public Engagement's newsletter. In the meantime you may wish to read our previous strategy document [PDF 512KB] which includes case studies of some of our many activities, as well as case studies of individual Queen Mary staff members who see public engagement as part of their working lives.
Queen Mary University of London Strategy 2014 - The Next Five Years
The college strategy for 2014 and beyond recognises our commitment to public engagement in Strategic Aim 5: "to achieve maximum impact from our academic work through public engagement and partnerships with businesses, government, charities, cultural organisations, and others in the wider community".
Building on the enhanced academic stature of QMUL and the opportunities provided by our London location, we will harness the skills and energy of our students and staff to develop further our engagement with the public to disseminate and enhance our research.
QMUL Strategy 2014 - the next five years [PDF 1,719KB]
Other QMUL policies and strategies relevant to public engagement
Several other documents which may be relevant to public engagement can be found on QMUL's Policy Zone, including:
Learning, Teaching and Assessment Strategy [PDF 265KB]
Timetabling and Room Bookings Policy
Travel and Expenses Policy (all CPE grants must adhere to these guidelines, which include hospitality - catering for events etc.)
Widening Participation Strategic Assessment 2009-12 [DOC 199KB]