World Leading LLM Programmes
Looking to find out more?
Our variety of online discovery events offer you the opportunity to learn more about studying your LLM at Queen Mary.
Find out all you need to know about studying at Queen Mary with one of our distinguished academics. You'll hear about the range of LLM programmes we have on offer, entry requirements, accommodation and much more. You will have an opportunity to ask questions to members of the CCLS team.
Meet members of our alumni network and hear of their experience after they've completed their LLM at Queen Mary. You will also hear how we support your professional development during your time with us.
Experience a taster of what your learning experience could be like with one of our experienced lecturers.
Meet a panel of our current students, ask questions and hear of their experience right now as a LLM student of Queen Mary.
We're proud to be a research centre of excellence at Queen Mary making a real difference in the world. Hear about our academic's research as we put them in the hotseat to see what inspires them and why their research is so important.
If you're interested in studying one of our programmes in Paris, join this event to find out more about out programmes and all you need to know about moving to Paris to study.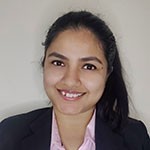 I think I had my heart set on Queen Mary University of London from the very beginning. I went through the University prospectus and I couldn't believe the number of courses that were available. We all know the field in which we want to specialise in. But to find a wide range of specifities within that field is something that I will always appreciate about Queen Mary. Keeping aside the programs, the classes were very well conducted and included a lot of practical discussions which were not only engaging but also, intellectually stimulating.

— Auroshikha Deka, LLM in Commercial and Corporate Law, 2019