World Leading LLM Programmes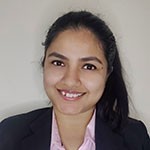 I think I had my heart set on Queen Mary University of London from the very beginning. I went through the University prospectus and I couldn't believe the number of courses that were available. We all know the field in which we want to specialise in. But to find a wide range of specifities within that field is something that I will always appreciate about Queen Mary. Keeping aside the programs, the classes were very well conducted and included a lot of practical discussions which were not only engaging but also, intellectually stimulating.

— Auroshikha Deka, LLM in Commercial and Corporate Law, 2019
The School of Law has as its central focus the role of law and its institutions in contemporary international society. It is divided into two organisational units, the Department of Law and the Centre for Commercial Law Studies. The School of Law offers over 20 different LLM specialisations, as well as a general LLM programme. Students can choose LLM modules from across multiple specialisations, mixing commercial and non-commercial studies, enabling you to create an LLM experience tailored towards your career ambitions. We also offer the most diverse commercial LLM programme of its type in Europe with institutes that are world leaders in their field such as Arbitration, Intellectual Property, Banking & Finance and more. Whichever programme you decide to follow, you will be dealing with complex issues systematically and creatively. The School of Law was recently ranked 30th in the World.
Webinar recording
Study a specialist LLM at Queen Mary
April 2021
This webinar highlighted the 22 specialist postgraduate Law pathways taught at Queen Mary.
The focus of the webinar included module information and study options for prospective students. Profiles of academic staff, including guest lecturers from Industry and alumni highlights via India and Peru.