Science and Engineering
The world-class virtual and physical research infrastructure at Queen Mary supports our researchers to create partnerships across the University and internationally to advance science and innovation.
Our distinctive, curiosity-driven research is recognised all over the world and in the most recent Research Excellence Framework (REF2014) 90 per cent of science and engineering research output was rated as internationally excellent or world-leading.
Queen Mary has a distinguished tradition in science and engineering, and was one of the first UK universities to establish engineering, computer science, chemistry, and materials departments.
We aim to attract research talent from all corners of the globe and support our researchers at every stage of their careers. Our annual research income of over £40 includes grants from multiple national and international sources and we aim to increase this in future years.
Impact
Entrepreneurship, innovation and engagement are an embedded part of our research culture. We encourage our staff and students to explore the commercial potential of their work and seek to maximise impact on our society through tight interactions between academics and Industry, governments and non-governmental organizations.
Whilst the impact of our research can be immediate, it can also take decades to be nurtured. At Queen Mary we understand the dedication required for the true value of our impacts to be revealed. From commercialisation to policy change, the Faculty of Science and Engineering supports the development of ethical and sustainable impacts.
PhD Studentships
The Faculty hosts over 800 doctoral research students supervised by more than 300 academic research staff, and with access to world-leading facilities. Our students are well supported by the Queen Mary Doctoral College who manage our partnerships and doctoral training programs.
We have significant international partnerships offering joint-funded scholarships including with the China Scholarship Council, and Conacyt, Mexico.
We host multiple UK Research and Innovation (UKRI) funded Centres for Doctoral Training and Doctoral Training Partnerships in areas such as AI in Music, Intelligent Games and Game Intelligence and Data-Intensive Science in Particle Physics and Astronomy.
To encourage individuals from industry and non-academic backgrounds into research we established our Centre for Doctoral Training in Data-Centric Engineering. This programme offers a portfolio-based Professional Doctorate (EngD) in applied research delivered in close collaboration with industry partners including IBM, DeepMind and QinetiQ.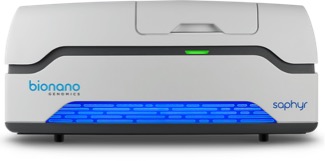 Genomics facility
We provide expertise and services in the isolation, manipulation and analysis of ultra-high molecular weight (uHMW) DNA that range from 150kb to over 2Mb. We have expertise in working with a wide range of tissue types from diverse organisms, from trees and insects to bacteria and mammals.

Our equipment includes:
Bionano Saphyr genome mapping system
Oxford Nanopore PromethION sequencer
Mosquito HV nanolitre liquid handler
Agilent Tapestation and Bioanalyser
Blue Pippin Fractionator and Covaris Ultrasonicator
Antenna lab
We have built an extensive antenna test range and electromagnetic characterisation facility, which now virtually covers the whole RF to THz frequency bands, from 700 MHz to 325 GHz. In addition to this, time domain spectrometry at THz frequencies, between 0.1 to 3 THz, is also available.
Our equipment includes:
Microwave Compact Antenna Test Range (CATR)
Millimetre-wave CATR
EMC screened anechoic chamber
General purpose anechoic chamber
NSI planar near-field beam pattern scanner
Particle physics research facilities
The Particle Physics Research Centre has also several tools at its disposal for detector R&D, as well as computing facilities for data analysis, and video-conferencing capabilities.

Our equipment includes:
Clean room for semiconductor detector testing
Clean Room (ISO 7, Class 10000)
Alessi Probe Station
QCT Quantum GL 6105 and OGP Flash 200 Coordinate Measuring Machines
3D Printer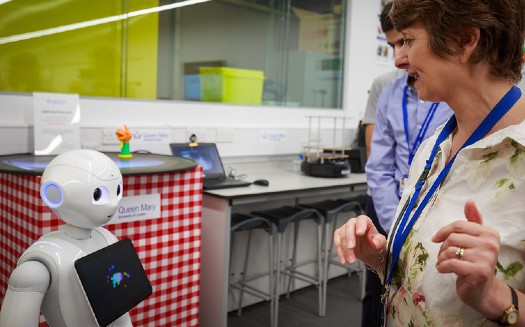 Centre for Advanced Robotics at Queen Mary (ARQ)
The laboratory of the Centre for Advanced Robotics (ARQ) is equipped with:
Robotics-arms
Mobile platforms
Mechatronic and control systems
Swarm robots
Human-like robotic systems
Virtual reality and haptic interfaces
Human motion tracking system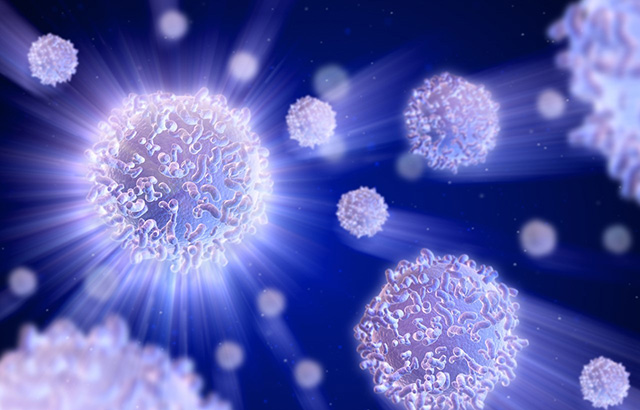 Organ-on-a-chip and mechanobiology facility
The cell and tissue engineering laboratories provide extensive facilities for tissue engineering, mechanobiology and biomechanics research and teaching.
The facilities include:
Five dedicated cell culture laboratories
Molecular biology facility
General purpose and biochemistry laboratories
Machines for mechanical testing of biological tissues or implantable materials
Equipment for a wide range of biochemical/cell biology analysis