Faculty of Medicine and Dentistry
We aim to achieve the highest standards in research and to make a real impact on health-related problems for the benefit of local and global populations.
Our internationally recognised research transforms the lives of people around the world – and is grounded in our local community. We solve global medical problems and improve the health of millions.
Explore our Faculty
Institutes and research centres
Our research is world famous. From the laboratory bench to public health initiatives, we're at the forefront of innovation in medical research, finding solutions to some of the world's greatest health challenges.
Visit the Barts and the London School of Medicine and Dentistry webpage for more information about the faculty
Multidisciplinary collaborations
Our multidisciplinary approach is fundamental to this. Many of our internationally recognised projects are the result of collaborations between our distinguished institutes and talented researchers across Queen Mary.

We capitalise on our strengths - for example in genomics, functional genomics and post-genomic phenotyping - and harness knowledge and scholarships for creation and innovation in cancer, cardiovascular, inflammation and trauma and population health.
Prestigious funding
The importance of our work is also recognised in our research income: we attract significant funding from key institutions, such as Cancer Research UK and National Institute for Health Research, the largest national clinical research funder in Europe.
QS World University Rankings (2020)
In the latest QS World University Rankings, Dentistry was ranked first and Medicine was ranked fourth in the world, for most highly cited medical research.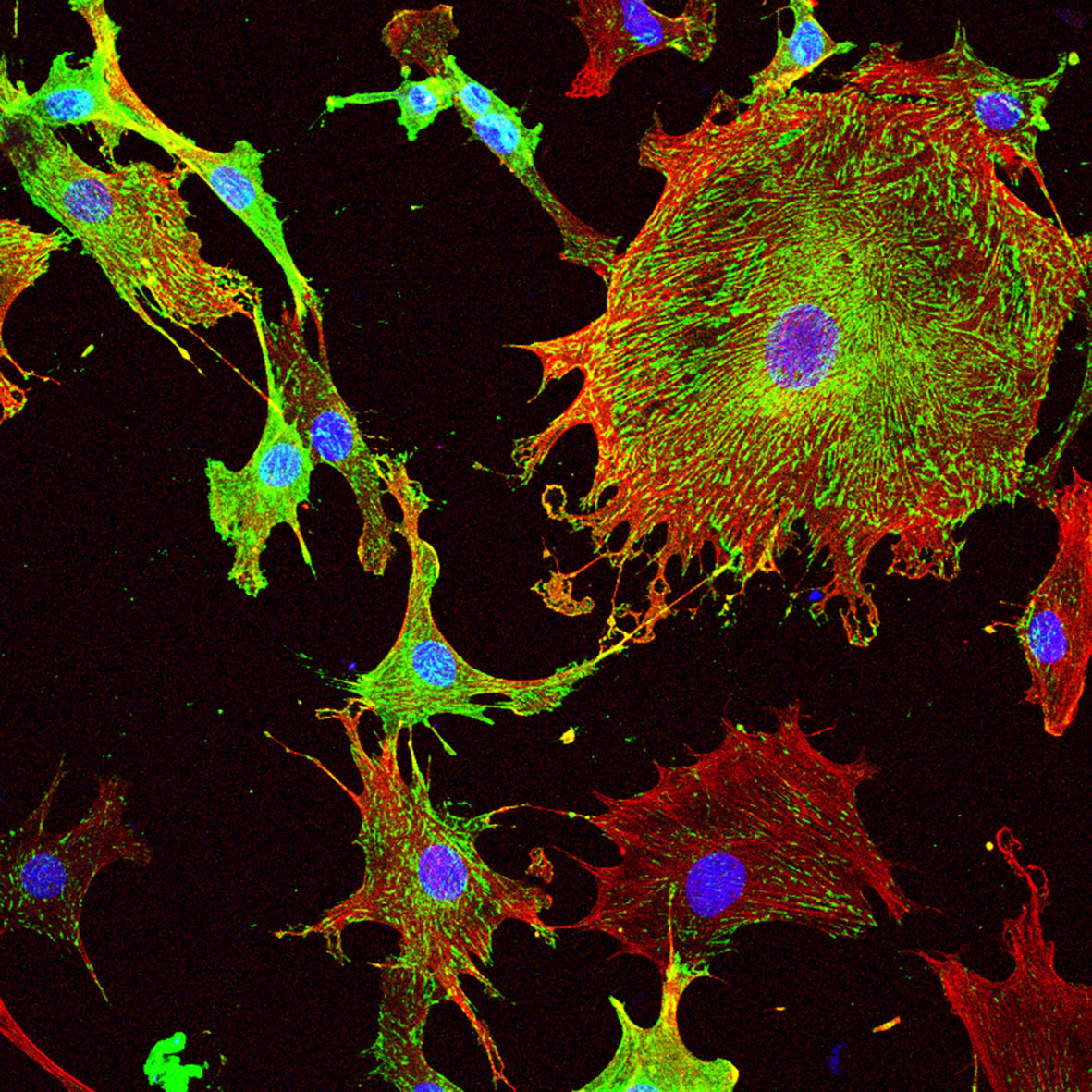 AMIS
Queen Mary's AMIS (Advanced Molecular Imaging Services) unites our dedicated facilities across the Schools of Medicine and Dentistry, Biological and Chemical Sciences, and Science and Engineering. Our highly experienced core facility staff support multi-disciplinary users in cutting-edge research, positioning AMIS as a leading imaging centre in the UK and the world.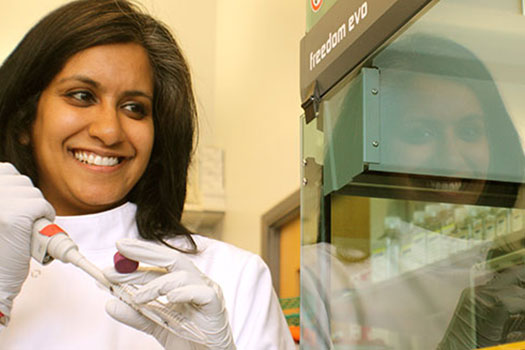 Barts and The London Genome Centre
We work with academic (both with and without Queen Mary affiliation) and corporate partners, on a not-for-profit basis, to achieve their genomics research goals. We provide specialist services in a range of areas such as single cell genomics, RNA sequencing, DNA methylation profiling and targeted DNA sequencing.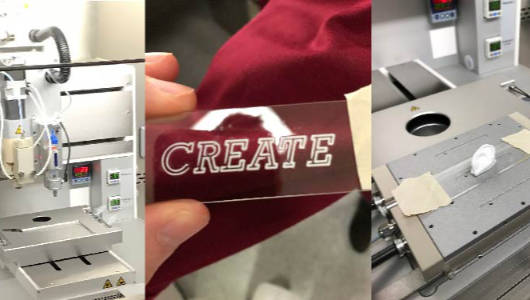 CREATE Lab
The CRoss-InstitutE Advanced Tissue Engineering (CREATE) Lab is an advanced biofabrication facility that supports the development of next-generation in vitro models of human tissues and diseases. The Lab houses state-of-the-art equipment for 3D bioprinting, microfabrication, and device analysis and is available to Queen Mary researchers and external partners.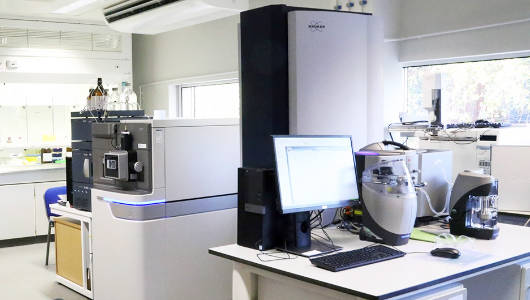 CRUK Barts Centre Mass Spectrometry Facility
The CRUK Barts Centre Mass Spectrometry Facility provides proteomics and metabolomics flux analysis using state-of-the-art instruments and sample preparation methods. The service supports research projects by providing help with experimental design, sample preparation and data analysis.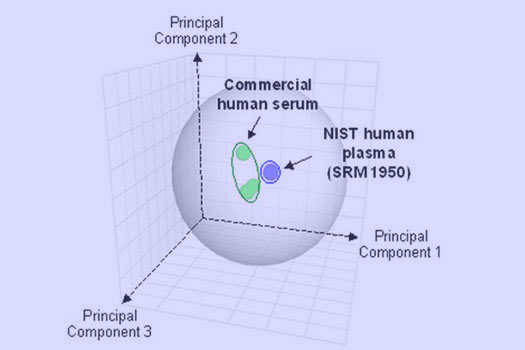 Lipid Mediator Unit
The Lipid Mediator Unit is a Queen Mary core service. It provides the instrumentation and expertise to investigate endogenous protective mechanisms that may become disrupted by disease, with a focus on bioactive lipid mediators.
Research Spotlight
Clinical trial to investigate whether vitamin D protects against COVID-19
Researchers from Queen Mary University of London, funded by Barts Charity, have launched a new clinical trial to investigate whether taking vitamin D could protect people from COVID-19.
Queen Mary and Barts Health launch Covid-19 research programme
Queen Mary University of London and Barts Health NHS Trust, as part of their Barts Life Sciences initiative, have started a programme of Covid-19 research across Barts Health hospitals, including NHS Nightingale Hospital London.
East London genes have global impact
East London Genes & Health is a study of 100,000 people of Bangladeshi and Pakistani ethnicity, helping to identify the genetic determinants for specific illnesses affecting these communities.
Breast screening women in their forties could save lives
A study has shown that breast screening women aged 40-49 reduces deaths, with minimal increased overdiagnosis. The findings have implications for screening programmes internationally that only offer mammography to women aged 50–70.