Zeiss LSM 880 Laser Scanning Confocal Microscope (inverted) with Fast Airyscan module
State-of-the art, fast scanning, near super-resolution confocal microscope. The Airyscan detector makes it possible to increase the resolution of your imaging far beyond the resolution of a classic confocal point scanning microscope. In addition, images can be acquired with high sensitivity and high speed.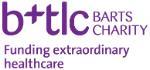 This core confocal microscope facility was made possible by a grant from Barts Charity
Fast scanning: 27 frames/sec @ 480 x 480 pixels.
Resolution: max 140nm lateral and 400nm axial resolution.
Light source: The system is equipped with a Diode 405nm laser, a Multiline Argon laser (wavelengths 458nm, 488nm and 514nm), a DPSS 561nm laser, a HeNe 594nm laser and a HeNe 633nm laser. Additionally, a transmitted light detector is available.
Detectors: The confocal has a range of ultra-sensitive detectors (2x PMT, 1x GaAsP, 1x Airyscan).
Available objectives:
Plan-Apochromat, 10x (NA: 0.45; WD:2.0), Dry
Plan-Apochromat, 20x (NA: 0.80; WD:0.55), Dry
Plan-Apochromat, 40x (NA: 1.3; DIC UVVIS-IR), Oil
Plan-Apochromat, 63x (NA: 1.4; DIC f/ELYRA), Oil
Software:
ZEN Black software interface
Modules for 3D/4D reconstruction and animation; spectral scanning; analysis and quantification of co-localisation; spectral unmixing, advanced tiling and photo-bleaching (FRAP, FRET).
Other features:
An incubation system with temperature and CO2 control.
Fully motorised stage
Piezo z-drive for accurate high-speed z-stacks
Costs
Price per hour : £25
Price O/N :
Contact details
Facility : Endocrinology
Campus : WHRI (1st floor) CHS
Address : Endocrinology, John Vane Building, Charterhouse Square, London, EC1M 6BQ
Manager : Lisa Romano & Paul Chapple
Contact : 020 7882 6242