This is the first part of the overall enrolment process and you must complete it before you can become fully enrolled. To gain access to the student portal MySIS, log in by entering your username and password previously provided. You should already have these as part of the application process, but they are also included in the email 'Enrolment Information'. If for any reason you have not received this information or you are not able to log in, please contact the Distance Learning team by email on distancelearning@qmul.ac.uk.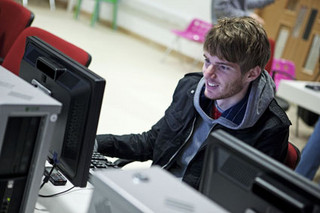 Once you log in to MySIS the 'My Enrolment' tab on the left-hand side will be accessible. Pre-enrolment consists of a number of screens which require you to submit/confirm personal and academic information and provide further information which is needed to support you on your programme of study. To complete pre-enrolment and progress to the next stage, you must complete all of the indicated fields. We understand that details can change and so the system allows you to revisit the site as many times as you need in order to add/edit further information up to the point where you submit your answers and complete pre-enrolment. Thereafter you can change details like your address via the MySIS portal.
All students are required to pre-enrol before the start of a new programme of study. You will not be able to view any of the course materials on the Virtual Learning Environment (QMplus), or have access to the college email system, until you have completed this stage.
Pre-enrolment completed?