Enrolment for distance learning students
Thank you for your interest in studying at Queen Mary University of London on a distance learning programme. These pages provide you with information on the process for enrolling on your distance-learning programme.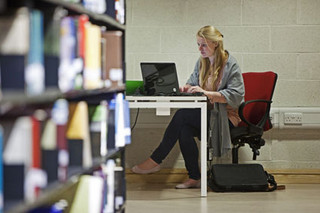 Prior to undertaking pre-enrolment, you should have already accepted your offer of a place at Queen Mary. If you haven't, you will need the relevant instructions from our Admissions Office, which should have been emailed to you directly.
The enrolment process will see you:
Undertake the first stage of enrolment, known as 'pre-enrolment'
Complete enrolment by emailing in the required documents (see below) and paying your tuition fees
Pre-enrolment is an online task and is the first part of the overall enrolment process; you must complete it before you can become fully enrolled. Once you have been made and accepted your offer of a place at Queen Mary, you will receive an email inviting you to pre-enrol. This normally happens around four weeks before the start date of your programme but may be less if you are being made a late offer on to a programme. The email should contain all the instructions you need to log in to Queen Mary's student portal, MySIS, and complete pre-enrolment.
Please select the statement which applies to you:
If you encounter any problems or have any queries during the enrolment process, support is available by emailing distancelearning@qmul.ac.uk.