Felicity Turton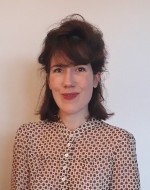 PhD Student and Researcher
Email: f.turton@qmul.ac.uk
Profile
Thesis title
Defining the Relevant Market for Personal Data; Implications for Enforcement of Article 101 & 102 TFEU and the EU Merger Regulation.
Supervisors
Summary of Research
Personal data provided freely by users online is often described as the 'oil of the new economy' as it fuels a range of products and services in innovative markets however this 'commodity' (so to speak) is not currently regarded as a market in-and-of-itself in the field of EU Competition Law. It is surmised at this stage that this is because it is very difficult to apply, with precision, traditional antitrust methods used to delineate the relevant market where personal data does not have a price, nor obvious product characteristics, nor a geographical boundary per se. My research seeks to address this apparent dichotomy by exploring how the antitrust tool box could be adapted to define the relevant market for personal data and the implications of this definition for enforcement of Article 101 & 102 TFEU and the EU Merger Regulation in the internet of things.
Biography
Felicity holds an LLB, and Computer and Communications Law LLM with Distinction from the Centre of Commercial Law Studies, Queen Mary University of London. Felicity is an Affiliate of the Ostrom Workshop on Data Management and Information Governance, a member of the Human Rights Lawyers Association and International Association of Privacy Professionals, and prior to commencing the PhD was a Privacy Analyst at DataGuidance.
Research