Information for applicants from Saudi Arabia
Queen Mary University of London has a long history of welcoming students from around the world. Over the years, many thousands of international students have graduated from the university and gone on to pursue successful careers. Today, we are home to students from more than 162 different countries and over 45% of our student body come from outside of the UK. This diversity contributes to a lively and welcoming community which should make you feel comfortable and at home.
We are one of the largest colleges of the University of London and one of the few with fully integrated teaching, research and residential facilities. Our setting provides our students with the benefits of both a large campus environment, and the countless academic and social opportunities provided by London.
There are currently 52 students from Saudi Arabia studying at Queen Mary who are enrolled on a range of degree programmes at both undergraduate and postgraduate levels.
Queen Mary's International Office staff visit Saudi Arabia 2 times per year, details of our next visit can be found on these pages.
Entry requirements
Undergraduate
Students who have successfully completed the Thanawiyah School Leaving Certificate with a minimum score of 80% will be considered for entry onto our Foundation Programmes
Students who have successfully completed A-Levels or the International Baccalaureate will be considered for direct entry onto our undergraduate degrees. For individual grade requirements for particular degree programmes please refer to the undergraduate study section of this website.
For more detailed information on Medicine and Dentistry requirements and how to apply please refer to the School of Medicine and Dentistry section of our website.
Postgraduate
Taught Degrees (MSc/MA: 1 year)
For entry onto our Masters level courses students should normally have achieved an Upper Second Class Bachelors degree or equivalent from a recognised Saudi institution and a minimum GPA of 3.0/4.0 or 3.5/5.0.
For some courses, a good 2.2 Bachelors degree may be acceptable..
Research degree (MPhil/PhD: 3 years)
For entry onto our research degree courses students should normally have a Masters degree from a good university. Students are initially registered on an MPhil which subsequently leads to PhD.
Applicants are strongly advised to make initial enquiries with the potential supervisor or school prior to submitting an application.
English Language Requirements
For further information on how to apply, please refer to:
Student profiles and Alumni ambassadors
Alumni ambassador
Ahmed Hashim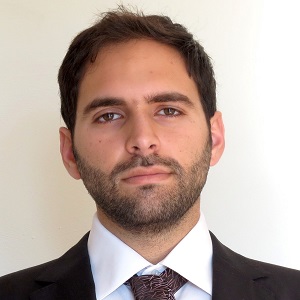 Email Ahmed
I graduated from Queen Mary University of London in 2012 with a BSc in Business Management. Now I am running a small start-up enterprise back in my home country, Saudi Arabia. The years I spent in QMUL were some of the best years in my life. I learned a lot and had a great time.
Queen Mary School of Business and Management uses a combination of theoretical models and practical applications. As a business student, it was beneficial to experiment with theoretical models in real-life case studies and discuss them in seminars.
The reason I chose QMUL was because of its strong reputation in Business and Management, based on international rankings. I learned a lot from my professors, which included a mixture of academics and business people. I also learned a lot from my colleagues who came from very diverse areas of the world. Being in an international environment gave me the opportunity to explore different cultures in a university setting and build a global network for my business career.
The university is located in east London, close to the business hub. This gave me the advantage and an opportunity to attend valuable events which expanded my network and improved my skills. Furthermore, QMUL hosts a great number of events in many different areas that enriched my student experience.
The student life was exceptional. Students' Union had a great impact on my personality and communication with others. This helped built my leadership skills and gave me the ability to improve my teamwork and communication skills.
It isn't easy to summarize three years of my life at Queen Mary into a single page, but I can honestly say these are some of the best memories which I will treasure as I continue to develop my career.
---
To hear what other students have to say about Queen Mary, click over to the What our Students Say page.
Scholarships and Funding
In country representatives
Queen Mary has appointed representatives in Saudi Arabia who can offer advice and assistance with your application to the College.
Global Vision for Academic Services
Mr Alan Burini
Office No. 3 - 3rd Floor
Gulf Commercial
Interstu
Bin Sulaiman Center, Prince Sultan Road, Al-Khalidiyah, Jeddah 23431
Telephone:+1 959 603 6035
info@interstu.com
Uni-UK
3656 An Nuzhah,
Riyadh 12471 6431
Tel:+966 11 275 4601
john.behiri@uniuk.net
IDP Riyadh
IDP Education Pty Ltd.
Al Rabiea Tower –Al Fahd Hotel Building, 6th floor –office 601
Olaya main road (South ) cross with Kherais, PO Box 51104 Riyadh 11543
Phone, Fax & Email
Tel:+966 92000 1704
Fax:+966 11 2015011
info.riyadh@idp.com
IDP Jeddah
Address
IDP Education Pty Ltd
Office No. 208, 2nd Floor
Arabian Business Centre
King Abdulallah Road, NE of Tareq Bin Ziad Square
Jeddah, Saudi Arabia
Tel:+966 920001705
Fax:+966 12 6143297
info.jeddah@idp.com
IDP Al-Khobar
IDP Education Pty Ltd.
Floor 3, Silver Tower
King Abdulaziz Street
P.O.Box 4031, Al Khobar 31952
Kingdom of Saudi Arabia
Tel:+966 920001709
Fax:+966 13 8983839
info.alkhobar@idp.com

Corniche Road
Al Khobar
Saudi Arabia
Tel: +966 (3) 8951572 / Mobile: +966 595230321
Email: gvsaudi@gmail.com ; gvsaudi1@gmail.com ; admin@visionedu.co.uk
Web: www.visionedu.co.uk
Global Vision for Academic Services
Mr Fadi Hantouli
Office No.: 83 - 2nd Floor
Al Safowah Commercial Center
Mamdouh Bin Abdulaziz St. - Sulaimaniya
Riyadh
Saudi Arabia
Tel: +966 (3) 544381060
Email: assistant@visionedu.co.uk ; admin@visionedu.co.uk
Web: www.visionedu.co.uk

UK Uni
Ibrahim Al-Najjar
Riyadh Office
Office 216, Al-Babtain Commercial Centre
Olaya Road
P O Box 19312
Riyadh 11435
Saudi Arabia
Tel: +966 1 279 0404
Email: Ibrahim@UKuni.org
UK Uni Jeddah Office
Ahmed Kariou
Office 7, 7th floor, Tower1
Al Jamjoon Commercial Centre
Falastine Street
PO Box 5091
Jeddah 21422
Saudi Arabia
Tel: +966-2-261-5615
Fax: +966-2-661-5976
Mobile: +966-563438758
Visits to your country
Country manager
Joanne Waller is the International Officer for the Middle East and North Africa and is happy to help you with any questions you may have about the university.
Joanne Waller
International Officer
email: j.waller@qmul.ac.uk
Tel: +44 (0)20 7882 6520
Facebook: Joanne Waller QMUL