Information for students from Jordan
Queen Mary University of London has a long history of welcoming students from around the world. Over the years, many thousands of international students have graduated from the university and gone on to pursue successful careers. Today, we are home to students from more than 162 different countries and over 45% of our student body come from outside of the UK. This diversity contributes to a lively and welcoming community which should make you feel comfortable and at home.
We are one of the largest colleges of the University of London and one of the few with fully integrated teaching, research and residential facilities. Our setting provides our students with the benefits of both a large campus environment, and the countless academic and social opportunities provided by London.
There are currently 16 students from Jordan studying at Queen Mary who are enrolled on a range of degree programmes at both undergraduate and postgraduate levels.
Entry requirements
Undergraduate
Students who have successfully completed the Certificate of General Secondary Education (tawjihyah) with a minimum score of 80% will be considered for entry onto our Foundation Programmes.
Students who have successfully completed A-Levels or the International Baccalaureate will be considered for direct entry onto our undergraduate degrees. For individual grade requirements for particular degree programmes please refer to the undergraduate study section of this website.
For more detailed information on Medicine and Dentistry requirements and how to apply please refer to the School of Medicine and Dentistry section of our website.
Postgraduate
Taught Degrees (MSc/MA: 1 year)
For entry onto our Masters level courses students should normally have achieved an Upper Second Class Bachelors degree or equivalent from a recognised Jordanian institution and a minimum GPA of 3.0/4.0 or 3.5/5 or 75%.
For some courses, a good 2.2 Bachelors degree may be acceptable..
Research degree (MPhil/PhD: 3 years)
For entry onto our research degree courses students should normally have a Masters degree from a good university. Students are initially registered on an MPhil which subsequently leads to PhD.
Applicants are strongly advised to make initial enquiries with the potential supervisor or school prior to submitting an application.
English Language Requirements
For further information on how to apply, please refer to:
Student profiles and Alumni ambassadors
Alumni ambassador
Mohammad Alshdaifat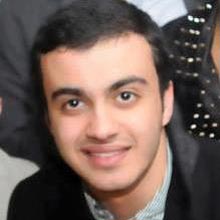 Email Mohammad
I graduated from Queen Mary University of London in July 2014 holding a BEng degree in Electrical and Electronic Engineering. It was three years I enjoyed and I remember.
I chose to do my undergraduate degree at Queen Mary after I experienced the student life in Leicester when I did my foundation year at the university of Leicester. My decision of moving to Queen Mary was based on the fact that I want to live the busy student life of the capital.
My experience at Queen Mary was very exciting from day one to graduation day. Throughout the three years, I had the chance to experience the different challenges as a student living in London and to earn friends from different backgrounds while engaging in the different activities and societies.
QMUL helped me to choose the right career path through learning from the different courses and projects that the degree offers.
It is my pleasure to encourage students from different parts of the world to live and experience the life in Queen Mary and in London.
I would be glad to answer any questions about life in London and in Queen Mary as a Jordanian student.
Feel free to contact me!
Mohammad Alshdaifat
---
Scholarships and Funding
In country representatives
Queen Mary has appointed representatives in Jordan who can offer advice and assistance with your application to the College.
GESCO
Office 603,
Hijaz Towers
158 Mecca Street
Amman
Jordan
Tel: +962 6 5562022
Bridge International for Academic Services
Zahran Street
Al Husseini Complex
8th Floor
P.O BOX 1599
Amman 11821
Jordan
Tel: +962 6 5810137
Fax: +962 6 5857938
E-mail: bridge@bridge.jo
IDP
Address
National Foundation for Universities Services
IDP Education Jordan
Jubiha, Yajouz Street, Almanhal Cross, Almanhal Centre
1st Floor, Office No.106
P.O.Box 1059 Amman, 11941 Jordan
Phone, Fax & Email
Tel:+962 799700010
+962 6 5338785
Fax:+962 6 5348785
info.amman@idp.com
Uni-UK
246 Creighton Avenue
London N2 9BD
Tel: +44 (0)20 7175 0197
john.behiri@uniuk.net
Visits to your country
Country manager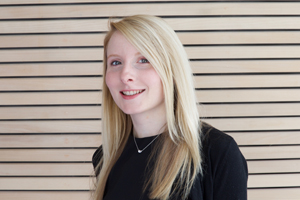 Joanne Waller is the International Officer for the Middle East and North Africa and is happy to help you with any questions you may have about the university.
Joanne Waller
International Officer
email: j.waller@qmul.ac.uk
Tel: +44 (0)20 7882 6520
Facebook: Joanne Waller QMUL