Information for applicants from Chile
Queen Mary University of London has a long history of welcoming students from around the world. Over the years, many thousands of international students have graduated from the university and gone on to pursue successful careers. Today, we are home to students from more than 162 different countries and over 45% of our student body come from outside of the UK. This diversity contributes to a lively and welcoming community which should make you feel comfortable and at home.
We are one of the largest colleges of the University of London and one of the few with fully integrated teaching, research and residential facilities. Our setting provides our students with the benefits of both a large campus environment, and the countless academic and social opportunities provided by London.
There are currently 5 students from Chile studying at Queen Mary who are enrolled on a range of degree programmes at both undergraduate and postgraduate levels.
Queen Mary's International Office staff visit Chile once per year, details of our next visit can be found on these pages.
Entry requirements
Foundation
Applicants who have taken the 'Licencia de Educación may be considered for entry onto a foundation programme at Queen Mary.
For information on applying to study a foundation course at Queen Mary, please refer to English language and foundation courses.
Undergraduate
The standard school leaving certificate 'Licencia de Educación Media' is considered comparable to GCSE (grades A*-C) and does not therefore meet the requirements for direct entry to a degree level programme. To be considered, students must successfully complete a foundation programme. Please refer to the prospectus and department websites for individual subject A-level and IB requirements.
For information on individual grade requirements for particular degree programmes please refer to the undergraduate study section of this website. Applicants whose grades do not meet our minimum requirements may, in some cases, be considered for entry onto our Foundation Programmes.
Applications for undergraduate degrees in the UK are made through the UCAS system, information on the procedure can be found in Undergraduate Study. Information on applying directly to Queen Mary for a place on an undergraduate or a foundation course should be made through our Admissions Office admissions@qmul.ac.uk.
Postgraduate
Taught degrees (MSc/MA: one year)
Applicants who have completed 4 years or more of the Licenciatura/Professional title will be considered for postgraduate diploma courses or masters degree courses, as appropriate. Most masters programmes will require undergraduate degrees in a related field of study.
Students that apply to one of our Master degree courses are normally expected to have achieved an Upper Second Class bachelor degree. However some courses may require higher grades while others will accept a Lower Second Class classification. Students may be admitted to masters programmes with a lower level degree if they have relevant work experience. Please check the grade requirements for your chosen degree programme via the postgraduate study section of our website.
This is QMUL's equivalency table for Chilean Qualifications:
| | | | |
| --- | --- | --- | --- |
| UK Qualification | First Class (1st) | Second Class upper (2:1) | High Second Class Lower (2:2) |
| Chilean equivalent | 6.0 | 5.5 | 5.3 |
Please note that all applications are considered on an individual basis. Applicants whose grades do not meet our minimum requirements may, in some cases, be considered for entry onto our Pre-Masters programmes.
Research degrees (MPhil/PhD: three years)
Applicants for PhD study should preferably hold a masters degree (Magister) with high marks.
Applications for postgraduate courses are made directly to the institution. Information on applying to study for a research degree at Queen Mary can be found in Research Degrees page..
English language requirements
How to Apply
For further information on how to apply, please refer to:
The above list is for guidance only and is not conclusive. Students unsure about the acceptability of their qualifications should write, for advice, to Queen Mary's International Office (meghan.harper@qmul.ac.uk) or Admissions Office (admissions@qmul.ac.uk), with full details of their educational background.
Student profiles and Alumni ambassadors
Alumni ambassador
Pía Slanzi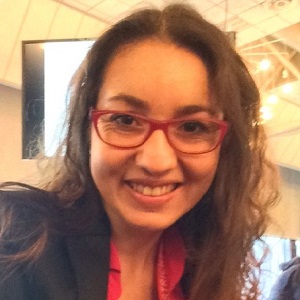 Email Pía
My name is Pía Slanzi and I am a graduated lawyer from Universidad de Chile, one of the best universities in Chile. As a young lawyer, passionate about environmental issues, I was convinced that a postgraduate was the correct choice to acquire valuable knowledge so as to strengthen my professional career. I chose to study a Master of Law (LLM) at Queen Mary due to its reputation and its complete and flexible programme; with modules covering several areas of legal practice.
During my academic year I attended to the International Environmental Law, European Environmental Law and the Natural Resources and Energy Law modules. Every day was a challenge, with active and updated discussions, seminars, and presentations guided by outstanding professors all experts in their fields. Moreover, the lecturers encouraged us to study environmental law within a broad legal perspective, connecting environmental aspects with the study of other legal disciplines, such as, international public law, human rights, economic law, among others. I want to highlight as well, the amazing opportunity that was to share with classmates from different jurisdictions, which significantly improved my academic and personal LLM experience.
Furthermore, during the LLM, I had the opportunity to work as a legal intern in a world leader human rights and environmental law NGO, to work as part of an international research team, to attend to a United Nations international meeting, and to present my research in a poster conference.
After a year at Queen Mary, I feel that the LLM programme gave me the knowledge and the skills needed to face new professional challenges in the area of environmental law. In this regard, currently I am working for a Consultancy Company, dealing with environmental and energy issues.
Pía Slanzi, Chile, LLM in Environmental Law 2013-14
---
Visits to your country
Country manager
Cathy Drew Beresford
International Officer (Europe and South America)
International Office
Marketing and Communications
Queen Mary University of London
Mile End Road
London E1 4NS
Tel: +44(0) 20 7882 6519
email: americas@qmul.ac.uk