Entry requirements
Postgraduate
Taught degrees (MSc/MA: one year)
Applicants who have completed their Licenciado will be considered for postgraduate diploma courses or masters degree courses, as appropriate. Most masters programmes will require undergraduate degrees in a related field of study.
Students that apply to one of our Master degree courses are normally expected to have achieved an Upper Second Class bachelor degree. However some courses may require higher grades while others will accept a Lower Second Class classification. Students may be admitted to masters programmes with a lower level degree if they have relevant work experience. Please check the grade requirements for your chosen degree programme via the postgraduate study section of our website.
This is QMUL's equivalency table for Uruguayan Qualifications:
| | | | | |
| --- | --- | --- | --- | --- |
| UK Qualification | First Class (1st) equivalent grade/GPA - 70% and above | Second Class upper (2:1) equivalent grade/GPA - 60-69% | High Second Class Lower (2:2) equivalent grade/GPA - 56-59% | Standard Second Class Lower equivalent grade/GPA - 50-55% |
| Uruguay Equivalent | 11 out of 12 | 9 out of 12 | 8 out of 12 | 7 out of 12 |
Please note that all applications are considered on an individual basis. Applicants whose grades do not meet our minimum requirements may, in some cases, be considered for entry onto our Pre-Masters programmes.
Research degrees (MPhil/PhD: three years)
Applicants for PhD study should preferably hold a masters degree with high marks.
Applications for postgraduate courses are made directly to the institution. Information on applying to study for a research degree at Queen Mary can be found in Research Degrees page..
English language requirements
How to Apply
For further information on how to apply, please refer to:
The above list is for guidance only and is not conclusive. Students unsure about the acceptability of their qualifications should write, for advice, to Queen Mary's International Office (americas@qmul.ac.uk) or Admissions Office (admissions@qmul.ac.uk), with full details of their educational background.
Student profiles and Alumni ambassadors
Alumni ambassador
Santiago Theoduloz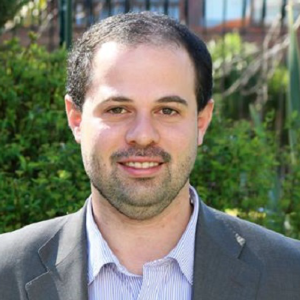 Email Santiago
I am Santiago Theoduloz, a qualified lawyer from Uruguay with a Law degree (J.D) and a B.A. in International Relations (School of Law, University of the Uruguayan Republic, 2013), where I am also an assistant professor of Civil Law. I am an associate lawyer in a leading Uruguayan law firm (Guyer & Regules) and I work mainly in the arbitration and litigation arena.

I was part of the LLM class of 2016/2017. I studied a LLM (Laws) at the Centre of Commercial Law Studies (CCLS) of Queen Mary University of London (QMUL). My LLM was mainly focused on arbitration and I took part of the courses from the School of International Arbitration at QMUL. Additionally, I was awarded a Chevening Scholarship.

Being part of QMUL was one of the best and most memorable experiences of my life. The way in which the LLM programme is prepared -in which every detail is taken care of-, the location of the CCLS – at the heart of Legal London-, the learning environment and the opportunity to share classes with people from all over the world are among the upmost reasons for saying that the experience at QMUL is challenging, awesome and unique.
The professors are leaders in a wide range of disciplines and their level is extremely high. Also, the career service sincerely cares about the professional future of their students. QMUL helps each student to craft an LLM unique to your goals- with a high variety of courses to choose from.
The University provided me with the tools to deal with a competitive and challenging market. Furthermore, due to the LLM, I was able to experience the working life of London after completing my degree. This experience also influenced in my professional career development in Uruguay, where LLM degree is widely recognized by the professional community.

Being part of the Alumni scheme is really important for me. I have been a member of the Board of Directors of "Alumni Uruguay - Embassy of the United States - Fulbright Commission" since 2011 and am aware of the importance of an Alumni network. Being involved in the QMUL ambassador network is a new challenge and one which I am completely honoured to undertake.

I strongly recommend students in Uruguay to apply to QMUL. Becoming a student of QMUL is an experience that brings your professional career to the highest level. It will be my pleasure to answer any questions and help out with any doubts from prospective QMUL students from Uruguay.
---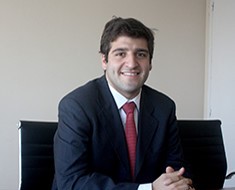 Gonzalo Felipe Irrazabal Perez Fourcade
LLM Energy and Natural Resources
Not many LLMs in Energy and Natural Resources Law are like the one offered by QMUL. Firstly, because the program is well balanced as it offers a range of different modules with first-class professors from all over the world. Secondly, professors bring guests speakers to classes with different backgrounds. This provides students with the opportunity to interact with people that are working in different companies or firms related to the energy sector. Finally, the LLM allows students to choose two modules outside the energy specialism. I find this very important for future professionals as in an everyday task you will probably face a range of problems not related to your specialism. In this regard, having the opportunity to attend some modules of a different specialism provide students with a broader knowledge that will be essential for their careers.
While being in London, I have really enjoyed having the opportunity to meet different people with different background. If you are looking for cultural diversity, London is the place to be! Additionally, London is a city of opportunities in which a range of important events take place. Therefore, networking with colleagues, partners and employees is an everyday event in this city. On the other hand, London has lot to offer in terms of entertainment. A place with wonderful parks, pubs, restaurants, nightclubs. It is impossible to get bored.
QMUL is a forward-thinking University, open to a new generation of professionals that are looking forward to being more integrated with academics. QMUL, definitively, is part of the next generation of Universities where innovating and creating is crucial. Don't miss the opportunity of studying in one of the most prestigious universities within the UK and the world.
Advice I would give applicants would be that QMUL takes applications seriously, so applicants should prepare their personal statements and documentation in advance and carefully. Additionally, applicants need to think carefully which course they will apply for. Is essential to make some previous research to understand all the courses, programs and careers that are available at QMUL.
Scholarships and Funding
There are a number of scholarships and funding options available for students wishing to study at Queen Mary at both undergraduate and postgraduate level. Find out more about all of our scholarships and the types of funding available using our database.
ANII Funding
We are partners with the Uruguay National Agency for Research and Innovation (ANII), having signed an agreement in 2018.
5 students from Uruguay will be funded by ANII in any masters and PhD course at Queen Mary.
Open to all masters and PhD subjects in all faculties.
Students can claim up to $20,000 per year ($80,000 for PhD) towards tuition fees and living costs.
Students successful in securing ANII funding will receive a 20% fee discount for masters, and 50% fee discount for PhD
More information about how to apply can be found on the ANII website.