Information for students from South Korea
안녕하세요
Queen Mary University of London has a long history of welcoming students from around the world. Over the years, many thousands of international students have graduated from the university and gone on to pursue successful careers. Today, we are home to students from more than 160 different countries and over 45% of our student body come from outside of the UK. This diversity contributes to a lively and welcoming community which should make you feel comfortable and at home.
We are one of the largest colleges of the University of London and one of the few with fully integrated teaching, research and residential facilities. Our setting provides our students with the benefits of both a large campus environment, and the countless academic and social opportunities provided by London.
There are currently 52 students from South Korea studying at Queen Mary who are enrolled on a range of degree programmes at both undergraduate and postgraduate levels.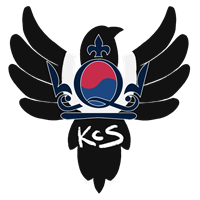 We have a well established Korean Students Society if you would like to get in touch with any of the current students.
Facebook @QMKCultureSoc
Instagram @qm_kcs
Queen Mary has a staff based in South East Asia to support in country promotional activities including fairs and exhibitions. You can get in touch with one of our in country representatives or Country Manager.
Entry requirements
Foundation programmes
Senior High School Diploma SH3: Five subjects with a minimum average of 70% and above, or grade 4 overall
For the International Foundation Year in Science and Engineering

, we also require at least 70% or grade 4 in required subjects.
For information on applying to study for a foundation course at Queen Mary, please refer to our international foundation courses.
Undergraduate
UK Foundation year at Queen Mary or another UK recognised institution
1st year of undergraduate bachelor degree from a recognised university in Korea (Republic of) with GPA 3.2 on a scale of 4 / 75% or,
A Level: between BBB to A*AA depending on courses
International Baccalaureate (IB) Diploma: an overall 32 to 38, depending on courses
Second Year Entry
Korea (Republic of) Junior College Diploma holder with grade B or above in a related subject
Information on how to apply for an undergraduate course at Queen Mary can be found at undergraduate study
Undergraduate Law information and Student Ambassadors from Korea
The School of Law website has an international section that includes entry requirements that are specifically for the School's programmes. These pages also include our International Student Ambassadors from Korea.
For information on how to apply for an undergraduate programme at Queen Mary, please refer to undergraduate study.
Postgraduate
We normally consider the following qualifications for entry to our postgraduate taught programmes: Bachelor Degree (minimum 4 years) from a recognised institution.

UK 1st class degree: GPA 4.2 out of 4.5; or GPA 4.0 out of 4.3; or GPA 3.7 out of 4.0
UK 2:1 degree: GPA 3.5 out of 4.5; or GPA 3.3 out of 4.3; or GPA 3.2 out of 4.0
UK 2:2 degree: GPA 3.0 out of 4.5; or GPA 2.8 out of 4.3; or GPA 2.5 out of 4.0
Information on the comparability of international qualifications can be found on the Entry Requirements section under the listings for each programme in the course finder. Please note this information is only intended as a guide as the final decision on equivalency of overseas qualifications will be made by the Admissions Office at Queen Mary.
For information on how to apply for a postgraduate programme at Queen Mary, please refer to postgraduate study.
English language requirements
Student profiles and Alumni ambassadors
Hyewon, LLB in Law Graduate 2016 - School of Law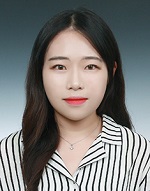 Hyewon graduated with LLB (Hons) in July 2016. She started the Legal Practice Course (LPC) in August, and her training contract with Dentons commenced in August 2018.
During my first year, I looked for a variety of experiences including volunteering activities, sports and societies. I attended almost all the events organised by the School of Law and law societies in order to get to know about pursuing a legal career and issues evolving around law in general. I joined QM Amnesty International Society and was elected as Vice-Treasurer for 2013-2014. I was also selected to be an assistant in the Human Rights Department of the Queen Mary Pro Bono Society.
In my second year, I was the Human Rights Department Manager. I was in charge of hosting talks with death row survivors by liaising with Amicus, organising fundraising events such as film nights and bake sales for Whitechapel Mission and Refuge, and securing international placements at the human rights organisations in the United States. Thanks to the placement opportunities offered by the Placement Department of the QMPBS, I volunteered as a receptionist at Pop Law legal clinic a number of times where I had a chance to shadow solicitors.
In my final year, I was responsible for running the QMPBS as Executive Secretary. I was lucky enough to be awarded the Language Learning Scholarship which financially enabled me to study French through the entire year. Queen Mary Legal Advice Centre for which I worked as a Student Adviser provided me with a valuable opportunity to learn how to deal with clients and work in teams by interviewing clients under the supervision of a solicitor and drafting legal advice letters for them. I was also selected as a representative of QMUL School of Law and QMPBS for the international placement with Andreas Neocleous LLC, one of the largest law firms in Cyprus. My main role involved assisting associates in the corporate and commercial department.
While studying law, I gave serious thought to the practice of it. Since the academic side is very different to the practical side, I wanted to be assured that a career in law is the right path for me. So I attended almost all the networking events available in order to talk to solicitors. I also tried to get legal experience as much as possible. In the end I realised a career in law would suit me very well.
Scholarships and Funding
In country representatives
Queen Mary has staff based in South East Asia but we also have appointed representatives in country to help prospective students submit applications to the university, apply for study visa, look at flights and accommodation, and other services required by our students before they enrol at Queen Mary.
Some of these representative have more than one office around the country. Please visit their website to find the nearest office to you.
UKEN
607, Osung Building,
113, Yeokam-ro, Gangnam-gu,
Seoul 0607
서울특별시 강남구 역삼로 113 오성빌딩 607
[5-minute walk from Subway Line 2/ID Line Exit 4]
Tel: +82 2 2052 1221
Email: uken@uken.kr
www.uken.kr
IDP Education Ltd
Gangnam (Seoul)
4f, Wooshin Building1304-5,
Seocho-dong Seocho-gu
대한민국 서울특별시 서초구 서초동 1304-5
Tel: 82 2 533 7246
Email: Info.gangnam@idp.com
UKUHAK
Wooin Building 13f, 826-4,
Yeoksam-dong, Gangnam-gu,
Seoul, 135-080
서울시 강남구 역삼동 826-4우인빌딩 13층
Tel: 82-2-563-0901
Email: ukuhak@ukuhak.com
www.ukuhak.com
Country manager
Siewmang Yee is the Country Manager for South Korea and is happy to help any of our prospective Korean students with any questions they might have about the university.
Ms Siewmang Yee
Regional Advisor
Email: s.m.yee@qmul.ac.uk
Follow me on Instagram: siewmang.qmul