Entry requirements
Undergraduate
Students who have successfully completed the Thanawiyah School Leaving Certificate with a minimum score of 80% will be considered for entry onto our Foundation Programmes
Students who have successfully completed A-Levels or the International Baccalaureate will be considered for direct entry onto our undergraduate degrees. For individual grade requirements for particular degree programmes please refer to the undergraduate study section of this website.
For more detailed information on Medicine and Dentistry requirements and how to apply please refer to the School of Medicine and Dentistry section of our website.
Postgraduate
Information on the comparability of international qualifications can be found on the Entry Requirements section under the listings for each programme in the course finder. Please note this information is only intended as a guide as the final decision on equivalency of overseas qualifications will be made by the Admissions Office at Queen Mary.
English Language Requirements
For further information on how to apply, please refer to:
Student profiles and Alumni ambassadors
Alumni ambassador
Ahmed Hashim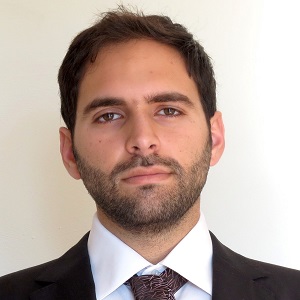 Email Ahmed
I graduated from Queen Mary University of London in 2012 with a BSc in Business Management. Now I am running a small start-up enterprise back in my home country, Saudi Arabia. The years I spent in QMUL were some of the best years in my life. I learned a lot and had a great time.
Queen Mary School of Business and Management uses a combination of theoretical models and practical applications. As a business student, it was beneficial to experiment with theoretical models in real-life case studies and discuss them in seminars.
The reason I chose QMUL was because of its strong reputation in Business and Management, based on international rankings. I learned a lot from my professors, which included a mixture of academics and business people. I also learned a lot from my colleagues who came from very diverse areas of the world. Being in an international environment gave me the opportunity to explore different cultures in a university setting and build a global network for my business career.
The university is located in east London, close to the business hub. This gave me the advantage and an opportunity to attend valuable events which expanded my network and improved my skills. Furthermore, QMUL hosts a great number of events in many different areas that enriched my student experience.
The student life was exceptional. Students' Union had a great impact on my personality and communication with others. This helped built my leadership skills and gave me the ability to improve my teamwork and communication skills.
It isn't easy to summarize three years of my life at Queen Mary into a single page, but I can honestly say these are some of the best memories which I will treasure as I continue to develop my career.
---
To hear what other students have to say about Queen Mary, click over to the What our Students Say page.
In country representatives
Queen Mary has appointed representatives in Saudi Arabia who can offer advice and assistance with your application to the College.
Riyadh
UK Uni Riyadh
6195 Al Mughrizat, King Abdullah Branch Rd 3172,
Riyadh 12481,
Saudi Arabia, PO Box 19312
Tel: +966 11275 4606
IDP Riyadh
IDP Education Pty Ltd.
Al Rabiea Tower –Al Fahd Hotel Building, 6th floor –office 601
Olaya main road (South ) cross with Kherais, PO Box 51104 Riyadh 11543
Phone, Fax & Email
Tel:+966 92000 1704
Fax:+966 11 2015011
E-mail
info.riyadh@idp.com
Jeddah
Interstu
Bin Sulaiman Center, Prince Sultan Road,
UK Uni Jeddah
City Center Shopping Mall, Madina Road
First Floor, Store 7
Jeddah 23332 2485
Saudi Arabia
Tel: +966-12-609-1141
Mobile: 0563438758
IDP Jeddah
Address
IDP Education Pty Ltd
Office No. 208, 2nd Floor
Arabian Business Centre
King Abdulallah Road, NE of Tareq Bin Ziad Square
Jeddah, Saudi Arabia
Tel:+966 920001705
Fax:+966 12 6143297
E-mail:
info.jeddah@idp.com
AL-Khobar/ Dammam
IDP Al-Khobar
IDP Education Pty Ltd.
Floor 3, Silver Tower
King Abdulaziz Street
P.O.Box 4031, Al Khobar 31952
Kingdom of Saudi Arabia
Tel:+966 920001709
Fax:+966 13 8983839
info.alkhobar@idp.com
SI-UK
Institute of Arab Culture
Prince Mohammed Road, opposite to Al Othaim Mall
Prince Mohammed Building for Youth Development Program
Second Floor
Dammam
Kingdom of Saudi Arabia
Tel: +966 138154244
Uni-UK