Information for applicants from Norway
Queen Mary University of London has a long history of welcoming students from around the world. Over the years, many thousands of international students have graduated from the university and gone on to pursue successful careers. Today, we are home to students from more than 162 different countries and over 45% of our student body come from outside of the UK. This diversity contributes to a lively and welcoming community which should make you feel comfortable and at home.
We are one of the largest colleges of the University of London and one of the few with fully integrated teaching, research and residential facilities. Our setting provides our students with the benefits of both a large campus environment, and the countless academic and social opportunities provided by London.
There are currently 115 students from Norway studying at Queen Mary who are enrolled on a range of degree programmes at both undergraduate and postgraduate levels.
Queen Mary's International Office staff visit Norway 2 times per year, details of our next visit can be found on these pages.
Entry requirements
Undergraduate
Students that have successfully completed A-Levels, the European Baccalaureate, or the International Baccalaureate will be considered for admissions to our undergraduate degrees.
Please check the grade requirements for your chosen degree programme via the undergraduate study section of our website.
We also consider students from Norway with the following qualifications:
Vitnemål fra den Videregående Skole (VVO)

Our exact requirements depend on the course that you are applying for, but students usually need to obtain a minimum mark of between 4 and 5 overall. You are likely to be asked for certain grades in relevant subjects.

This is Queen Mary University of London equivalency table for GCE A-Levels and the VVO:

| | | | | |
| --- | --- | --- | --- | --- |
| A*AA | AAA | AAB | ABB | BBB |
| 5 overall | 5 overall | 4.5 overall | 4.5 overall | 4 overall |

Please note, actual offers may differ slightly.

Please see the information included in the English Language Requirements section below. The English component of the VVO can potentially be accepted instead of IELTS/TOEFL/Cambridge/Pearson etc. for undergraduate courses.

UK foundation programme from either QMUL or certain other approved institutions

Students whose grades do not meet our minimum requirements may be considered for entry onto one of our Foundation Programmes.

For more information regarding our foundation programmes please click here.

If you are currently studying another UK foundation programme elsewhere and would like to progress to one of our Bachelor degrees, please get in touch via the contact details at the bottom of the page.
Undergraduate Medicine and Dentistry Admissions
For detailed Medicine and Dentistry entry requirements and instructions on how to apply, please refer to the School of Medicine and Dentistry website.
Please note, the Norwegian VVO is not accepted for admission to our MBBS or BDS programmes that are delivered in London (but they are accepted for all other undergraduate programmes delivered in London).
However, the VVO is accepted for admission to our MBBS programme delivered in the Republic of Malta. Please click here for more information
Postgraduate
Information on the comparability of international qualifications can be found on the Entry Requirements section under the listings for each programme in the course finder. Please note this information is only intended as a guide as the final decision on equivalency of overseas qualifications will be made by the Admissions Office at Queen Mary.
English Language Requirements
Please refer to the English language requirements webpage for more information regarding our English proficiency criteria.
Students that fall slightly below the published requirements may be offered a place on one of our pre-sessional English courses.
How to Apply
For further information on how to apply, please refer to these links:
Student profiles and Alumni ambassadors
Alumni ambassador
Lilli Blomberg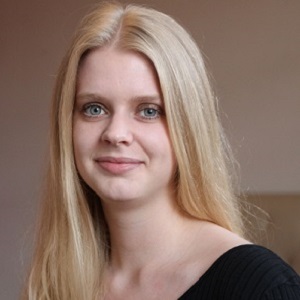 Email: Lilli
My name is Lilli Blomberg and I graduated from Queen Mary University of London in 2019 with a BA in Politics and International Relations. I am from Norway therefore moving to study at Queen Mary University was a big and exciting step for me which turned out to be one of the best decisions I have made so far. I have gotten friends for life, the opportunity to live in one of the most multi-cultural cities in the world and received an excellent academic education. London has always been one of my favourite cities, but Queen Mary appealed to me because it guarantees a high quality of teaching as the School of Politics and International Relations is home to many of the leading experts in the field. Another reason is the student diversity in which Queen Mary students come from 162 countries around the world.
I highly recommend joining a Society because it is a great way to get involved in university life. Queen Mary has approximately 200 different Societies thus finding something that would be of interest to you should be easy. I was a member of the United Nations Society, Scandinavian Society and Women`s Basketball Club, which helped me to develop personal and professional relationships that I will always value and it made my university experience very special.
I encourage Norwegian students to apply to Queen Mary University of London and I am more than happy to answer any questions you might have regarding studying and living in London.
---
Paula Jensen
BA International Relations
My experience at Queen Mary University of London has been academically challenging, but also very rewarding.
Studying International Relations at Queen Mary is unique because of its outstanding quality of research and location. The educational experience is enriched by the plurality of world views and backgrounds which stimulate and promote debates and ideas that address and reflect the world we live in. The specialized contributions of our professors to every seminar and lecture instils a critical, balanced, and considerate way of approaching world issues. Contemporary debates considering such as Trump's presidency are often challenged in class, bridging the gap between theoretical and practical knowledge. Moreover, by being in London for a Russell Group University, there are endless opportunities for interning, volunteering, working, connecting, and researching in London city.
I found my place and home at QMUL amongst the thousands of diverse students and staff. Beyond academic study, but sometimes acting as a continuation of it, are societies led and maintained by student initiative, in which I found like-minded people. Taking an active part of Model United Nations Association and spending my third year acting as Internal Communications Manager, is an unforgettable experience which taught me skills I transferred towards my degree. My experience as course representative for International Relations, and vice-president for UNICEF society were also opportunities that positively impacted my studies and university life.
For any Norwegian students planning to complete their further education in the UK, I would advise exploring the differences between UK and Norwegian university life. In the UK, self-study is an essential part of Uni life, and you are expected to study and research independently for your degree. The academic year begins later and finishes earlier, with a demanding work-load throughout your degree and stricter examination processes. There are some academic and social differences you may find during your first year, but societies such as the Scandinavian Society or playing for a sport team helped me assimilate into London life quicker. Living in student halls was an exceptional experience that introduced me to the flatmates I have to this day. The facilities, such as the [Regents] Canal-side gives an opportunity to study indoors or outside. Draper's Bar and Lounge and the 24-hr library kept me wanting to return to campus.
Prospective students should consider Queen Mary's stunning and centralized campus location and cosmopolitan diversity, dedicated academic and non-academic staff support, quality of teaching and courses available. Choosing the right university and degree is an opportunity to commit to and explore your strengths as a learner and thinker. I will very gladly answer any questions about living and studying at Queen Mary University in London or about being a Norwegian student in London.
Scholarships and Funding
Our current tuition fees can be checked here

A vast majority of the Norwegian students studying at QMUL finance their studies via Lånekassen. We are pleased to be listed among the universities whose students qualify for a supplementary grant.

Undergraduate (Bachelor)
There are a number of scholarships and bursaries available for undergraduate international students. Please check our directory here.

Postgraduate Taught (Master)
There are a number of sources of funding available for postgraduate international students, and you can check our scholarship and bursaries directory here.

Postgraduate Research (PhD)
There are a number of funding opportunities for PhD students. You can check our 'funding a PhD' directory here.
In country representatives
Across the Pond is our official representative in Norway. Their team of Norwegian UK graduates would be happy to help you with your application as well as answer any questions you may have about the university, our courses and local funding from Lånekassen:
Website: http://no.studyacrossthepond.com
Phone numbers: https://no.studyacrossthepond.com/om-oss
Visits to your country
Country manager
Josh Ibrahim
Regional Manager - Europe
Marketing and Communications
Queen Mary University of London
Mile End Road
London E1 4NS
Email: europe@qmul.ac.uk
Tel: +44(0) 20 7882 6519