Information for students from Israel
Queen Mary University of London has a long history of welcoming students from around the world. Over the years, many thousands of international students have graduated from the university and gone on to pursue successful careers. Today, we are home to students from more than 162 different countries and over 45% of our student body come from outside of the UK. This diversity contributes to a lively and welcoming community which should make you feel comfortable and at home.
We are one of the largest colleges of the University of London and one of the few with fully integrated teaching, research and residential facilities. Our setting provides our students with the benefits of both a large campus environment, and the countless academic and social opportunities provided by London.
There are currently 13 students from Israel studying at Queen Mary who are enrolled on a range of degree programmes at both undergraduate and postgraduate levels.
Entry requirements
Undergraduate
Academic:
The following Israeli qualifications will be considered for entry onto a Queen Mary Bachelor's degree:
Bagrut (Matriculation Exam) with grades of 7/10 or 75% or above in at least 6 subjects and 1 or 2 subjects studied at 5 units. For some undergraduate programmes you may be expected to have studied specific subjects.
Please refer to the prospectus and department web sites for individual subject A' level and IB requirements.
English Language Requirements:
For details on the University of London External Diploma/Degree transfers, please click here [new window].
For information on applying to study for an undergraduate course at Queen Mary, please refer to Undergraduate study.
Postgraduate
Information on the comparability of international qualifications can be found on the Entry Requirements section under the listings for each programme in the course finder. Please note this information is only intended as a guide as the final decision on equivalency of overseas qualifications will be made by the Admissions Office at Queen Mary.
Useful contacts
The British Council provides comprehensive advice on many aspects of study in the UK. Their website includes information on application procedures - including a sample UCAS form, guidance for completing the on-line UCAS application, funding etc.
Website: www.britishcouncil.org.il
Tel Aviv
British Council
Sason Hogi Tower
12 Abba Hillel Road, PO Box Ramat Gan 52506
Tel: 03 6113600
Fax: 03 6113640/50
E-mail: education@britishcouncil.org.il
Student profiles and Alumni ambassadors
Scholarships and Funding
Queen Mary offers various scholarships to encourage excellent students to study with us. Please see our International Scholarships page for more information.
In country representatives
Visits to your country
Country manager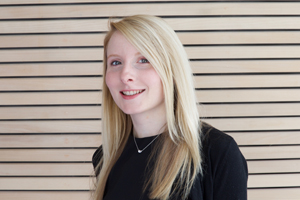 Joanne Waller is the International Officer for the Middle East and North Africa and is happy to help you with any questions you may have about the university.
Joanne Waller

Regional Manager
email: middleeast@qmul.ac.uk
Tel: +44 (0)20 7882 6520
Facebook: Joanne Waller QMUL