Information for students from Germany
Willkommen!
Queen Mary University of London has a long history of welcoming students from around the world. Over the years, many thousands of international students have graduated from the college and gone on to pursue successful careers. Today, we are home to students from more than 150 different countries. This diversity contributes to a lively and welcoming community which should make you feel comfortable and at home.
We are one of the largest colleges of the University of London and one of the few with fully integrated teaching, research and residential facilities. Our setting provides our students with the benefits of both a large campus environment, and the countless academic and social opportunities provided by London.
There are currently approximately 200 German students studying at Queen Mary who are completing a range of courses at both undergraduate and postgraduate level including Business and Management, Law, Politics and International Relations, Engineering and Materials Science, and Biological and Chemical Sciences.
Brexit update:
Students Starting in Academic Year 2020-21
The UK government has guaranteed that EU students starting a degree in 2020-21 will continue to be eligible for 'home fee status' for the duration of their studies in England and Wales.
It means that:
EU students will pay the same fees as UK students for all levels of study.
EU students will be able to apply for funding support for the duration of their studies at Queen Mary.
Further information can be found on the UK Department of Education's website.
Students Starting in Academic Year 2021-22
Please see our Advice and Counselling pages for the latest information about how the United Kingdom's withdrawal from the European Union will affect you: https://www.welfare.qmul.ac.uk/eu-eea/
Further information can be found on the UK Department of Education's website.
Entry requirements
Undergraduate
Students that have successfully completed A-Levels, the European Baccalaureate, or the International Baccalaureate can be considered for admissions to our undergraduate degrees.
Please check the grade requirements for your chosen degree programme via the undergraduate study section of our website.
We also consider students from Germany with the following qualifications:
Abitur / Zeugnis der Allgemeinen Hochschulreife

Our exact requirements depend on the course that you are applying for, but students usually need to obtain a minimum mark of between 2.0 and 1.5 overall. You may also be required to achieve certain grades in relevant subjects (often LK subjects if they are available in your state).

This is QMUL's equivalency table for GCE A-Levels and the Abitur:

A*AA
AAA
AAB
ABB
BBB
Individual Grade Requirements
1.5 overall, including 13 in two higher level(LK) subjects
1.6 overall, including 12 in two higher level(LK) subjects
1.8 overall, including 11 in two higher level(LK) subjects
2.0 overall, including 10 in two higher level(LK) subjects
2.0 overall, including 10 in two higher level(LK) subjects
Schools will often request grades in relevant subjects.

A* = 14, A = 13, B = 11

In Federal States where no LK subjects are available, we will often require specific grades in relevant general level subjects, if the content covered is sufficient.

Please note, actual offers may differ slightly.

The Fachhochschulreife may be considered at the discretion of the academic school. Please get in touch via the contact details below if you would like further advice.

Please see the information included in the English Language Requirements section below. The English component of the Abitur can potentially be accepted instead of IELTS/TOEFL/Cambridge/Pearson etc. for undergraduate courses.

UK foundation programme from QMUL or certain other approved institutions

Students whose grades do not meet our minimum requirements may be considered for entry onto our Foundation Programmes.

For more information regarding our foundation programmes please click here

If you are currently studying another UK foundation programme elsewhere and would like to progress to one of our Bachelor degrees, please get in touch via the contact details at the bottom of the page.
Undergraduate Medicine and Dentistry Admissions
For detailed Medicine and Dentistry entry requirements and instructions on how to apply, please refer to the School of Medicine and Dentistry website.
Please note, the Abitur is not accepted for admission to either our MBBS or BDS programmes (but is accepted for all other undergraduate programmes).
The Abitur is accepted for our MBBS programme delivered in the Republic of Malta. Please click here for more information.
Postgraduate
Information on the comparability of international qualifications can be found on the Entry Requirements section under the listings for each programme in the course finder. Please note this information is only intended as a guide as the final decision on equivalency of overseas qualifications will be made by the Admissions Office at Queen Mary.
English Language Requirements
How to Apply
For further information on how to apply, please refer to these links:
Student profiles and Alumni ambassadors
Alumni ambassador
Gunther Jancke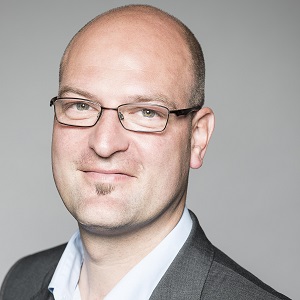 Email Gunther
My name is Gunther Jancke and I graduated from Queen Mary in 2010 with a Masters degree in Geography – "Globalisation and Development". I highly recommend Queen Mary University of London, member of the Russell Group, as an excellent college for your higher education.
I chose Queen Mary for a number of reasons, however, primarily to have the opportunity to get the most up-to-date political geography taught by Prof. Jane Wills and the highly renowned Geography department.
When I arrived at the college I had a very warm welcome and even had a PhD student tutor whom I could ask anything about the course, the college or the campus. I was able to use very valuable Queen Mary contacts throughout my course and even after graduation, a fantastic asset.
I was also impressed to witness that Queen Mary is a University with an understanding of the wider community, with a strong social conscience. Queen Mary was the first Living Wage University in UK and is a member of CitizensUK.
I am currently Head of the UK Responsible Leaders Program of the BMW Foundation, live in London and travel regularly to my hometown Berlin, to Düsseldorf, Hamburg and Munich.
If you have questions or would like to find out more about life at Queen Mary please don't hesitate to get in touch. I would be very happy to answer any questions in English or German, connect you to the right people or give you a tour around campus.
---
Deborah Dudda
English and European Law LLB and LLM in Competition Law
I completed my LLB degree at Queen Mary with an Erasmus year in Paris before enrolling on the LLM in competition law. The standard of teaching at Queen Mary is excellent. My professors have been helpful and organised and always approachable. Throughout the academic year I have also had a variety of guest speakers teach my courses which were academics and practitioners alike. I really enjoy the learning aspect of the whole LLM, as well as the interaction and discussions with students from all over the world.
The advantage of the campus is that everything is close by, especially if you are new to the city. You have the gym and the library at a stone's throw from the accommodation, so no excuses there! Another plus point is that if you live on campus, you will meet and connect with people from your course faster and have more time to forge friendships and explore the city together. The facilities on campus are great. You can relax in one of the coffee shops or eat a balanced meal at the World Marche. The gym is modern and really affordable and the library has just been completely refurbished. You can book your own study rooms which are great for group exercises and you can even buy new highlighters and notepads from the vending machines!
Dr Marco Rau
LLM in Intellectual Property
University Paris XII (France); Mainz University (Germany)
I joined Queen Mary because it offers a world class education at a lower price than in the US. I already have 5 years' experience as an international lawyer in an international law firm and as an in-house lawyer but wanted to foster my international career and prepare for the Lawyer's Transfer Scheme to become a Solicitor in England & Wales.
The transition to postgraduate studies has been easy and I have enjoyed the increased level of academic freedom. London is a great city to study in, especially for older students. I have particularly enjoyed the museums, nightlife and alternative culture in Hoxton, East London.
Scholarships and Funding
There are a number of scholarships and funding options available for students wishing to study at Queen Mary at both undergraduate and postgraduate level. Find out more about all of our scholarships and the types of funding available using our database.
In-country funding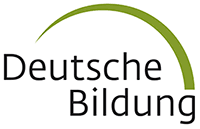 Deutsche Bildung. The alternative to a student loan.
As a social business, Deutsche Bildung supports German students since 2007. Monthly as well as single and returning payments guarantee a completely flexible financing of almost all programs and subjects in Germany and abroad. Additionally, the extra-curricular-program WissenPlus focuses on the improvement of important social and professional competencies. The repayment is income-linked: students pay back a fixed percentage of their future income over a certain period of time once they have entered their first job successfully. The online application is possible throughout the whole year.
In country representatives
Country manager
Josh Ibrahim
Regional Manager - Europe
Marketing and Communications
Queen Mary University of London
Mile End Road
London E1 4NS
Email: europe@qmul.ac.uk
Tel: +44(0) 20 7882 6519