Information for applicants from Brazil
Bem vinda!
Queen Mary University of London has a long history of welcoming students from around the world. Over the years, many thousands of international students have graduated from the university and gone on to pursue successful careers. Today, we are home to students from more than 162 different countries and over 45% of our student body come from outside of the UK. This diversity contributes to a lively and welcoming community which should make you feel comfortable and at home.
We are one of the largest colleges of the University of London and one of the few with fully integrated teaching, research and residential facilities. Our setting provides our students with the benefits of both a large campus environment, and the countless academic and social opportunities provided by London.
Entry requirements
International Foundation Programmes
Applicants who have completed the Certificado de Conclusao de 2° Grau, Diploma de Tecnico de Nivel Medio and Concurso Vestibular, will be considered for entry onto our undergraduate foundation courses.
Queen Mary offers one year foundation programmes for entry into Humanities and Social Sciences or Science and Engineering undergraduate programmes. For further information, please refer to the foundation study section of our website.
Undergraduate
Applicants who have successfully completed the Concurso Vestibular, Diploma de Tecnico de Nivel Medio and Certificado de Conclusao de 2° Grau and have also obtained a recognised foundation qualification will be considered for admission on to our bachelors degree courses.
Applicants who have satisfactorily completed at least one year of a university degree (Licenciado/Bacharel) may also be considered for admission to the first year of our bachelors degree programmes. Applications for undergraduate degrees in the UK are made through the UCAS system, information on the procedure can be found in Undergraduate Study.
For information on individual grade requirements for particular degree programmes please refer to the undergraduate study section of this website. Applicants whose grades do not meet our minimum requirements may, in some cases, be considered for entry onto our Foundation Programmes.
Postgraduate
Information on the comparability of international qualifications can be found on the Entry Requirements section under the listings for each programme in the course finder. Please note this information is only intended as a guide as the final decision on equivalency of overseas qualifications will be made by the Admissions Office at Queen Mary.
English language requirements
For further information on how to apply, please refer to:
The above list is for guidance only and is not conclusive. Students unsure about the acceptability of their qualifications should write, for advice, to Queen Mary's International Office (americas@qmul.ac.uk) or Admissions Office, with full details of their educational background.
Student profiles and Alumni ambassadors
Alumni ambassador
Cassio Nogueira Garcia Mosse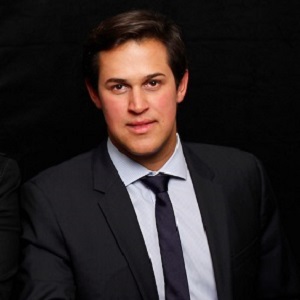 Email Cassio
I am Cassio Mosse and I am a Brazilian lawyer. I completed my studies at Queen Mary in 2015 (Intellectual Property Law Master's degree) and I am very happy and proud to be a part of the Queen Mary alumni community. I immediately felt the importance of the degree as I had doors open to me and the opportunity to work in a prominent IP Law firm in Central London, where I completed work experience as a foreign-qualified lawyer. I then returned to Sao Paulo, Brazil, and a while after, I started my own business, a boutique Intellectual Property law firm.
I also launched three books, one on IP Law and the Brazilian Internet Law, and two others focused on Fashion Law, using as its core the thesis I prepared during my studies at Queen Mary. Also, for the past years, I have attended the International Trademark Association Annual Meetings worldwide, where I met with some fellow Queen Mary alumni and heard very positive feedback from worldwide colleagues in regards to the degree I obtained in London.
All these achievements are closely related to my experience in London as part of Queen Mary: the academic excellence, the challenges, and the many skills in which we were trained have continued to play a constant role in my daily life after the course. The prestigious degree has also helped me to get invitations to be a lecturer in Brazil on various IP courses.
Finally, the sense of community built within the student body is something to be mentioned, and the personal relationships I had with fellow students are already developing to professional co-working opportunities.
On a personal note, I know how challenging it is to be a prospective student and to prepare yourself to seek a degree in the UK. Many documents are needed; financial, professional and family arrangements often have to be done. This may represent countless sleepless nights and hours of organisation, and being in touch with a Queen Mary Alumni is certainly of importance, as we do have many useful hints and information, from our own personal experiences to share.
In this sense, I would be more than happy to respond to any queries from prospective and current Queen Mary students from Brazil, in order to help them to have an experience as joyous I had.
Eduardo Martinez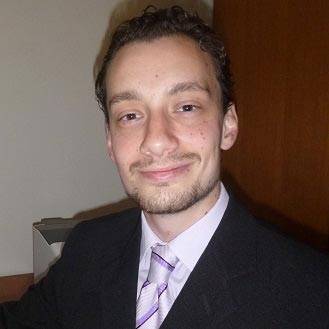 Email Eduardo
My name is Eduardo Martinez and I am from Curitiba, Brazil. I studied MEng Mechanical Engineering (2012-13) through the Science Without Borders, a scholarship programme funded by the Brazilian government.
Queen Mary provided an outstanding student experience for my colleagues and me. In academic terms, the School of Engineering and Materials Science (SEMS) was very dynamic, allowing undergraduate exchange students to study any bachelor or master modules from 2 to 4 of its courses, in diverse areas including materials science and business management. I was fortunate to study modules not presently available at my home university. Owing to an outstanding support of the Careers Office and SEMS in preparing students for job hunting and selection stages, I also had the chance to secure a competitive industry internship programme in Bristol at the end of the academic year.
The university structure and environment were of key importance to guarantee an excellent social and cultural experience during my year abroad. Due to varied student nationalities, there were plenty of opportunities to socialize with people from many different countries. The events, societies and social facilities also allowed for an active social life close to campus, and the accommodation services provided a safe and comfortable home away from home. Finally, the campus location cannot be overstated. It combines the advantages of a hub city in the UK and Europe (only a short tube-ride away to any part of London) with life in a very pleasant, trendy and inexpensive area of East London. Overall, I am very glad I chose QMUL.
It has been my pleasure to serve the university as a Lead Country Alumni Ambassador helping prospective students and Science Without Borders colleagues through online forums and answering email enquiries, participating in lectures and giving talks at academic events in QMUL and Brazil, assisting with staff visits to Brazil and partnership development with local universities. I have also been fortunate to co-write a blog, which I would recommend to all exchange UK-Brazil prospective students and alumni, with information regarding social/study/work life in the UK, entitled Embaixadores da Rainha, supported by the British Embassy in Brazil. I would be glad to answer any enquires about student experience at Queen Mary through the email listed above.
Frayli Maltoni
Email: Frayli
My name is Frayli Maltoni Fratoni and I am from São Paulo, Brazil. I studied BEng Medical Engineering through the Science Without Borders (SwB) scholarship programme in 2012-13.
Being a student at Queen Mary, University of London was a very enriching experience. I was part of an outstanding multicultural academic environment in the heart of London.
Academically speaking, the School of Engineering and Materials Science (SEMS) allowed all the members of the exchange program to choose among modules from year 2 to 4 of each subject area. I was able to plan my options according to my personal interests as well as consider possible areas to pursue during my summer internship in research, a mandatory period of my program. Most of my modules belonged to year 3 and 4, which made it possible for me to study areas such as Nanomedicine, Tissue Engineering and Implant Design Technology. I also mixed these specific Medical Engineering modules with General Engineering ones, choosing subjects such as Solid Mechanics and Computer Aided Engineering.
SEMS School and Queen Mary in general provided a good structure to complement a learning process. They not only made all the facilities available for me and my colleagues, but also provided assistance in finding options for our summer internships, through the Careers Office. For this reason, I had the opportunity to work in the Mechanotransduction Lab at the Imperial College (London), using the knowledge developed during the academic year at Queen Mary.
The events, the societies, the variety of nationalities of its students and the active social life close to campus made Queen Mary the perfect choice for my year abroad. Being part of a university in the heart of a hub city within the UK and close to Europe enriched my personal experience of living in another country. With a very pleasant environment around me, it was only a short tube ride from many great events that London is always hosting.
It was a huge pleasure to give a presentation to the new SwB students from São Paulo in May 2015 and I'm eager to answer enquiries about Queen Mary experience through my email address above.
---
In country representatives
Queen Mary has appointed representatives in Brazil who can offer advice and assistance with your application to the university.
Across the Pond
Email: mark@studyacrossthepond.com
Website: studyacrossthepond.com
gradeUP main office (visits by appointment)
Av. do Batel
1750 - Sala 305 - Batel
Curitiba - PR
Tel: +55 41 3013-3257
email: info@gradeup.com.br
Website: gradeup.com.br
gradeUP (visits by appointment)
Market Place II Av. Dr. Chucri Zaidan
940- 9º andar - Morumbi - São Paulo - SP
Tel: +55 11 4933-0659
email: info@gradeup.com.br
Website: gradeup.com.br
Visits to your country
Country manager
Meghan Harper
Deputy Head of International Student Recruitment
Regional Manager (Americas)
Tel: +44(0) 20 7882 6523
Email: americas@qmul.ac.uk