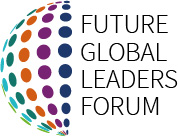 The Future Global Leaders Forum 2019 featured a charity-based strand that engaged students with our surrounding multi-cultural community, teaming up on projects that empowered local citizens and youth. Participants attended training sessions focussed on leadership and mentoring skills and participated in work experience with the award-winning Leaders in Community organisation.
Five projects were offered in leadership or mentoring, with up to four students working on each project with support from Leaders in Community staff.
Leadership Training Module
Brief overview of the role of ethics in leadership
Behaviours of Leaders - What kind of leader do you want to be?
Toolkit: Practical tools you can use as a leader
Overview of some leadership models
How to motivate others
Influencing & persuading
Taking initiative, writing project plans, risk assessments, project evaluations
Storytelling, communicating and emotional intelligence
Project 1: Limborough Gardeners
Supporting a group of 10 gardeners to take ownership of a community garden space and make it user friendly, students created marketing materials to share information about the garden and proposed cost effective ways for the gardeners to produce nutrients for their plants.
Students gained project management and group facilitation skills and produced a report to show the impact of their work. Teaching the gardeners supported entrepreneurism, as the outputs can be transferred to other local gardens and public spaces.
Project 2: ESOL for Learners
Supporting a set number of ESOL (English for Speakers of Other Languages) learners from the local community in their learning and development regarding English speaking. Participants were tasked with finding digital solutions to support learners with the language skills needed for employment.
Students proposed sessions around interventions to increase the confidence levels of participants and produced a report on their proposals for advancing the ability of ESOL learners to progress into employment.
Project 3: Environmental Week of Action
Activities that took place during this week of action will ensure that open spaces remain clean and user friendly for members of the local community to access and use. Students contributed to the development of marketing materials to promote the activities within the community and explored ways to incentivise recycling amongst families.
Their quality intervention projects addressed environmental concerns within the local community and they produced a report at the end of the project to show the impact of their work.
Peer to Peer Training Module
The charity sector and importance of partnerships
Writing a strategy: what's involved and mapping exercises
Collaborative working and Ideas sharing
Reflective log and impact evaluation
Effective mentoring
Project 4: Food for Thought Mentoring Programme
Supporting a set number of young students accessing the Food for Thought mentoring programme, students had the opportunity to work with some of our corporate partners to support the confidence levels and social development of participants on the programme.
They designed weekly sessions to bring added value to the participants of the mentoring program and measured the impact of such a programme for primary school students transitioning to secondary school to help with confidence building. Students produced a report at the end of the project to show the impact of their work.
Project 5: Revision Classes St. Paul's Way Trust School
Students supported a group of learners from St. Paul's Way Trust School to help increase their achievement and attainment rates. They supported learning in the key subject areas of English, Maths and Science.
Participants created revision techniques with school pupils and met with key staff from the school who gave feedback on their plans, then produced a report at the end of the project to show the impact of their work.
Guidance Notes
Before starting their applications students were asked to read the guidance notes below.