Seminar: Sino-Marxism with Philipp Renninger
9 October 2019
Time: 4:00 - 6:01pm
Venue: Room 313, Third floor, School of Law, Queen Mary University of London, London E1 4NS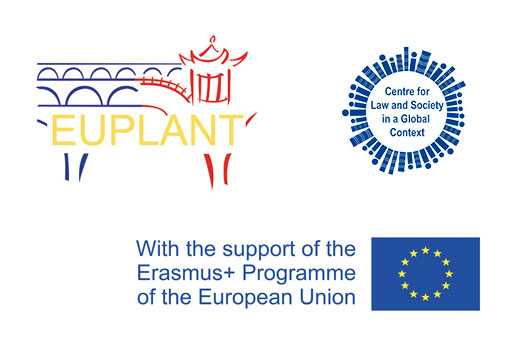 The Centre for Law and Society in a Global Context (CLSGC), EUPLANT and Erasmus+ are delighted to host a seminar with Philipp Renninger, University of Lucerne at Queen Mary University of London.
Abstract
"Sino-Marxism", also called "Marxism with Chinese Characteristics", is conceptualised as the "sinicised" and "modernized" version of Marxism. It consists of several, quite diverse elements like "Mao Zedong Thoughtand "Deng Xiaoping Theory". Its latest element is "Xi Jinping Thought on Socialism with Chinese Characteristics for a New Era", that have been included in the Chinese Communist Party's ("CCP") Statute in 2017 and in the Chinese Constitution in 2018.
Sino-Marxist elements have authoritative force for the CCP, the Chinese state, and China's academia. They thus yield far-reaching implications in both Chinese positive law and Chinese legal studies (not only for those "schools" officially called "Marxist" or "with Chinese characteristics"). Sino-Marxism claims to be far from orthodox Marxist dogmatism. Yet, least as far is it from radical-democratic readings of Marx, due to the following characteristics that potentially pave the way for authoritarianism:
First, law and "practice". Law (and theory in general) is seen as subordinated to practice. Methodically, this leads to legal pragmatism in legal studies. The latter manifests itself in jurisprudential working techniques (e.g. "theory testing according to practice"), and, in the comparatist realm, in a focus on "legislative comparative law" generating inspiration for legal reforms.
Secondly, law and "actuality". Law must abide by practice at a certain point or period of time, as practical necessities change over time. This dynamic process is emphasized by dialectical materialism and Mao Zedong's theory of contradictions. Methodically, this results in materialist legal analyses. In the comparatist realm, those start from the contradictions in the respective societies and analyse or compare their law (as part of the superstructure) at a later stage.
Thirdly, law and politics. Sino-Marxism advocates an integrated "politics and law" concept, where politics is superior to law. As there could only be one "ruling party", that is furthermore "leading the state", politics mean politics by the CCP. That results in the CCP, too, being superior to law. Methodically, this is supported by "political" and "political-legal legal studies", and, in public law, by "political constitutionalism".
Speaker bio
Philipp Renninger is a doctoral candidate based at the University of Lucerne (Switzerland). He studied law at the University of Freiburg (Germany), specializing in public, European, and international law. He passed the First State Exam in Law (equivalent to a master's degree) in 2017. As part of his degree programme, he spent one year studying Chinese language and Chinese law at the University of Nanjing (PR China). Since 2017, Philipp has been reading for a joint PhD (cotutelle de thèse) in law at the Universities of Lucerne and Freiburg, while working as an academic assistant to Professor Sebastian Heselhaus in Lucerne. His doctoral research focuses on Chinese and German administrative and constitutional law, and on the methodology of comparative law. He has also published on ancient Chinese legal thought (Legalism). Philipp has been the recipient of a number of scholarships, including by the German Academic Scholarship Foundation, the German Academic Exchange Service, and the Swiss State Secretariat for Education, Research and Innovation. In 2019, he received a Young Researchers' Award from the German National Committee of Comparative Law.
Contact
For more information on this event, please email lawevents@qmul.ac.uk.
Photography, video and audio recording
School of Law events may be photographed or video and audio recorded. These materials will be used for internal and external promotional purposes only by Queen Mary University of London. If you object to appearing in the photographs, please let our photographer know on the day. Alternatively you can email lawevents@qmul.ac.uk in advance of the event that you are attending.